Meet our students
Niall - Year 10
Hello! My name is Niall and I'm a student in Year 10 at Urmston Grammar School. One of my favourite subjects is German, because the teachers at UGS have a great way of introducing us to the culture of foreign languages. We sometimes watch videos based on the culture and history of the country, and we also listen to songs to help us more easily understand some aspects of the language. This has led to me finding a new music artist called Tim Bendzko, who I listen to daily. The teachers are really engaging across all subjects and are always willing to set aside some time if you are struggling with anything. Our extracurricular events are fun and engaging even though not many are available at the moment, due to social distancing. Thanks for reading and I really do hope you choose to join our community. Tschüs!
Shira - Year 8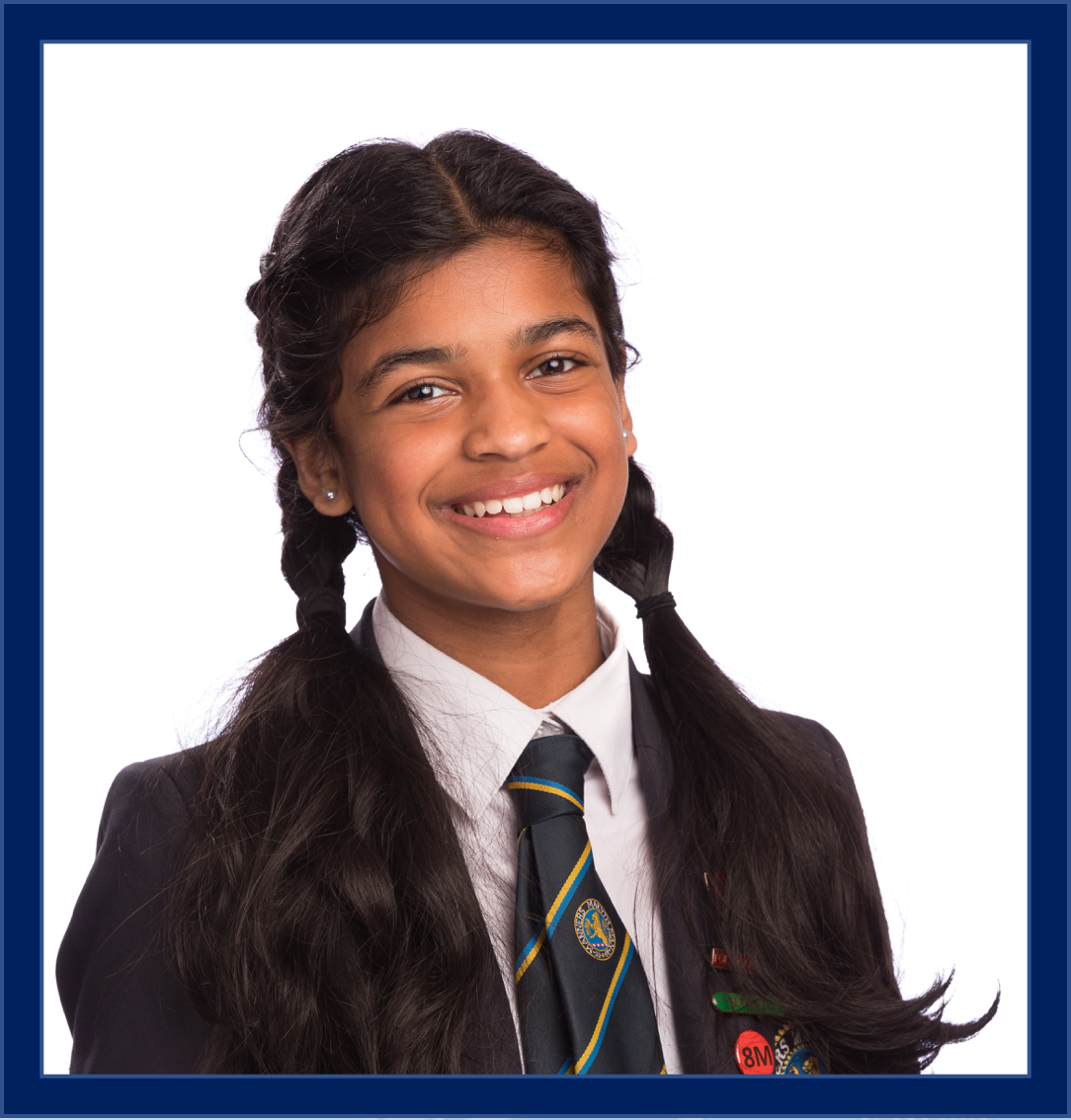 Hi, my name is Shira and I have been a student at Urmston Grammar for nearly 2 years. There are so many exciting opportunities here, such as art projects, sports tournaments, writing competitions and more. So, if you're a keen artist or athlete, I am sure you will love this school! The three Key Messages of our school are Pride, Participation and Empathy, and by participating in the numerous extracurricular activities that Urmston Grammar has to offer, you will take pride in representing UGS. During Y7, I was intrigued to find out that there was a cricket team that took place every Monday lunchtime with Mr Hines. A couple of months after I joined, I had made many new friends and we were training for a tournament against local schools. We won and progressed to the next level of the tournament. It was a fantastic experience to learn a new sport and I missed a full day of school! I thoroughly enjoyed every moment of it and can't wait to go again. Another wonderful opportunity was to create an art piece depicting how train transport has evolved from 1950s and design a futuristic model. The winners would have had their artwork combined with the others and displayed in the Urmston train station. I was honoured to have my name called out in assembly as one of the winners, but unfortunately (due to Covid-19), we were unable to set this up at the station. Nevertheless, Urmston Grammar offers fantastic opportunities to showcase your talents and the teachers support you to bring out your best self!
Oliver - Year 7
Hello, my name is Oliver, I am a Year 7 pupil here at Urmston Grammar. Since I started here in September 2020, I have discovered that there is always an extracurricular activity, or a competition that you can participate in. In this school year, I have taken part in multiple pupil competitions. I have participated in an English poetry competition about lockdown. I enjoyed writing my poem because it was a great way to reflect on my time in lockdown, and was fun and creative to write. I also took part in a few Christmas-based art competitions, one of them being a Christmas card competition for MP, Kate Green, that took place across many schools. I entered the art competitions because I have always enjoyed creating things from my own ideas, or working from nothing to create something unique. I also entered a maths' competition to design a logo for the Maths Department. The wide variety of competitions across the different subjects, show that there is something for everyone here at Urmston Grammar!
Matthew - Year 7
Hello! My name is Matthew, and I am currently in Year 7 at Urmston Grammar. Ever since I have joined this school, I have gained a deeper interest and admiration for writing short stories. As of right now, I have written 3 short stories for school and I am currently writing a full-length story too. There are a variety of competitions that are frequently held in school, something that my old school seldom had. I have also started playing Volleyball and learning German which I am really enjoying. I have always assumed that sports and foreign languages weren't something that I could do but Urmston Grammar has showed me that I could learn, and enjoy learning it if I wanted to.
Jasmine - Year 8
Hi, my name is Jasmine and I'm in Year 8. In Year 7, inspired by the Black Lives Matter movement, I produced a book list with diverse authors alongside one of my friends. This was released in 3 parts over a six month period, with the support of some of the teachers.
I enjoy writing and following a successful entry into the school creative writing competition, I entered The Anne Frank Creative Writing Awards. I wrote a piece of poetry from the perspective of Anne Frank's father. My English teachers were encouraging and supportive and I was awarded a commendation – one of the 150 out of over 1000 that were recognised. I was very proud of this achievement!
Matthew - Year 11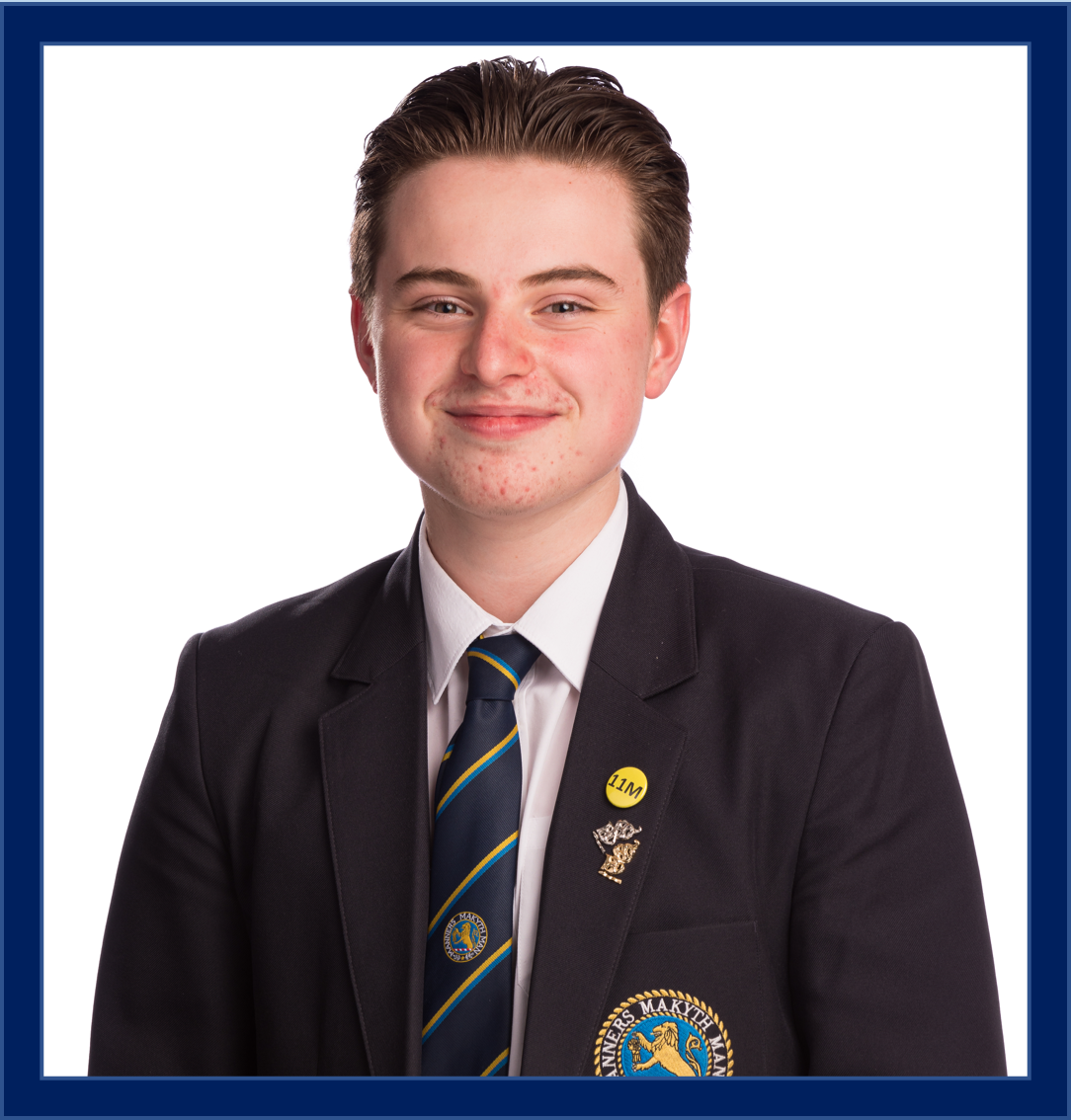 Hi! I'm Matt and I'm currently in Year 11 here at Urmston Grammar School. Even before I joined in Year 7, I've always had a huge interest in creative writing. Whether it be short stories, poems, or persuasive pieces - writing is by far my favourite pastime, as it enables me to empty my head of all my thoughts and feelings and turn them into something fun and interesting. At UG, a wide variety of creative writing competitions are hosted all year round. With themes ranging from Halloween, to Christmas, to the most recent persuasive piece on the "Silver Linings of Lockdown" - the opportunities (and possibilities) are endless! Personally, I enjoy entering these competitions as they are a fun and exciting chance to get involved in the school community, whilst exploring themes and genres that I haven't tried before. I'd definitely recommend giving one of these a try!
David - Year 8
Hello! My name is David l and I am a student at Urmston Grammar School and I'm currently in Year 8. I love reading and have been taking part in reading and writing competitions from Year 3. There are many ways to get involved in creative writing at Urmston Grammar School, most recently was the Silver Linings persuasive writing competition, where you were asked to write about any certain topic but with a 500 word limit. Personally I thought that everyone would focus on climate changes so my topic was littering, and how the UK can reach the recycling rates of countries such as Sweden and Germany.
I also run a form weekly newspaper for 8T (imaginatively named 80 Times),this consists of news from the world and sometimes news about what is happening in school , for example COVID-19 testing and discussing topics such as Russian protests and the US elections. One of the things I most enjoy about writing this newspaper is that I usually don't do it alone, I am open to recommendations and people submitting articles to me by email to be used in the newspaper. The great thing about this school is that I have been able to get involved in all sorts of different activities, for example before Coronavirus I attended a Chess Club held every Friday, and badminton club is still running on Tuesdays.
Another aspect of life at Urmston Grammar that I really enjoy is that there is always so much to get involved in! The teachers are always open to questions and will happily speak to you to improve your knowledge of a subject, whether it be by email or face-to-face.
Lucy - Year 7
At UGS, I have started having piano lessons. I like it because in the lessons, we don't just do exercises from a piano book, we focus on different aspects, like memorising pieces, learning to read music, composing my own songs, and finding the notes to different songs on the keys. This is also good because it has introduced me to a whole new world of classical music, like Beethoven, Mozart, Pavarotti, Tchaikovsky and many more! I now know the names of lots of their compositions.
I've also found out that I can write halfway poetry pretty quickly, which I never knew I could do before, because I had never been given the opportunity to write any before. I figured this out at the end of my first term here when we had to write a piece of poetry for an assessment.
Angela - Year 9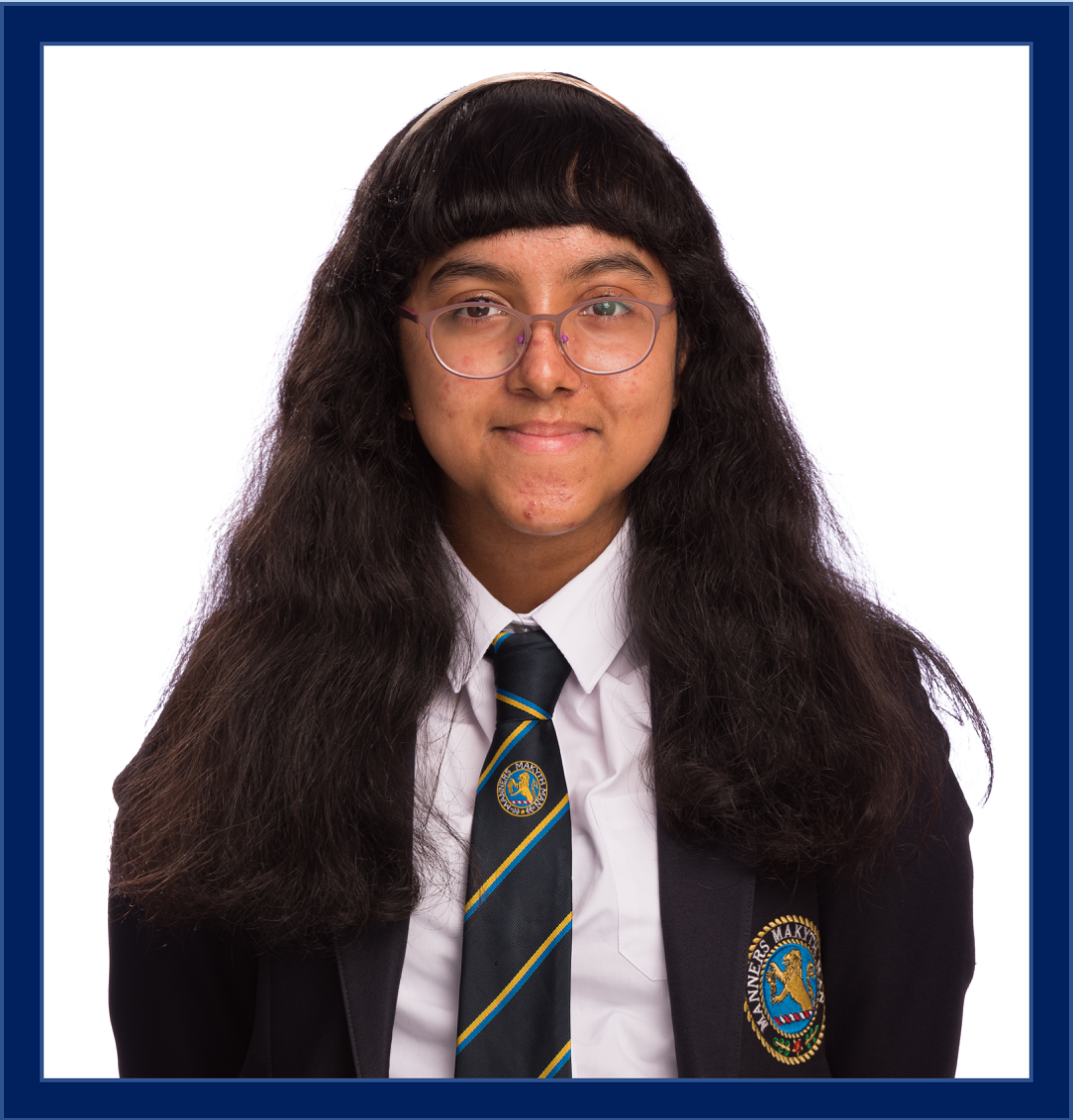 Hello! My name is Angela and I am a year 9 student at Urmston Grammar. I have always enjoyed reading and writing stories and Urmston Grammar has made me become even more interested with its many facilities and opportunities! It was during this lockdown that I was encouraged by my teacher to write a story for the school magazine and I was quite excited to get started. I decided to write about horror (since that is my favourite genre!) and got a lot of incredibly helpful editing tips from my teacher which not only made my story much better but also boosted my confidence in writing. The most wonderful thing I found about this school is how they helped me find my strengths and use them to my best. I felt pretty nervous in year 7 because I was worried whether I'd be any good, however this all changed during the very first week! I was given lots of support by all my teachers and this helped boost my confidence as well as encourage me to work my best. Not only did they give me support, but also opened up to me many, many new opportunities. I soon became interested in clubs such as chess and gardening which I'd never done before!
Ishaan - Year 8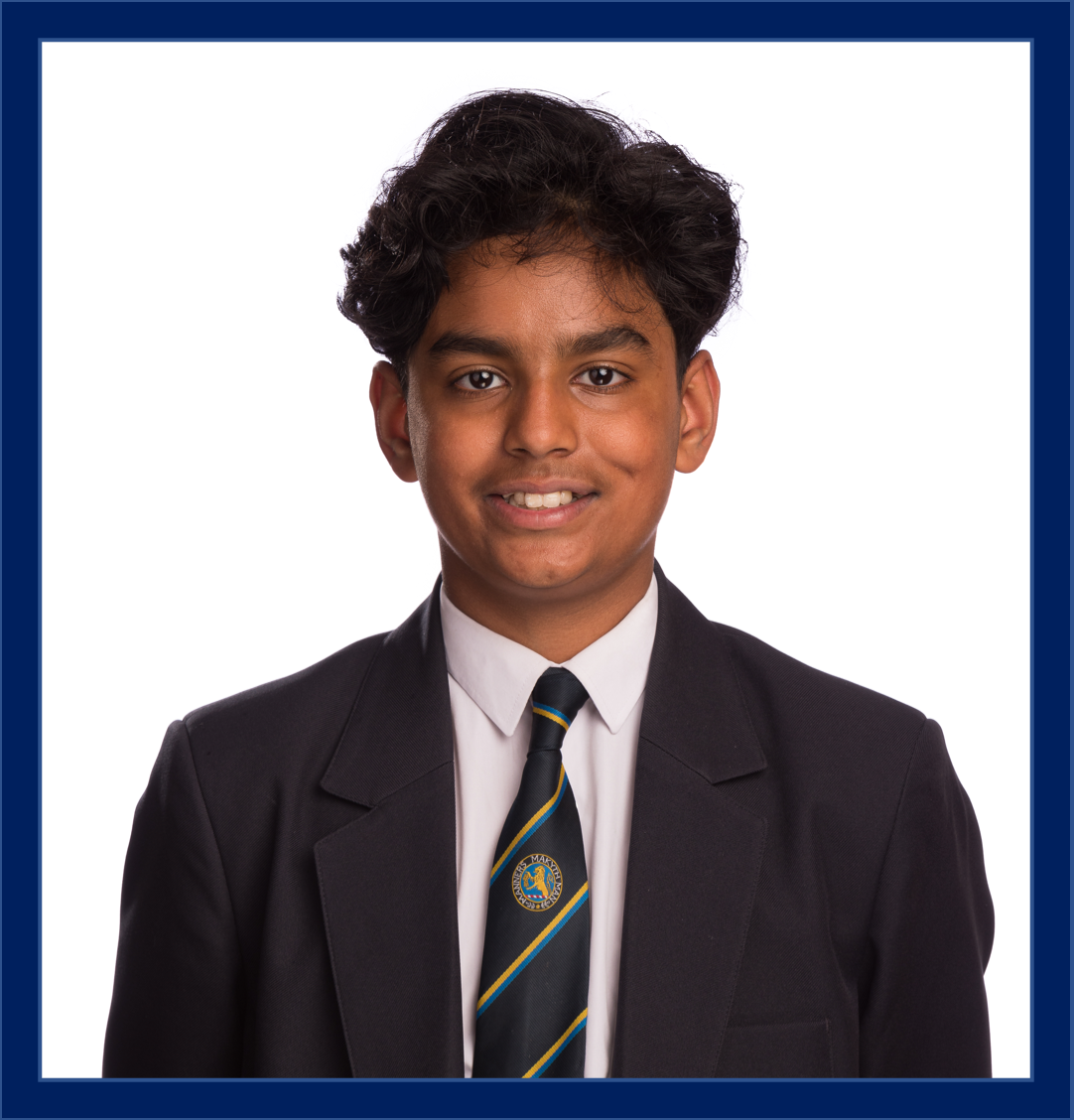 One think I love about UGS is Badminton Club as it allows children to play a sport they like at lunch. It is very beneficial as you can play something at lunch and also the PE department are trying their absolute best to keep it going. Badminton club is good because you can play with your friends and others. You can choose to play doubles or half court singles as the club is so popular. If you are very good you might be lucky to play the teacher like me and my friend!
I also love Chess Club - it is run by one of the nicest teachers I have ever known, Mrs Chadwick. Chess club is for people who love different tactics and how to play it. If you are a beginner there are others to play to help you learn how to moves pieces. There is also a chess team so if you are interested you can tell Mrs Chadwick and she will see if you can be in it. Chess club is one of the most fun clubs I have been to in my time in UGS. If you are experienced we have a good range of high level players who you can challenge and if you beat them you might have just secured a spot in the team!
Natalia - Year 7
Hello, my name is Natalia and I am a student in year 7 at Urmston Grammar. I have always been interested in Volleyball as my mum practised it in high school as well, so when I heard there was an after-school volleyball club I was really excited and always wanted to participate. Our volleyball coach told us that the UGS volleyball team is one of the best volleyball teams in the region. As most of my family is from Poland, I sometimes watch international volleyball as this is one of Poland's national sports, this inspired my interest. The most enjoyable things about volleyball is that I get to play with my friends and spend time with them and also keep fit and active. Another aspect of life at Urmston Grammar is the community and how lovely and kind everybody is.