Exam Results
August 2022
Ofqual Letter to students - GOV.UK (www.gov.uk) publushed 11 November 2021
August 2021
We were delighted with the outstanding achievements of our Year 11 GCSE and Year 13 A level students this summer. It was wonderful to see students celebrating with smiles and laughter – which were evident even through face masks; it felt like we had regained some sense of normality. (See below for more photographs)
We are immensely proud of all the hard work and determination of our students that has led to these achievements, especially after such a difficult and disrupted year.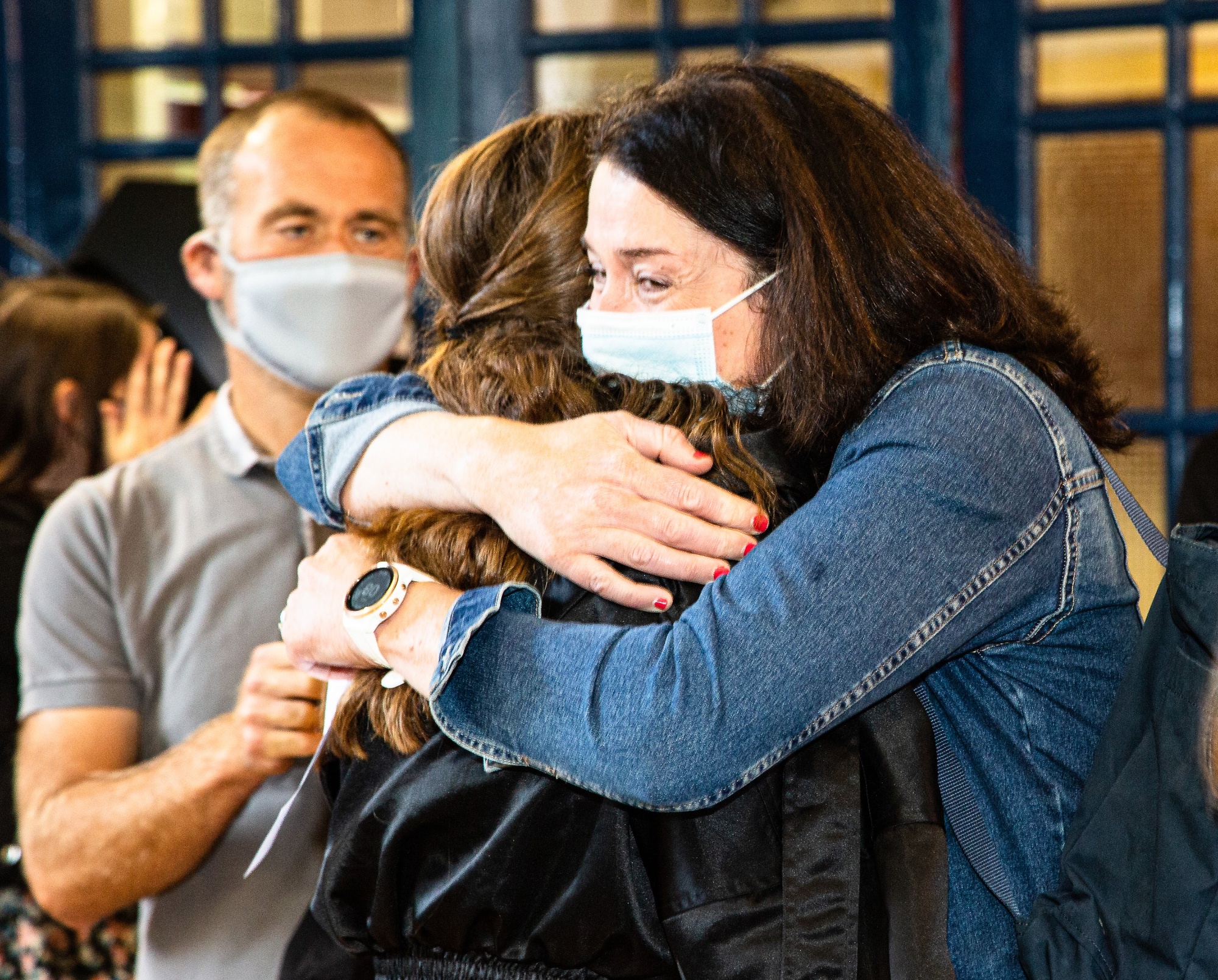 For our Year 13s their excellent grades have enabled them to move on with confidence to their chosen paths at university, on to competitive apprenticeships and into the world of work. For our Year 11s their remarkable results have allowed them to continue their studies and we are delighted that the majority have chosen to continue their academic journey with us in our Sixth Form here at Urmston Grammar.
We look forward to seeing what all our students will achieve in the future as they move to the next phase of their education and careers.
Our teachers have worked tirelessly to support our students throughout their courses – and this was especially challenging when the Teacher Assessed Grades process replaced the national examination system.
At A level, 75.6% of all the grades awarded were A*-B and 46.7% were A*/A.
At GCSE, 76% % of all the grades awarded were grade 9-7 and 49% were 9s and 8s.
A level Results 2021 - Summary
% A*- E grades
100
% A*- C grades
91.1
% A*- B grades
75.6
% A*- A grades
46.7
Number of candidates
116
GCSE Results 2021 - Summary
% 9 - 4 grades
99.9
% 9 - 5 grades
98
% 9 - 7 grades
75.6
% 9 - 8 grades
49
Number of candidates
154
---
As part of steps taken to fight the spread of coronavirus (COVID-19), the government announced that it will not publish any school or college level educational performance data based on tests, assessments or exams for 2021.
https://www.gov.uk/government/publications/coronavirus-covid-19-school-and-college-performance-measures/coronavirus-covid-19-school-and-college-accountability