About our Sixth Form
Urmston Grammar Sixth Form is a diverse and vibrant community. In a typical year around 175 students enrol with us to study their A levels. Many students choose to remain at Urmston Grammar having joined in Year 7, but we also welcome around 70 students to join us in Year 12 as newcomers from a range of schools across Greater Manchester. The size of our sixth form allows us to offer a wide range of A level courses and enrichment opportunities whilst still retaining a smaller community feel. Our sixth form team get to know every student individually as they progress through Year 12 and 13 and this allows us to provide very tailored support.
Urmston Grammar Sixth Formers are proud to be part of the wider school community; we expect our students to work hard, contribute to the life of the school and be effective role models for younger pupils. In return, we provide high quality teaching, a place where you can learn with like-minded students who want to succeed, excellent facilities and a wide range of opportunities to enhance your personal portfolio.
At Urmston Grammar, your lessons are specially designed for students of a similar ability, to ensure that you are intellectually challenged so that you can achieve the highest grades and reach your full potential. You can also be reassured that when you need additional academic or pastoral support, to reach your individual goals, this will be provided.
The success of Urmston Grammar Sixth Form is not only based on your aptitude, but also on the expertise of our staff in nurturing each individual. You will be challenged and supported to maximise your achievement and expected to actively participate in school life to make a valuable and sustained contribution to our wider community.
Our key messages for everyone in the Urmston Grammar community are:
Take PRIDE in yourself and in all that you do.

PARTICIPATE and make the best of the opportunities at Urmston Grammar.

EMPATHISE with others so that you can understand how they feel, increasing tolerance and mutual respect.
Our sixth formers have energy, enthusiasm and a love of learning. Any student that demonstrates these qualities will undoubtedly benefit from joining Urmston Grammar Sixth Form in order to complete this important stage in their education.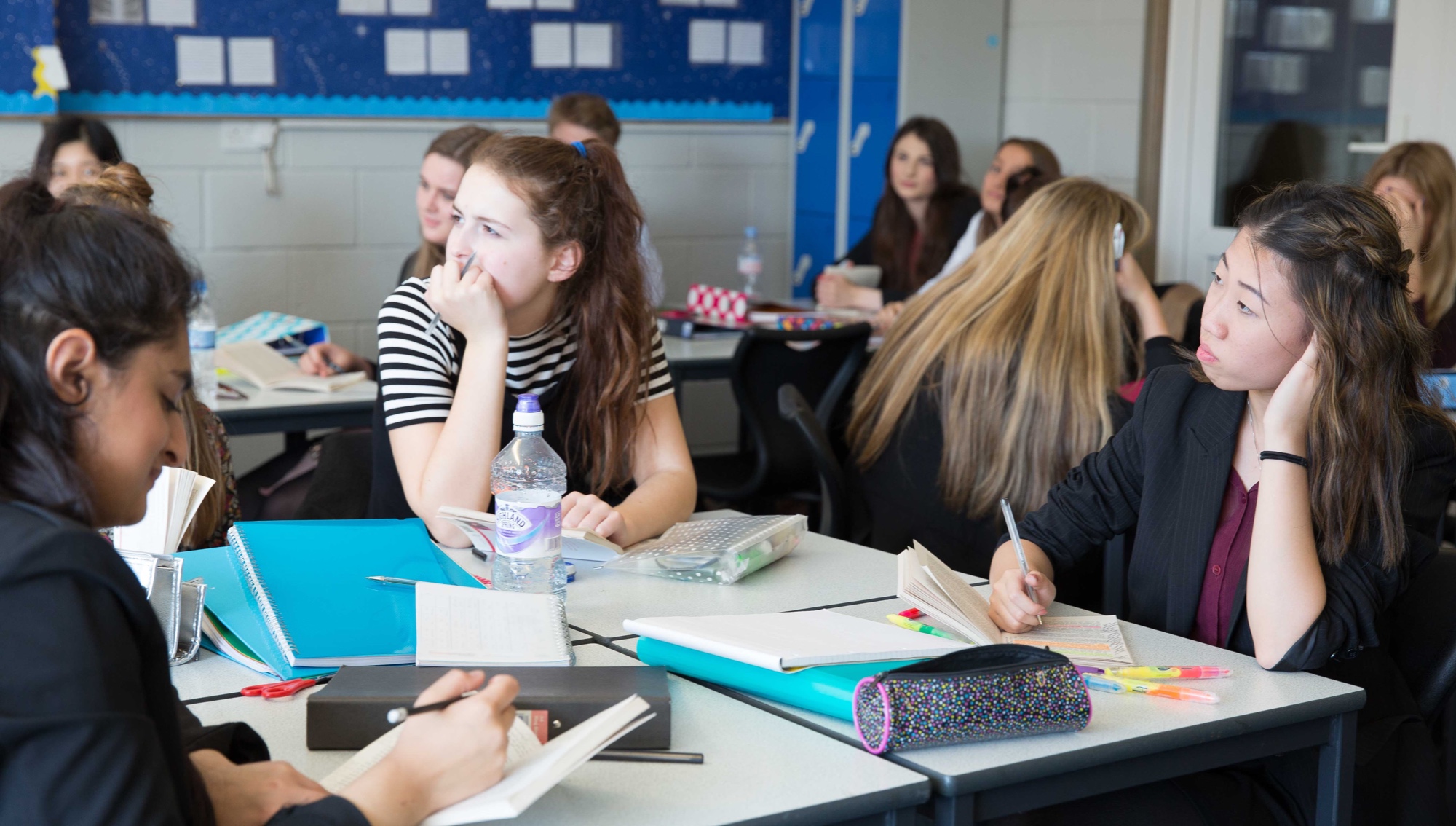 Providing Support
The Sixth Form Pastoral Team are here to support students in making the most of their time at Urmston Grammar. We have an experienced team of sixth form tutors who work with Miss Lingwood our Head of Sixth Form, the Assistant Heads of Sixth Form, Mrs Mohamed and Mr Neale, and the Sixth Form Secretary/Admissions Officer/UCAS Co-ordinator, Mrs Plano.
Year 12 and 13 students have daily tutor sessions and this allows them to become established members of our sixth form and to develop strong, positive relationships. In addition, all students are allocated teacher mentor who provide regular 1:1 support throughout the two years in the sixth form. Tutors and mentors provide pastoral and academic help, guiding and supporting students in making decisions about the future.
Our dedicated CEIAG Co-ordinator works with the Sixth Form Team to provide a comprehensive programme of careers education, information, advice and guidance (CEIAG) for every student. We ensure that each individual is able to make informed choices about the right next steps.