2019
Celebrating Results in 2019
Urmston Grammar students celebrating A Level success
On Thursday 15thAugust, nervous Year 13 students arrived bright and early to collect their A level examination results. Anticipation and tension soon changed to celebration as the sixth form students achieved another set of excellent A Level results.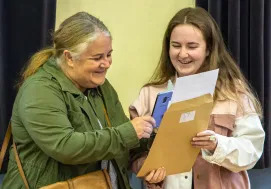 Mrs Wall, Headteacher, said "It was lovely to see so many students celebrating their success with their friends, family and teachers. These results are the culmination of the hard work and dedication students have shown throughout their time in the school and sixth form; we are hugely proud of all of them. The results reflect the commitment of the students, but also the incredible support they receive from their teachers and their families. Well done to all!"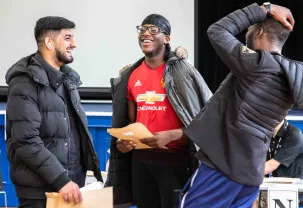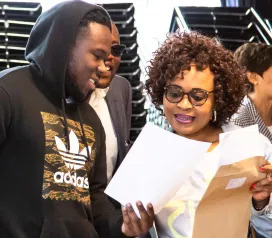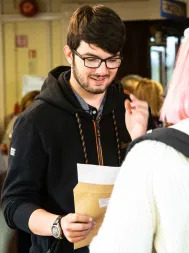 Almost a third of all the grades awarded this summer were A*/A grades. A remarkable 20 students achieved A*/A in three or more of their subjects: Hashem Abdelrazik; Hunayda Abdulmula; Matthew Audcent; Ella Bleasdale; Kate Hammond; Natasha Hansford; Arwa Khashkhusha; Riya Kotecha; Mosopefoluwa Kuti; Nat Manley; Megan McGrory; Ryan Ogden; Daniel Regan; Leah Rimmington; Ansh Soni; Oliver Sowden; Muhammad Sunarays; Jamie Tate; Matthew Unwin and Jack Wilkinson.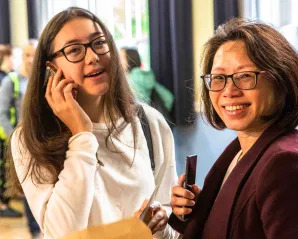 We are delighted that so many of our students achieved their personal goals by securing places at the universities of their choice, on apprenticeships or in employment. We wish them all well in the next phase of the education or employment and look forward to hearing of their continued successes.
---
Urmston Grammar celebrate a record number of top GCSE grades
As the main doors at Urmston Grammar opened, our students, and many of their parents, headed for the school gym. There was much nervous anticipation as students opened envelopes to see how they had performed in the summer exams. It was wonderful to see students' smiles, tears of joy and in some cases just sheer relief, as the school celebrated another year of outstanding GCSE results.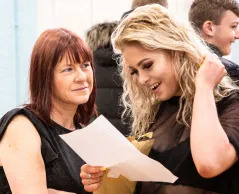 61.2% of all the grades awarded were 7, 8 and 9. 37.3% of all grades were awarded the top grades of 8 and 9; this is equivalent to A* and above and is another record high for the school.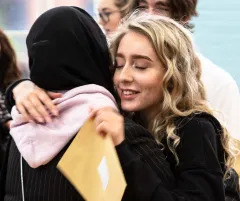 A remarkable 27 students achieved 9s, 8s and 7s in all of their subjects: Sara Bayam; Jeremy Cai; Tanzim Chowdhury; Christopher Dodd; Josin Gigi; Thomas Lucas; Esha Saha; Ashlan Sibi; Roaa Abdelmagid; Danielle Akhidime; Eleanor Armitage; Ellie Audcent; Joshy Cunningham; Milly Earnshaw-White; Mahi Iquram-Zia; Tanaya Khisty; Adam Lyons; Hayden Macdonald; Eve Mcdonald; Finn Morgan; Grace Ohia; Bobby Singh; Isabel Benson; Melissa Gun; Thilaga Nachiappan; Munira Suleiman and Lily Wharton.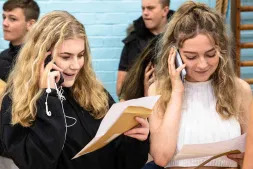 Mrs Wall, Headteacher, said "We are absolutely delighted that the hard work, time and effort that has been invested by so many students and their teachers has paid dividends; our students have demonstrated a conscientious and determined approach to their studies and we are incredibly proud of their achievements. It is a real credit to them that so many are in such a strong position to start the next phase of their education in the sixth form at our school and to continue to develop their impressive academic record. For those who have chosen alternative pathways, their education at Urmston Grammar will provide a solid foundation for future success."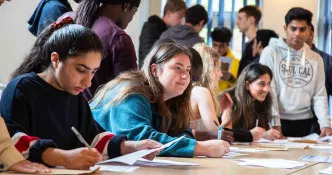 We want to offer our congratulations to all the Year 11 students at Urmston Grammar who have achieved such a wonderful set of results. Well done!
---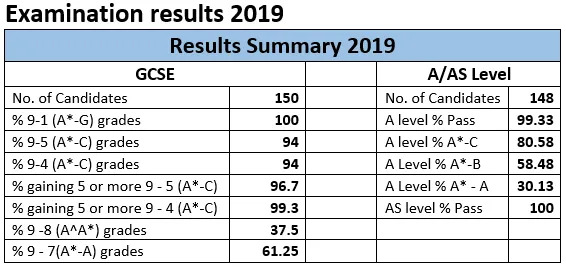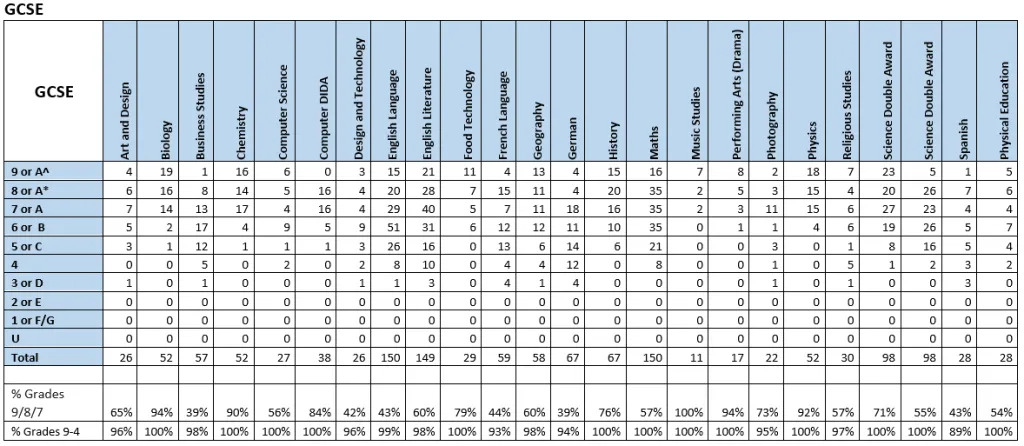 ---
For additional information about examination results – please use the following link:
https://www.compare-school-performance.service.gov.uk/school/136297/urmston-grammar-academy/secondary
For additional information about examination results – please use the following link:
https://www.compare-school-performance.service.gov.uk/school/136297/urmston-grammar-academy/secondar