sad goodbyes & a grand day out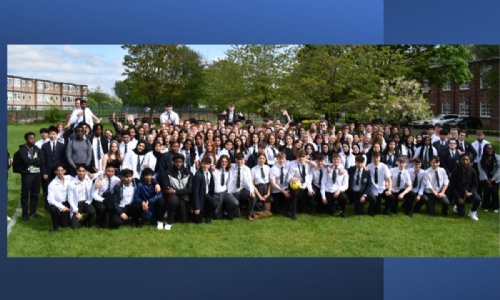 Fond farewells and a fantastic production from Acorn Theatre Company
For Year 13 it was sadly their final week before the start of their external examinations. On Tuesday there was a final formal school Assembly where the Sixth Form Team delivered some last guidance and advisories on exam preparation, process and well-being; culminating in leaving day on Friday, which began with a Celebration breakfast for the year group, their teachers and the Sixth Form Team, followed by a special Leaver's Assembly, at which all the memories, experiences and achievements of life in Sixth Form were shared.
Senior Prefect Felicity and Head Prefect Jack reflect on their time at UG: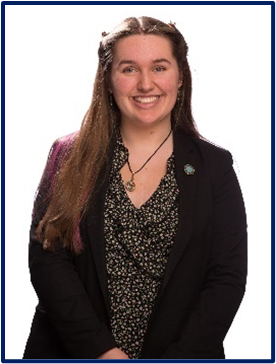 I have loved my time at UGS, ever since Year 7, and I can't believe it's coming to an end. I have enjoyed so many brilliant opportunities, such as the variety of trips offered; I especially loved the music trip in 2022 to London! But above all that, I have appreciated the support that school has invested in me. I have become more confident, independent and self-assured. I know what I want to do next and hopefully, with my A-Level results, I will go to Manchester University in September to study Ancient History, and then maybe work towards achieving a PhD in Egyptology!
One of the many highlights of being a student here at UG Sixth Form was the opportunity to organise social events for our hard-working students to enjoy. The end of term Inter-Sports event was a particular favourite, and it was great to see students coming together at the end of a long year to compete and have fun. It was a day filled with laughter, and all students involved personified UG's three key messages of Pride, Participation and Empathy. However, I believe that the Senior Prefect Team's biggest achievement is yet to come with the Prom. The Prom will be a great opportunity for the whole year group to come together to celebrate our achievements and to wish each other good luck for the next step in our lives. We simply can't wait! Personally, I hope to study Biotechnology with Enterprise at the University of Leeds.
We wish all our leavers the very best of luck and future success!
Acorn Theatre Company production of `Our Day Out`
The week also saw our students involved in a fantastic production: Acorn Theatre Company is part of the enrichment programme offered to UG students by our Drama department, and both their performance and directorial skills were showcased on Wednesday evening with Willy Russell's play `Our Day Out`.
Like much of Russell's work, `Our Day Out` is set in late 1970s Britain, and centres on a school trip to Conwy Castle, for which Russell drew on his own experiences in the teaching profession, and it is embedded with his trademark critique of British society.
Students from years 7-9 made up the amazing cast, and they were ably directed by Year 12 student Daniel, supported by departmental staff Mrs Glen and Mr Harrison. All involved fully did the play justice, and the joy of performance and participation was clear to see.
Daniel became involved with ACORN as a result of his engagement with UG's provision of the EPQ (Extended Project Qualification) for year 12 students. This is a Level 3 course that Year 12 have the opportunity to undertake alongside their A Level courses, and its attainment contributes hugely to University applications and career prospects. Daniel's EPQ focuses on theatrical directing, so participating in the production has been invaluable to his project, as well as having contributed to whole school enrichment.
Well done all, and we look forward to the 2024 whole school production of `Guys and Dolls`!