PTA Ambassadors Achieve Massive Donation for Foodbank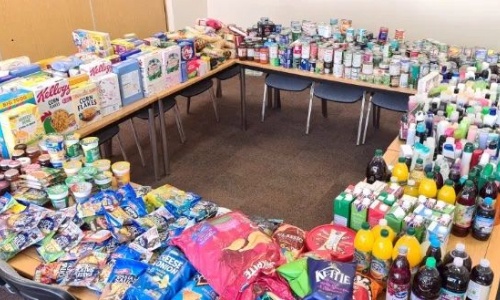 Urmston Grammar PTA Ambassadors, under guidance from teacher M. Salisbury, have organised a school-wide donation for a local food bank, Sticky Wickets Supplies.
The PTA Ambassadors are students who form a link between fellow students and the staff and parents of the PTA who typically organise fundraising events for the school, the Ambassadors relaying student ideas to the PTA committe and providing feedback to the student body.
Representing student colleagues, our young Ambassadors wanted to look beyond the four walls of the school to see how they could benefit the broader local community, and thought that donating to a foodbank would be a great way to do this. Food banks are frequently full in the pre-Christmas period, as the public at large enter the Christmas spirit and donate generously. Donations post Christmas, however, can drop off significantly, so it was decided to encourage members of the school to bring in their donations in this post-Christmas period and get the foodbanks full again.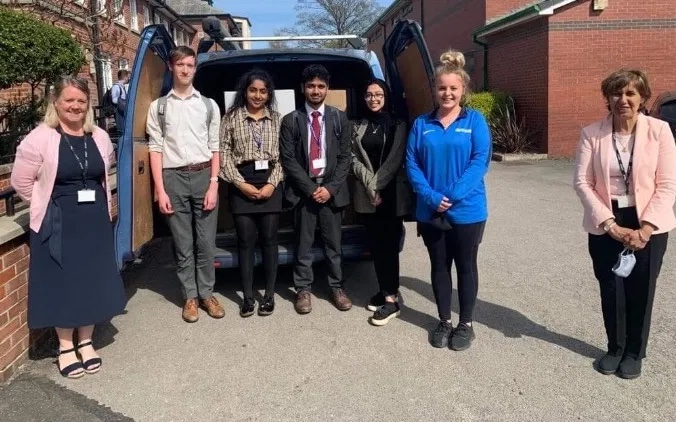 Sticky Wickets Supplies are a community volunteer group, based out of Flixton Cricket and Sports club, that was set up to support people of the M41 area. They are made up of only 3 volunteers and completely rely on donations made by the public. During the pandemic, there has been a 61% increase in people needing the help of these charities, so the need to support the foodback has become more important than ever.
Students from all age groups were encouraged to bring their donations of non-perishable goods into school on Friday 26th April. As can be seen from the photographs, the response has been overwhelming! Sticky Wicket Supplies gratefully drove away their van full of goodies gratefully received and ready to be distributed to needy locals.