Bradfield Bag the Big One!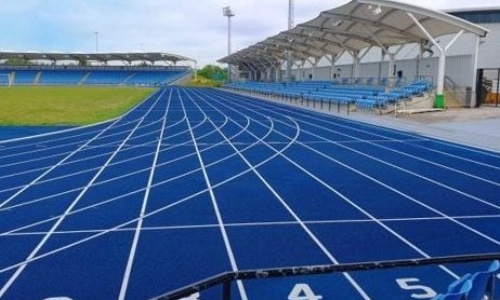 Bradfield House are overall Sports Day winners at Sporcity
Thanks to the Covid pandemic, it has been three years since our last proper sports day! That means that, of all this year's participants, only Year 10 students have had this wonderful end-of-year experience previously.
And despite a dinner-time downpour, the big day at Sportcity did not disappoint, with a number of our students achieving Urmston Grammar all-time records for their event:
In Year 8, Maria broke the school's record for girls Javelin.
In Year 10, Charlotte broke the record for girls Shot Put
And also in Year 10, Theo broke the boys 100-metre sprint record
Brilliant Bradfield were winners across all events in Year 7, 8 and 9, and even achieved a highly respectable second place in the Year 10 competition (Orme being the winners there), making them - Bradfield - the undisputed winners overall of Sports Day 2022. Well done, Bradfield House!