West end treat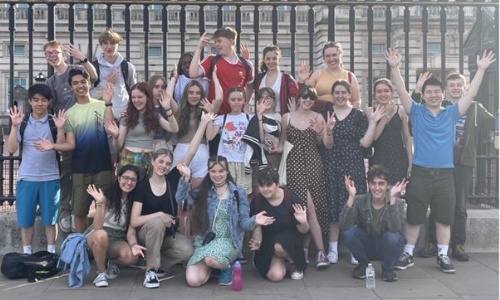 Student Residential in London's West End
Urmston Grammar students enjoyed a fabulous residential trip to London last week. On Wednesday, having settled themselves into their accommodation in Kensington, the tripping troupers dined in Leicester Square ahead of watching the stage production of 'Woman in Black'
The following day they were treated to a backstage tour of the National Theatre. They then attended a workshop on the musical 'Hamilton' at Danceworks, with a cast member actually in attendance. All this before taking a trip to see the show itself in the evening!
The residential was topped off, on Friday, with a leisurely cruise down the River Thames, a 'pit stop' at the Tower of London and - finally - by giving the street performers of Covent Garden an appreciative audience!
This was an exceptional experience all round!