School Council Meeting "Tinged with Sadness"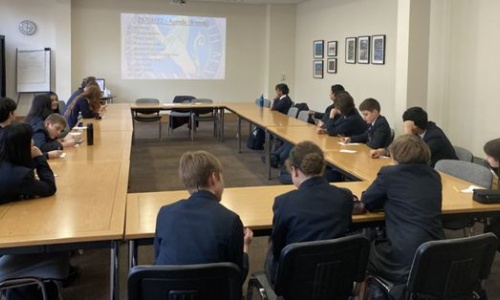 Fellow councillors bid farewell to Year 11 Council Members
The School Council held its half-termly meeting this week and, while numerous topics were up for discussion, as Modern Languages teacher Mr Gough says, "The meeting was tinged with sadness."
Urmston Grammar School Council was re-constituted in 2016 and, since then, current Year 11 students - Billy Allen, George Groves, Laurel Easterby-Smith and James Lucas - have represented their forms every year. But this week their fellow councillors bade them farewell, as these students will be putting aside their council commitments for the rest of the year as they prepare to sit their GCSE examinations.
We thank them for their service to their fellow pupils and wish them all the best in their exams and future studies.