ASCENT TO VICTORY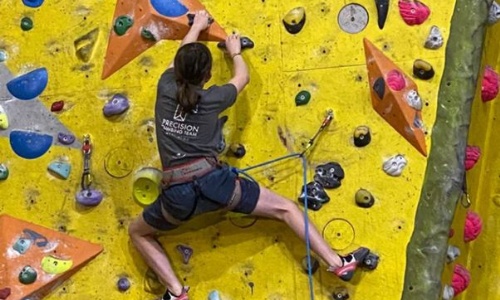 Isaac is climbing champion!
Year 7 student Isaac won the Manchester Schools Climbing Competition this week, seeing off all rivals from across the county and across the Key Stage 3 age group (11-14).
From the age of 5, Isaac has loved scrambling up trees and virtually any other climbable object. His father soon recognised both Isaac's enthusiasm and his innate skills in this respect and got him involved in numerous climbing clubs. In fact, Isaac travels twice a week to a club in Leeds to practise and hone his skills. Additionally, he attends more locally at Depot in Trafford Park.
And such dedication has paid off, Isaac claiming first place ahead of 100 other rivals when he competed at Rock Over Climbing in Salford this week. Great achievement, Isaac!