Making Their Voices heard - all the way to oxford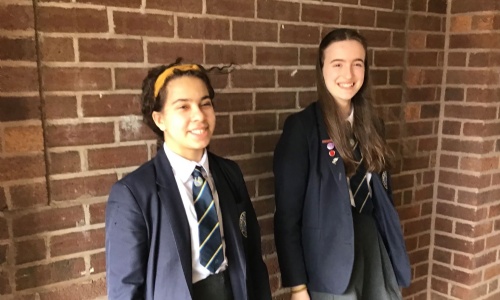 Year 11 Students achieve a place in Debating Competition at Oxford University
Laurel and Abigail will be travelling to Oxford this weekend after they succeeded in winning a place in the next round of a debating competition to be held at the prestigious university.
As members of the Urmston Grammar Debating Society, Laurel and Abigail recently saw off tough competition among schools in the region to earn their place at the Oxford debate. They debated against the proposal that school classes should be grouped on the basis of ability rather than age and also against the motion that 50% of elected MPs should be female.
What makes their achievement especially impressive is that they were competing against opponents who were typically from the sixth form - so a whole academic year older than our victors.
Hearty congratulations to Laurel and Abigail. Let's hope they meet similar success in Oxford!