D & T Challenge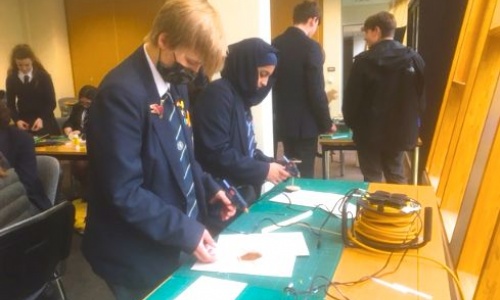 Year 9 students in the D+T Alu-Challenge
Year 9 students recently took part in the D+T Alu-Challenge, a one-day, in-house competition, to design and make either a one-person vehicle or a garden space for a creative professional.
They had to consider aluminium processes, users needs and sustainability in their designs.
The winners will develop further their designs for the national competition hoping to emulate the success of previous Urmston Grammar students who won both categories in 2019.