Buzzing!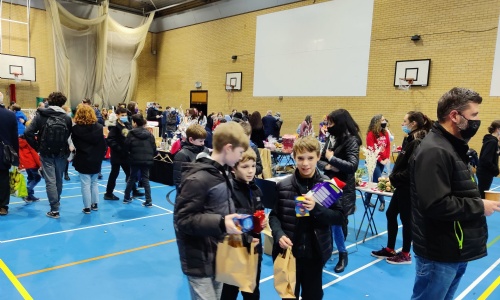 PTA Christmas Fair - a big success!
Students, parents and locals descended on Urmston Grammar's Sports Hall on Friday night like bees to a honey pot, busying themselves at the numerous stalls to gather gifts for Christmas like nectar. There were not just gifts to buy but a tombola to try one's luck on and a host of small games to play and competitions to be won.
Thanks to the PTA for organising the event, which raised £1,412.71 for their funds - so, a very successful evening all round!