The Circle Has Been Cycled!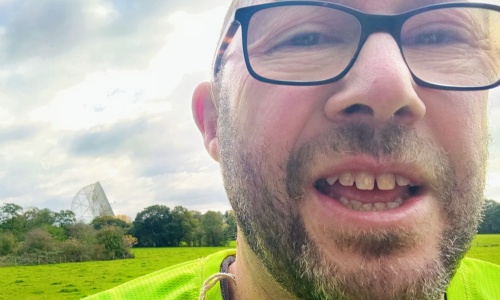 Mr. Dickson has completed his cycle ride through the Cheshire countryside to Jodrell Bank and back to Urmston
On the Tuesday of half-term, Mr. Dickson successfully rode to Jodrell Bank and back, completing a near 50-mile round tour of rural Cheshire.
Of his trip, Mr Dickson said: "This was harder than my ride up to Silverdale a few years ago. That trip involved significantly more mileage, but I'd put in months of training for it, so it was a comparative breeze. The only training I'd done in preparation for this was my daily mile and a half trip into school. So, this one felt much harder. But, for a 61-year-old, I reckon I did all right."
Mr. Dickson tackled the tour in order to raise funds for the Christmas parties, hosted by Urmston Grammar sixth-formers, for pupils from Delamere Special School (in Flixton) and for local senior citizens. Thank you for the many donations that have already been made. If you have not already made a donation, then it's not too late to make one through ParentPay to 'Mr Dickson's Christmas Parties Fund'.