artists of the week!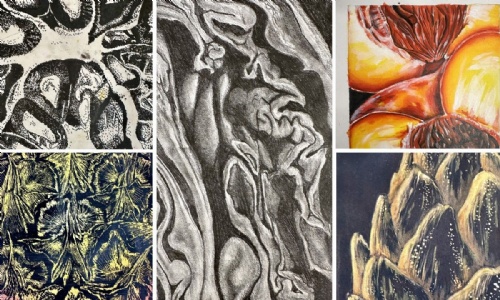 Proud to showcase the work of our Year 10 GCSE Fine Art students
This week we are celebrating the talents of Year 10 Fine Art students Natalia and Iris, who have been chosen by the Art & Design department as Artists of the Week.
The inspired and carefully crafted images in the lead montage, and pictured individually below, have been produced by Natalia and Iris while working on the 6 week foundation study for their first project: Close Up. During this foundation study, Year 10 Fine Art students explore the use of different materials, which is designed to enable them to develop their understanding of the basics, such as the use of acrylic paints, water colours, pencil, pen, inks; and to progress their skills in the creation of numerous textured backgrounds.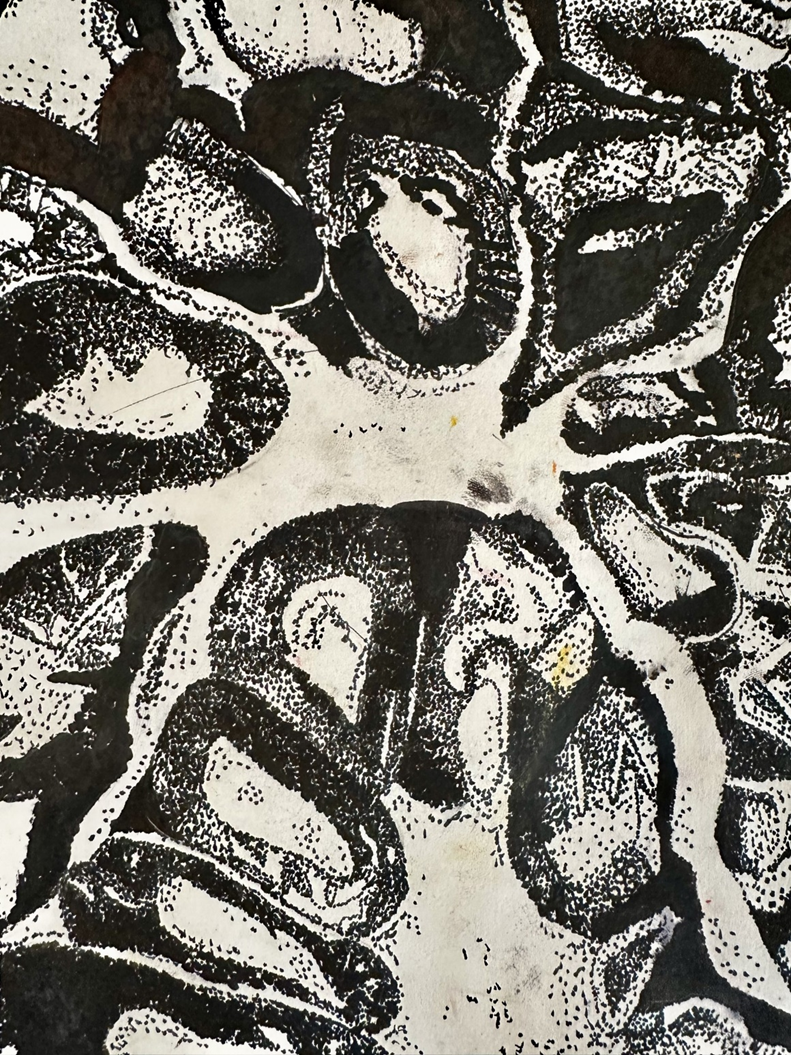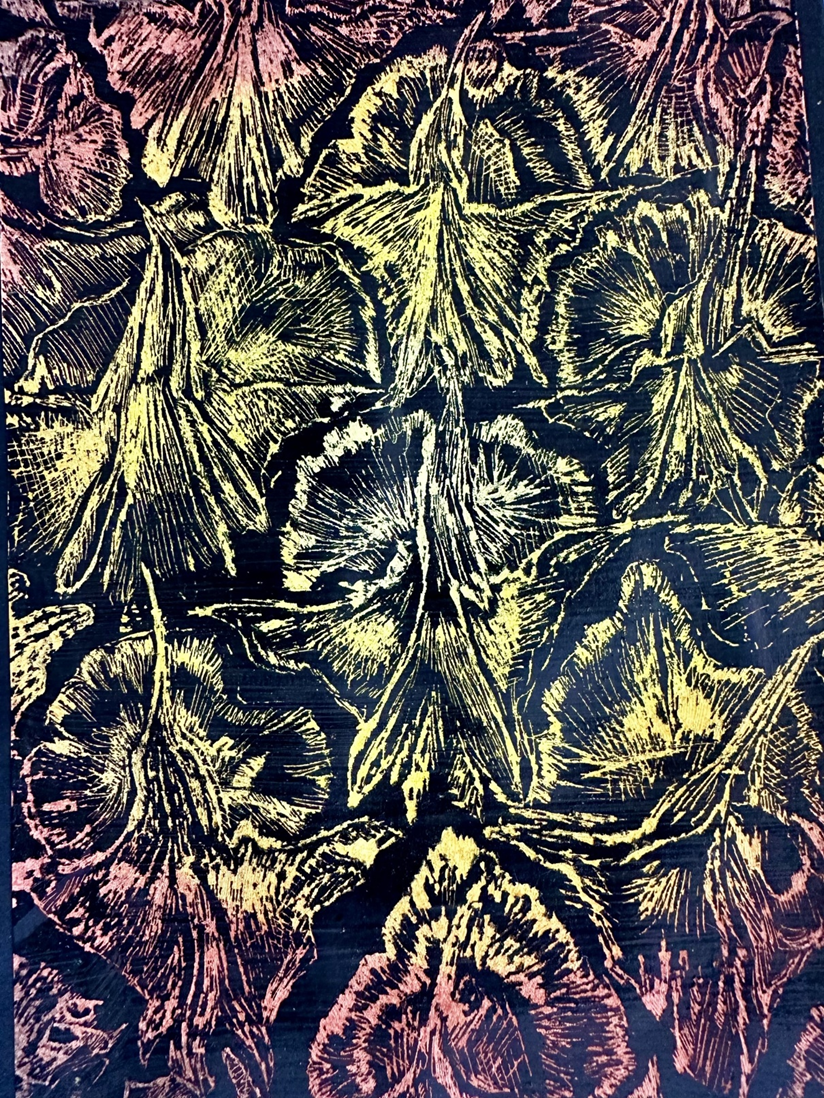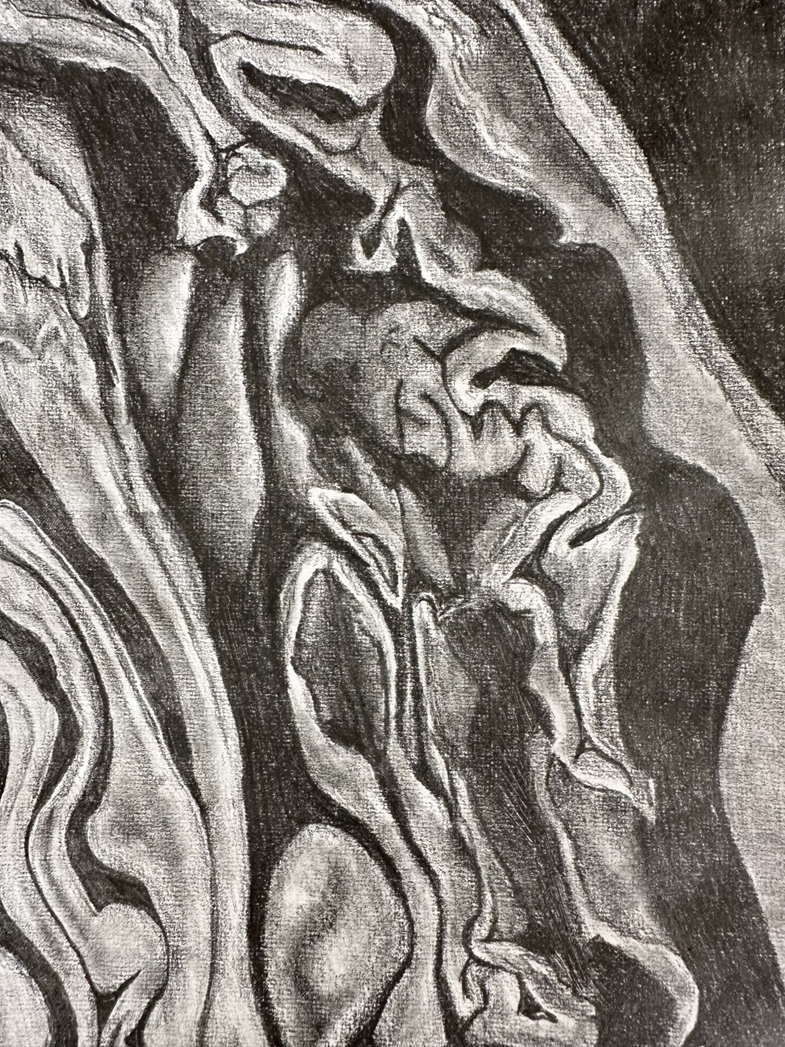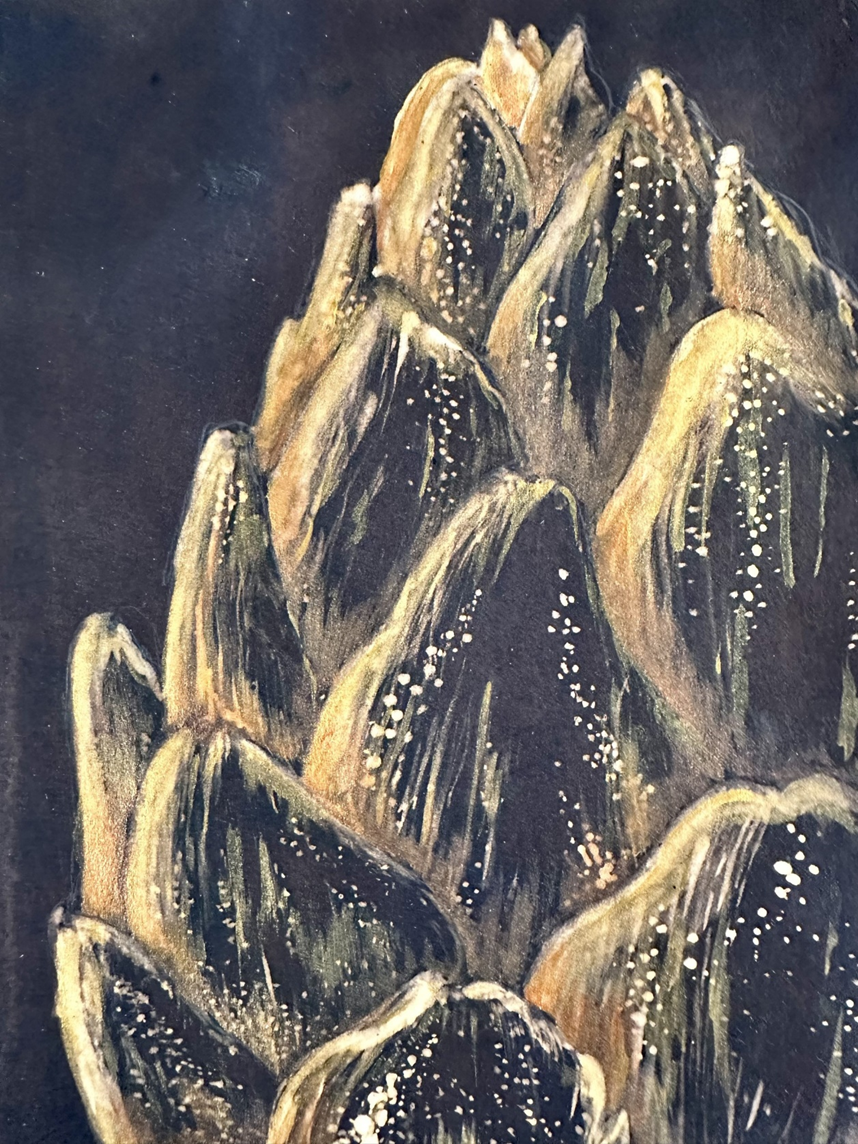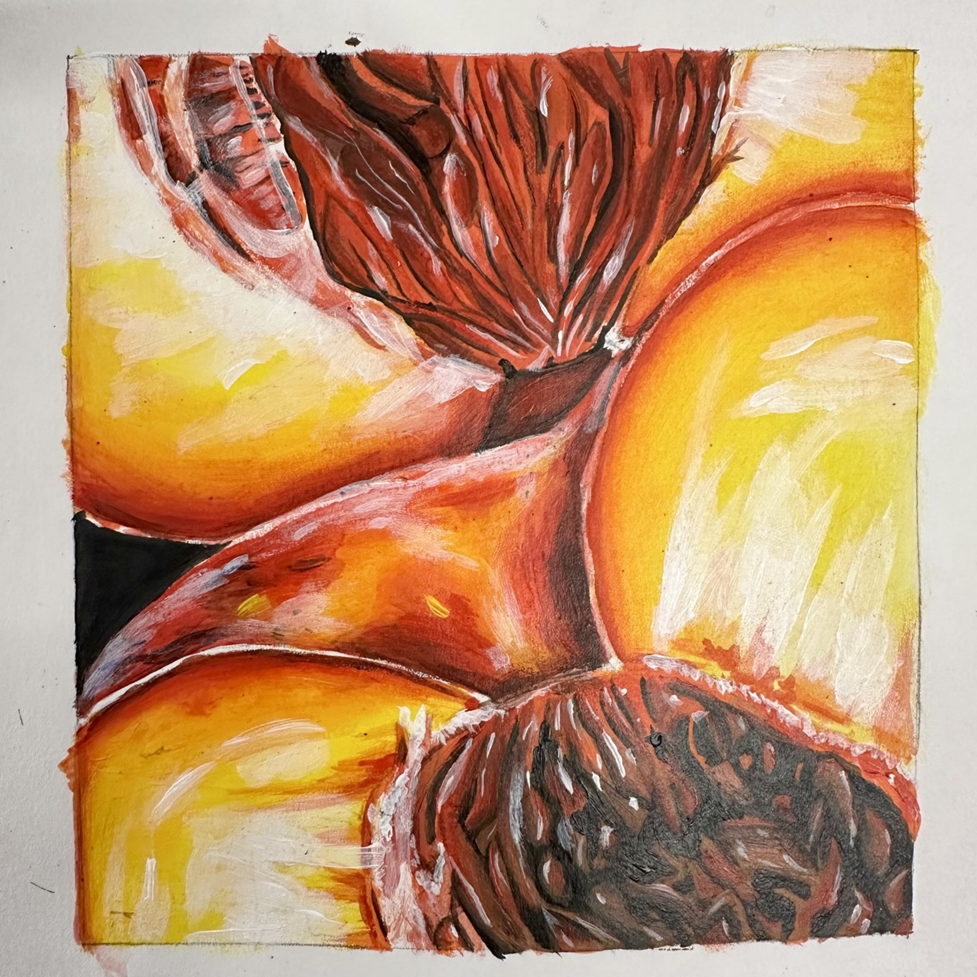 As Head of Art Mrs Nanvadazeh explains:
The work produced during the 6 week foundation will then be used to support the project/theme-based work created later this term. Students will be introduced to a range of artists that will support this first project entitled 'Close-up'.

They will learn a range of basic skills and gain an understanding of technical principles that will enable them to realise and develop their skills and ideas in future projects. Students begin to acquire a technical vocabulary, which helps them to express their analysis throughout their artist research and development work.

Analysing the work of artists such as Angela Faustina, students will go on to create an abstract, still life painting based on sections of fruit and vegetables.
Aims:

Reference to the AQA GCSE Fine Art specification:

Students will be introduced to a variety of learning experiences, which encourage the development of skills through the use of appropriate media, processes, techniques

Develop their ideas through investigations informed by selecting and critically analysing sources

Refine their ideas as work progresses through experimenting with media, materials, techniques and processes

Record their ideas, observations, insights and independent judgements, visually and through written annotation, using appropriate specialist vocabulary

Use visual language critically as appropriate to their own creative intentions

Take risks and learn from their mistakes while working on the tasks set out in this scheme of work.

Develop self-confidence, resilience, perseverance, self-discipline and commitment.
Really well done, and we can't wait to celebrate more artists next week!
And for more information on all the amazing Art, Design & Photography work produced by our students, follow the department on:
Instagram: @urmston_grammar_art
X: @UGS_Art
Pinterest: @urmstongrammar_art