our sixth form organise children in need fundraiser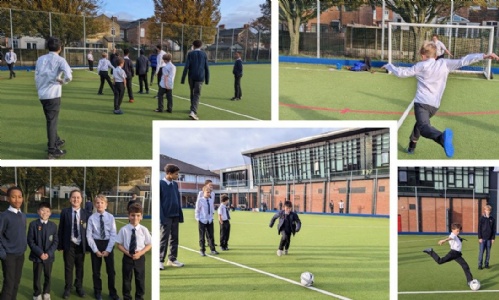 Today our amazing Sixth Formers organised a programme of fun sports events to raise money for Children in Need!
Sixth Form, supported by Head of Year 13 Mrs Mohamed and the Sixth Form team, have again done us proud today by organising fun sports activities for the whole school to take part in, to raise money for Children in Need.
Pictured below are just some of our Sixth Formers who organised and ran today's event, with Year 7 Anjelica who was just one of the students to join in at break.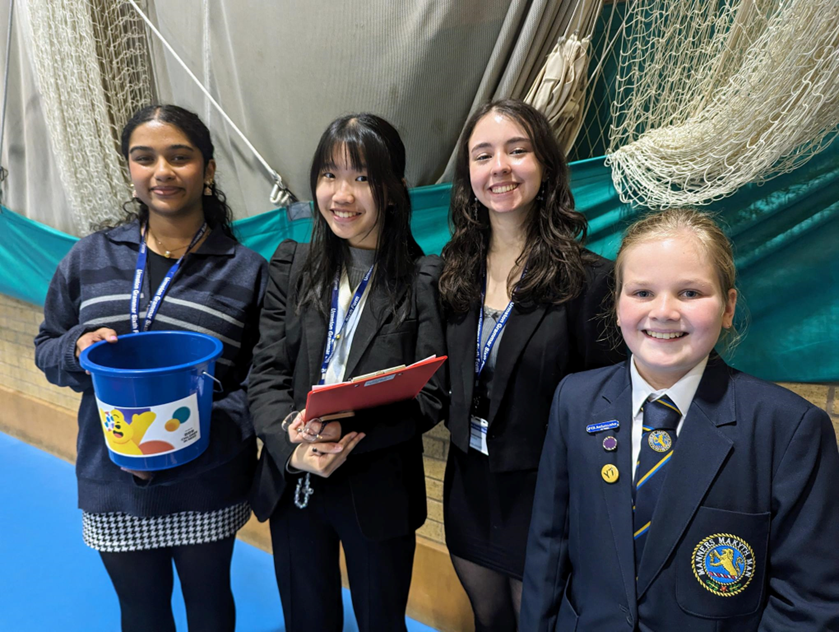 And in our lead picture montage and below are students, with the Sixth Form organisers, who were keen to turn up at lunchtime to take part in the Charity Penalty Shoot Out on our Astroturf.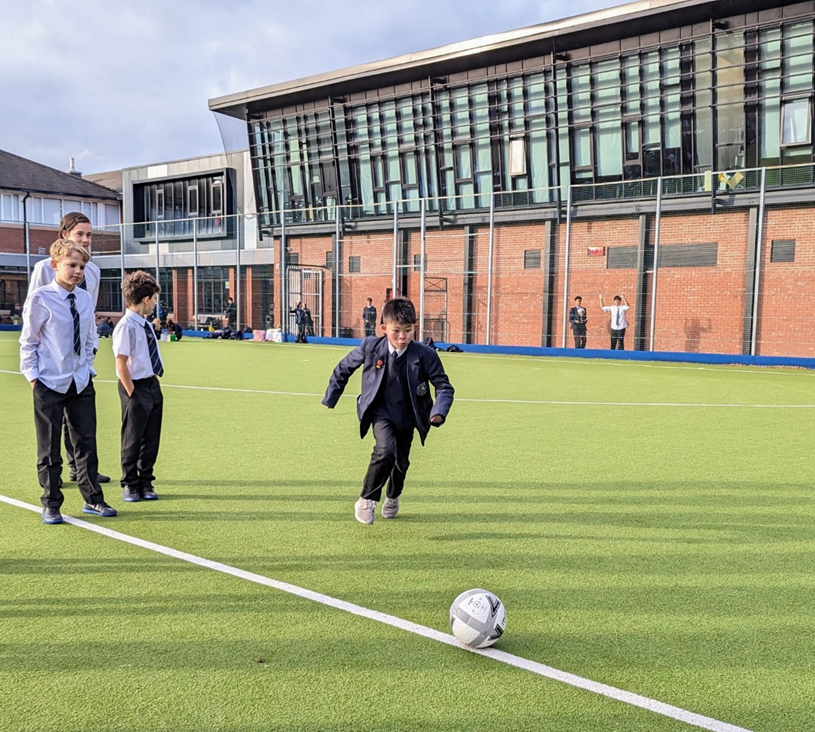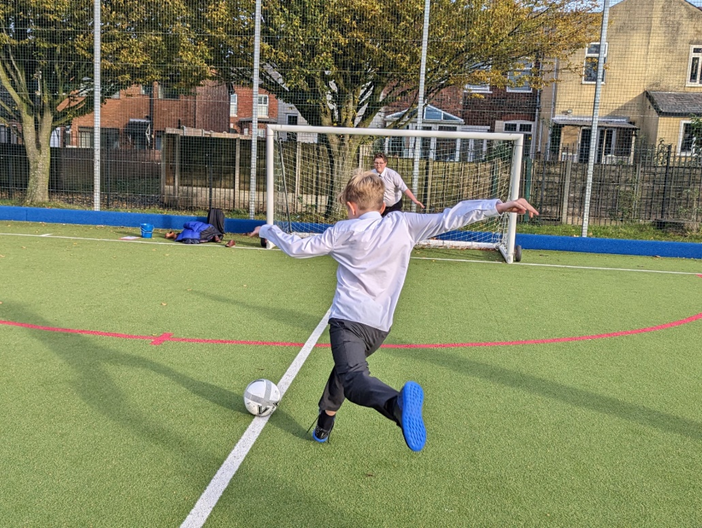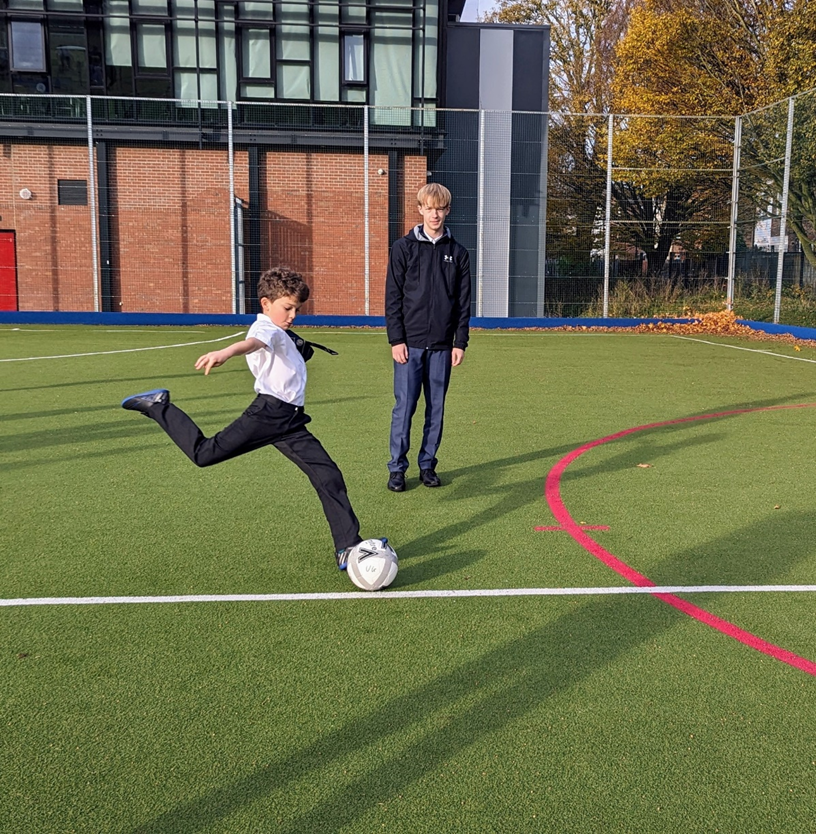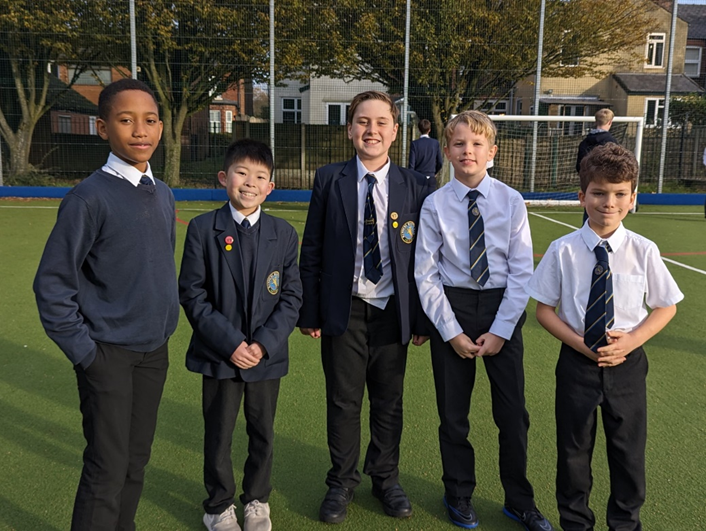 And a big shout-out to Year 11 goalie Louis for tackling so many shots at goal!
And at break time in the Sports Hall, students enjoyed having a go at basketball and skipping for this fantastic cause: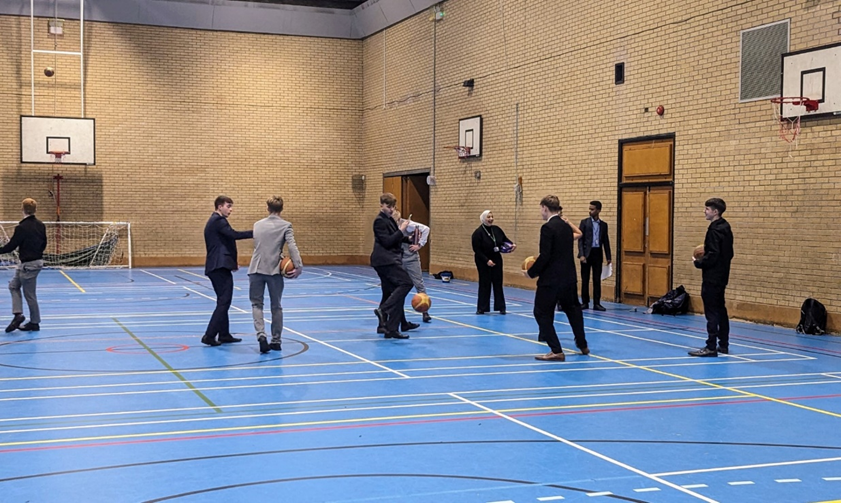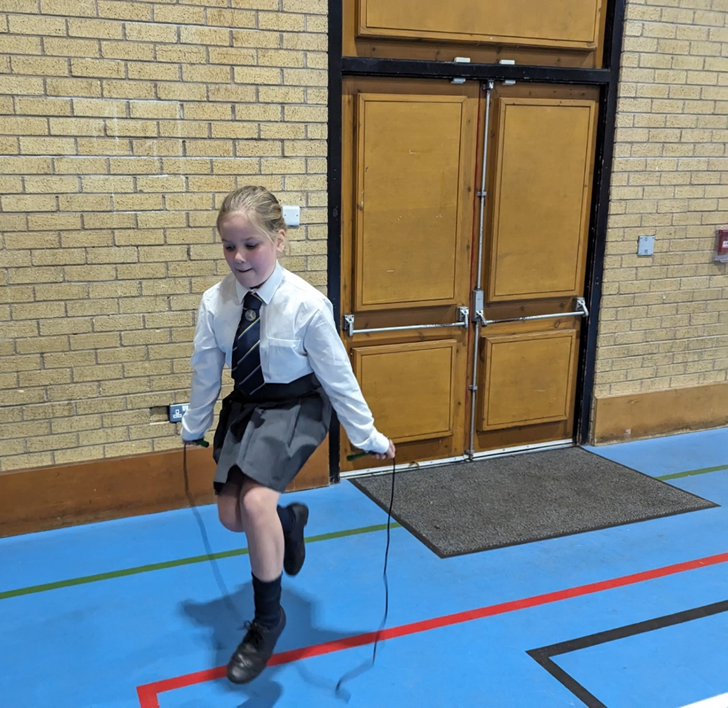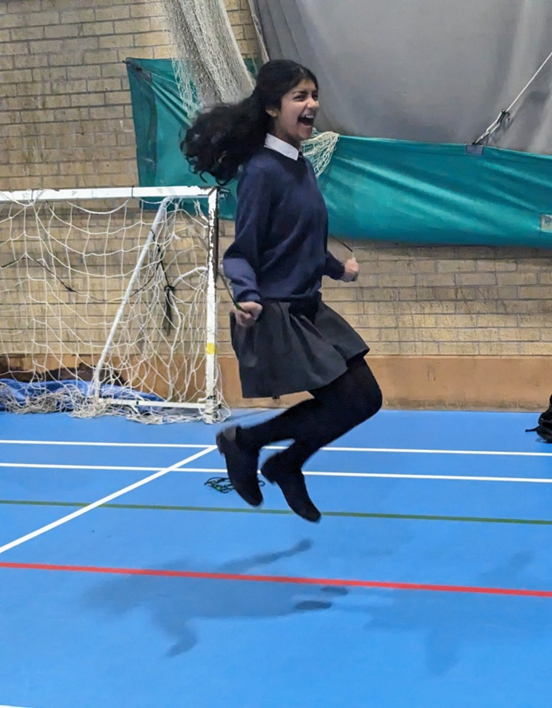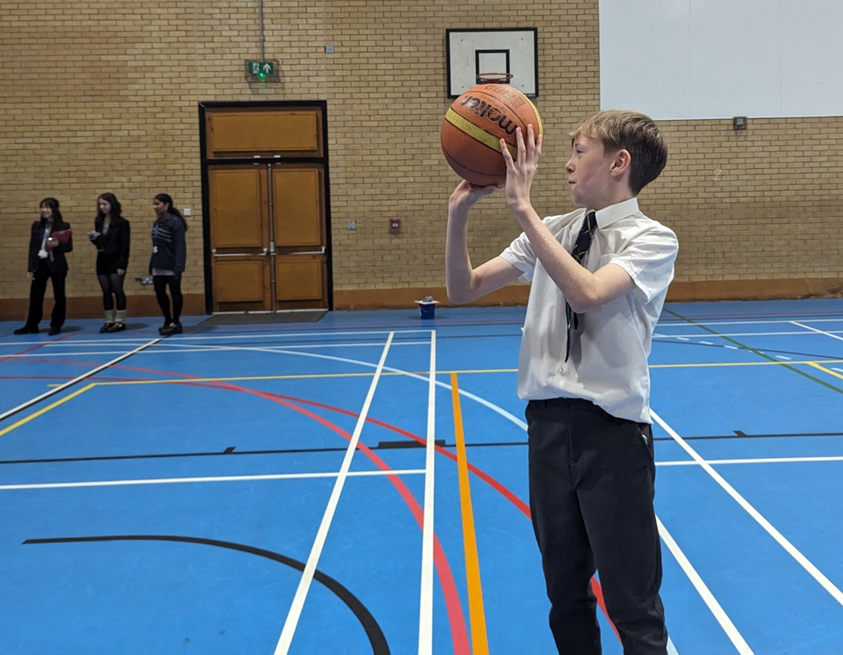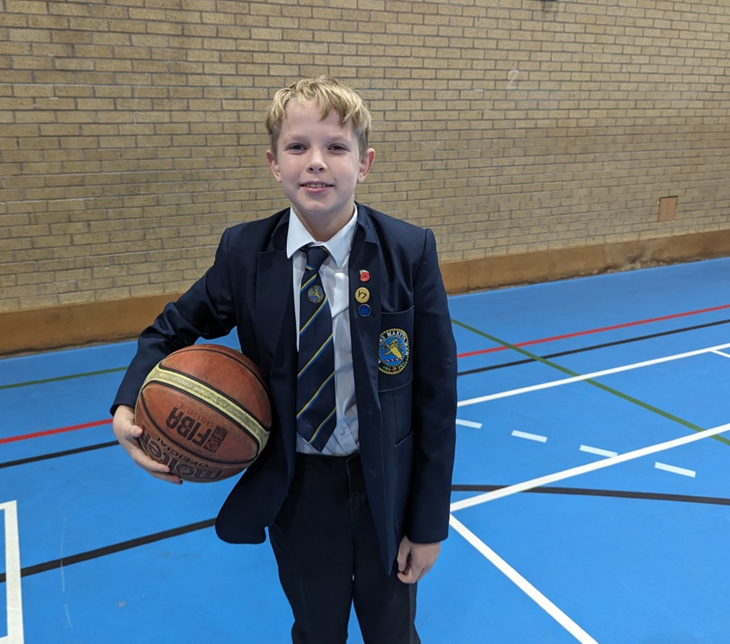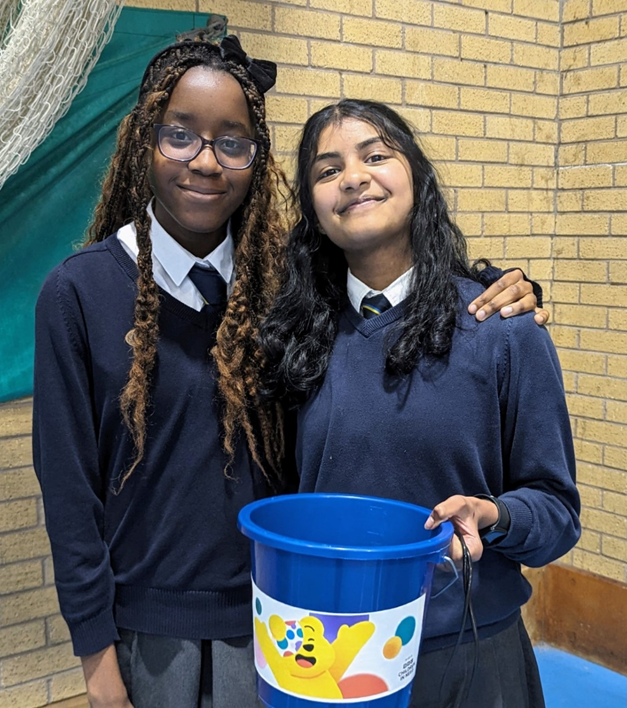 Really really well done, we are super proud of you all, with huge thanks to all the students who took part and donated money, and to our fabulous Sixth Formers and Mrs Mohamed for giving your time and energy to this amazing cause and opportunity for our whole school community!