end of week update on all in school this week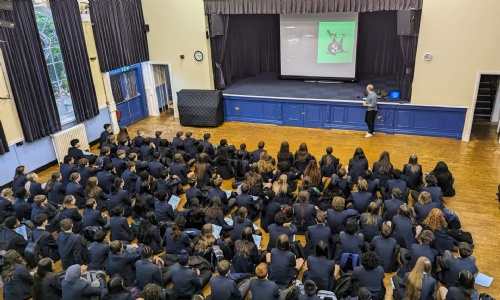 Well done to all of our students and staff for completing another busy week with success for our swimming teams, trips, visits, events and fund-raising!
We've already shared news about our swimming team's success and Year 11's inspirational trip to Oxford University that took place on Tuesday, but there has been a great deal more taking place this week:
Year 9 Careers Presentation and Employer Encounter (lead picture) (today) on careers in the Digital and Creative Sector from a visiting representative from Apadmi, Software Engineer Dan Tanner-Davies. This was a fantastic opportunity for Year 9 to learn more about careers paths into this field, the working experience in this sector, about Apadmi itself; and to directly engage with and put their questions to a professional in the field.
With huge thanks to Dan for giving his time to inspire our Year 9s and to our Careers department for arranging this event.
Sixth Form Open Evening last night: it was wonderful to see so many Year 11 students, parents and carers at our Sixth Form Open Evening, learning more about our extensive provision and opportunities for KS5 students, and getting the opportunity to meet our staff and current Sixth Form students. And it was fantastic to receive so many positive comments from visitors about the high standard of presentations from our subject specialist staff, and the enthusiasm of our students for their A Level courses here, and for the UGS Sixth Form experience.
Applications to join our Sixth Form in 2024 are now open - please see the link on our website to apply - and we really look forward to welcoming new entrants to our Sixth Form next year!
Year 9 Performing Arts trip (Thursday) to see production of the play Metamorphosis at the Lowry Theatre
Year 10 participated in the BeeWell survey (today):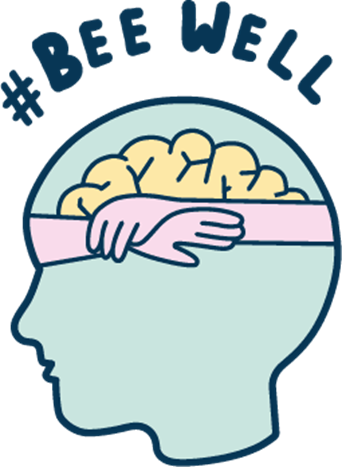 facilitated by the University of Manchester, this is a programme and survey supporting the mental well-being of young people, and designed to listen to and celebrate their voices, and it is a great project for our Year 10s to contribute to.
Children In Need Fundraiser (today): full updates to follow later, but our amazing sixth formers, supported by Head of Year 13 Mrs Mohamed and the Sixth Form team, have again done us proud by organising a charity fundraiser for Children in Need, giving our students the opportunity to participate in a range of fun sports in exchange for a donation..
For now, here are some of our Year 9s and 7s enjoying taking part at break in the Sports Hall, watch this space for more news on this fantastic event!