artists of the week!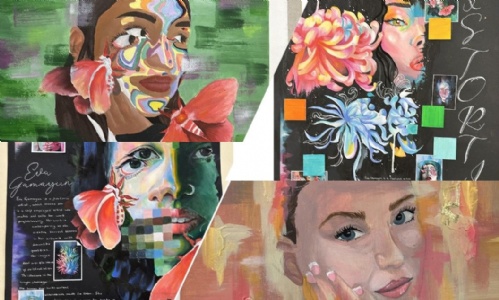 Celebrating our hugely talented Year 11 GCSE Fine Art students!
We are delighted to share news about the students who have been selected by our Art Department as Artists of the Week: Year 11 GCSE Fine Art students Amelia and Sophie, whose inspired pieces of work we are proud to showcase in the lead image and below: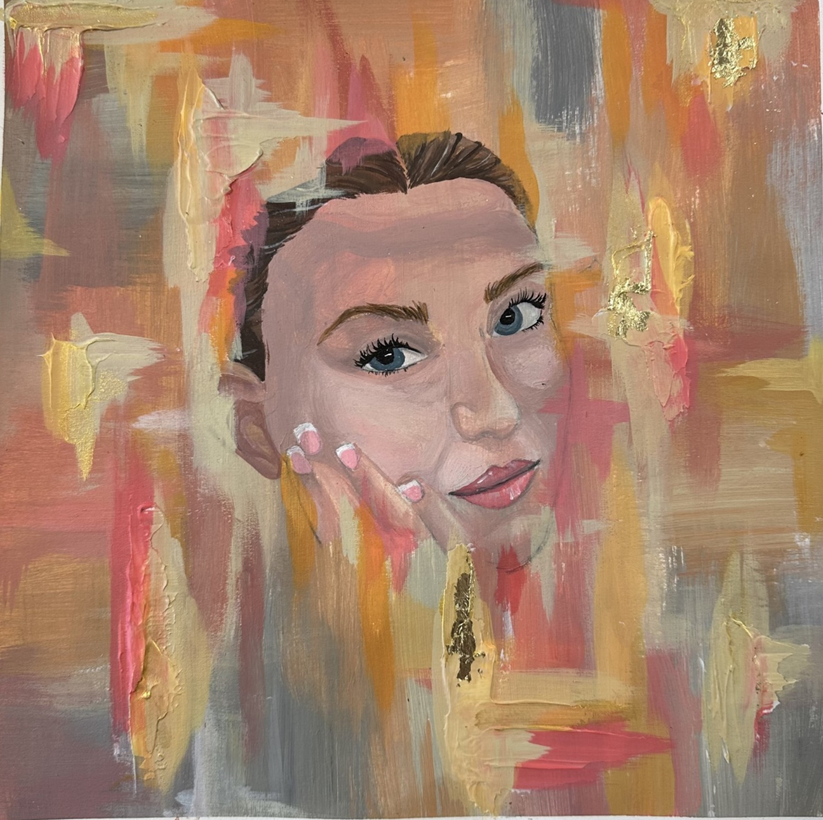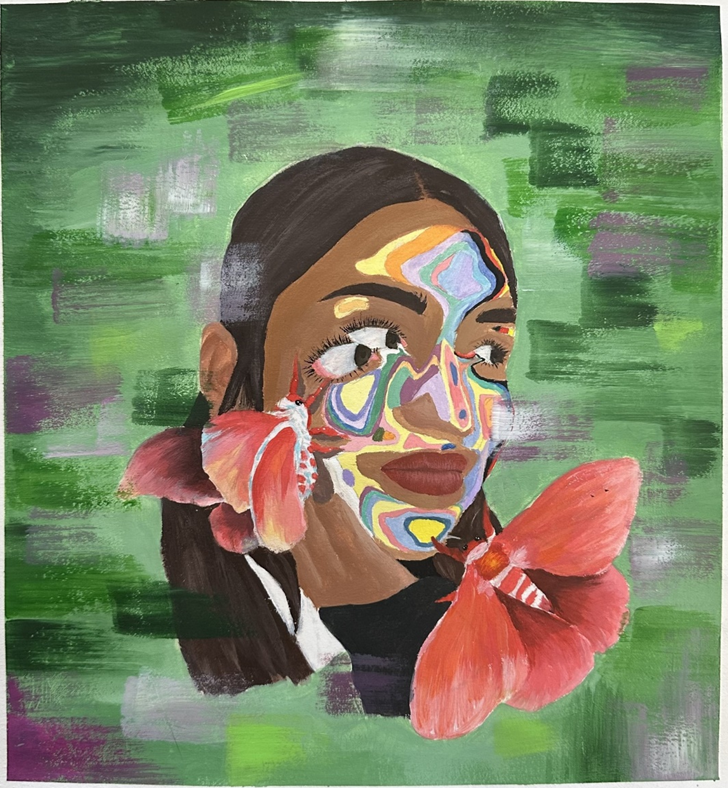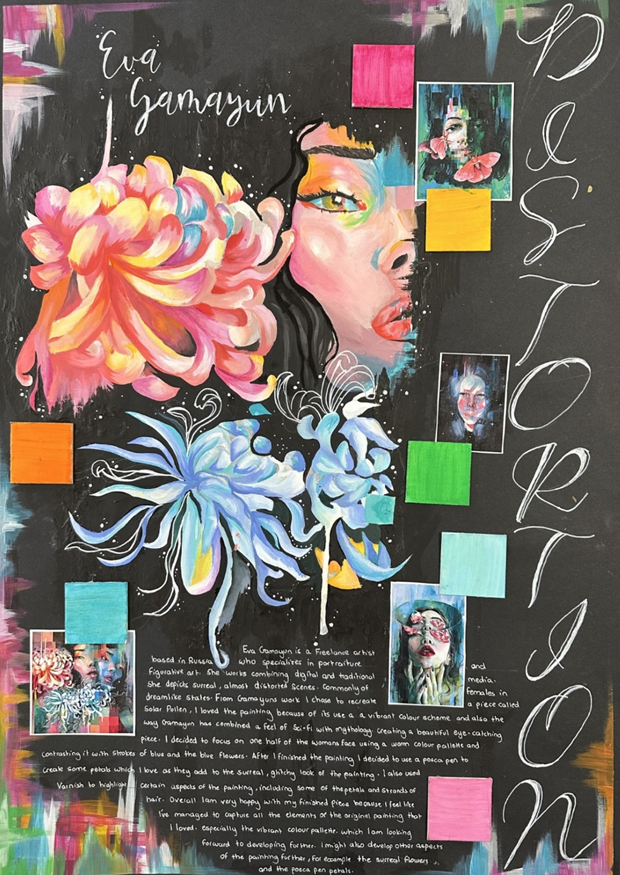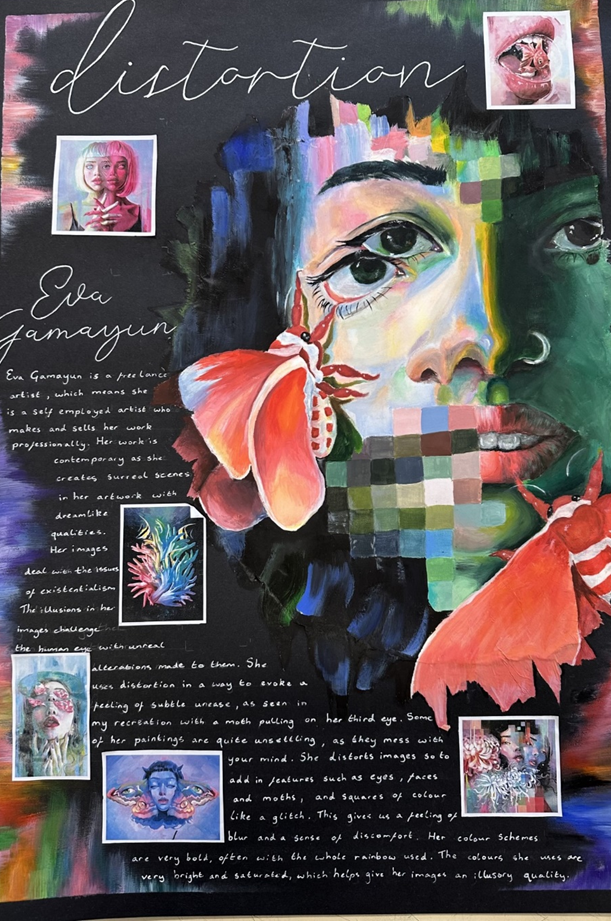 As Head of Art Mrs Nanvazadeh explains, these amazing pieces have been created as Year 11 GCSE Fine Art students explore and work on Distortion for their course:
In the art world, the term distortion is used to describe any change made by an artist to the shape, size or visual character of a form to express an idea, convey a feeling or enhance visual impact.

Year 11 have been working hard to create an amazing collection of paintings, drawings and mixed media artworks in response to the theme of Distorted Portraits.

It represents the culmination of months of work, including ideas on development, observational practice, and experimentation.

The work is highly creative, personal and informed by many sources, from artists' studies to anatomical investigations. Students have analysed the work of Joshua Davidson, Rosanna Jones and Eva Gamayun to glean inspiration for their final outcomes.

The skills developed and explored are:

To develop their use of acrylic paints – how to apply, mix and blend
To develop their knowledge of how to present their work – sketchbooks and design sheets
How to recreate and respond to an artist using primary-sourced images – New styles

How to combine the use of pencil and paint successfully linking to the artists

Create a personal and meaningful final outcome
Really well done Amelia and Sophie, we are all so proud of you!
For more up-to-date information and examples of the amazing work completed by our students, follow the Department on:
Instagram: @urmston_grammar_art
X: @UGS_Art
Pinterest: @urmstongrammar_art
And watch this space for news of our next Artists of the Week!