English schools chess championship at ugs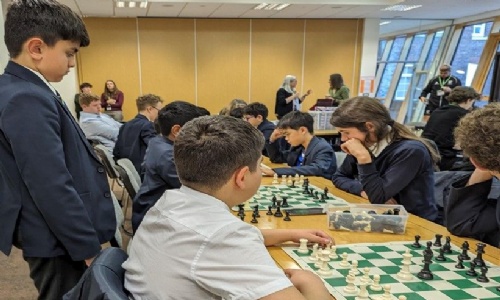 Mrs Chadwick & Chess Club host visiting schools in an intense first round of the English Schools Chess Championship
Pictured in the lead photograph and below are the two teams fielded by our Chess Club, who welcomed competitors from Altrincham Grammar School for Boys and Wilmslow High, as we hosted the first leg of the English Schools Chess Championship, that is "England's leading and most prestigious team competition for schools" (English Chess Federation).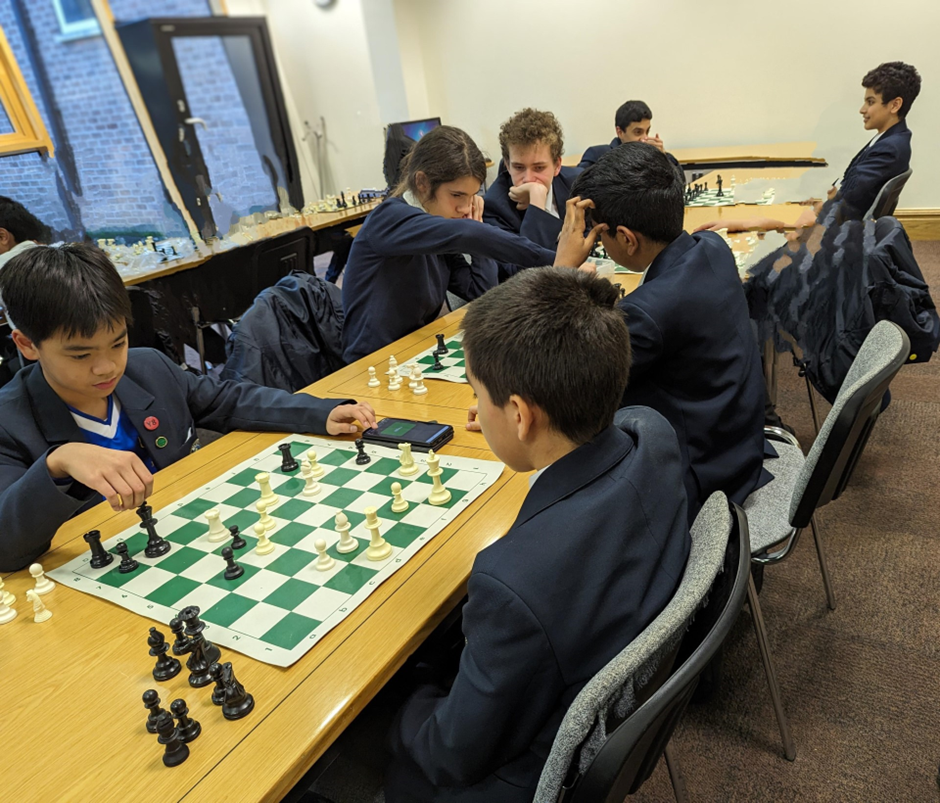 In our hushed Conference Room, the atmosphere was intense, and the play was extremely competitive.
Both our teams did us proud; unfortunately, we didn't progress to the next round, but it was an amazing experience for our players, hugely enjoyed by all, and as Chess Club Leader Mrs Chadwick shares, it was fantastic to meet with like-minded students from other schools.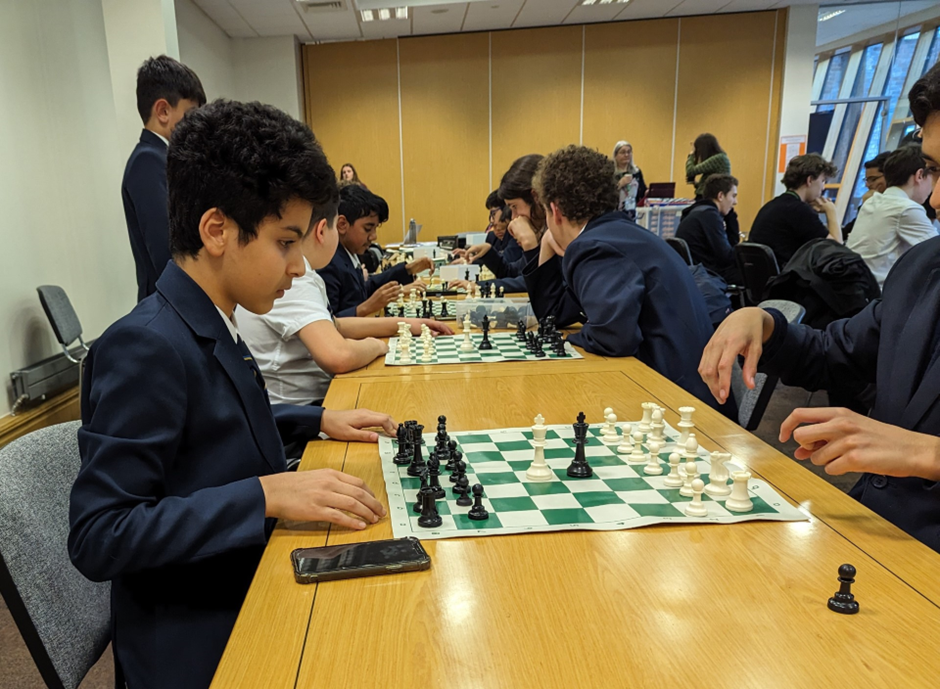 Our ever busy chess programme continues apace, and the next event in the calendar is Interhouse Chess on Thursday 23rd November, our online league, and a friendly match against Altrincham Boys Grammar for our Y7 and Y8 players.
Well done all on your hard-fought battle, and it was great to see so many of our students from across the year groups taking part.
And a big shout out to our Year 11 Chess Team Captain David, who, despite having spent the day sitting Mock GCSE exams, is so committed that he turned up to compete as soon as his afternoon exam had finished!