launch of new house maths & reading challenges & more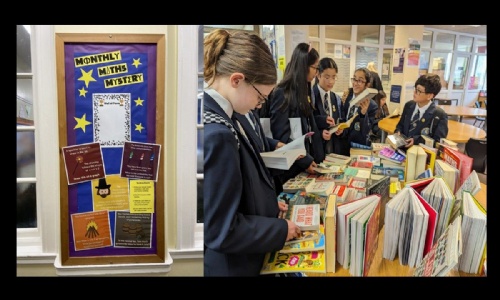 National Non-Fiction November House Challenge in full swing, the launch of Maths Mystery Board, & lots more happening at UGS this week!
Launch of Maths Mystery Board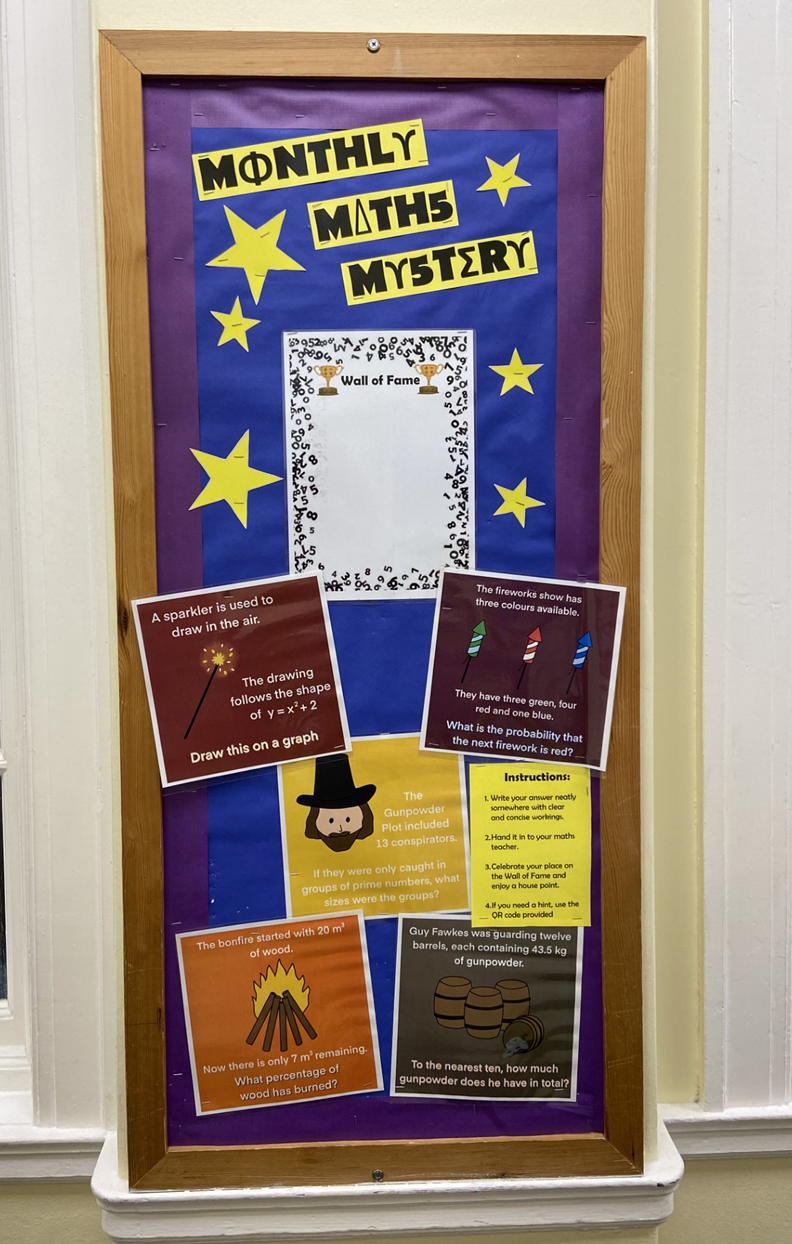 The Maths Department have been excited this week to re-launch the Monthly Maths Mystery Board, a great opportunity for KS3 to flex their mathematical problem-solving skills by participating in this House Challenge, and to work their way onto the Maths Wall of Fame.
The Maths mysteries will be themed each month, starting with the pyrotechnically-inspired challenges pictured above, and our fabulous 6th Form Maths ambassadors will be involved in setting the questions moving forward!
Watch this space for updates on our marvellous mathematicians!
National Non-Fiction November House Reading Challenge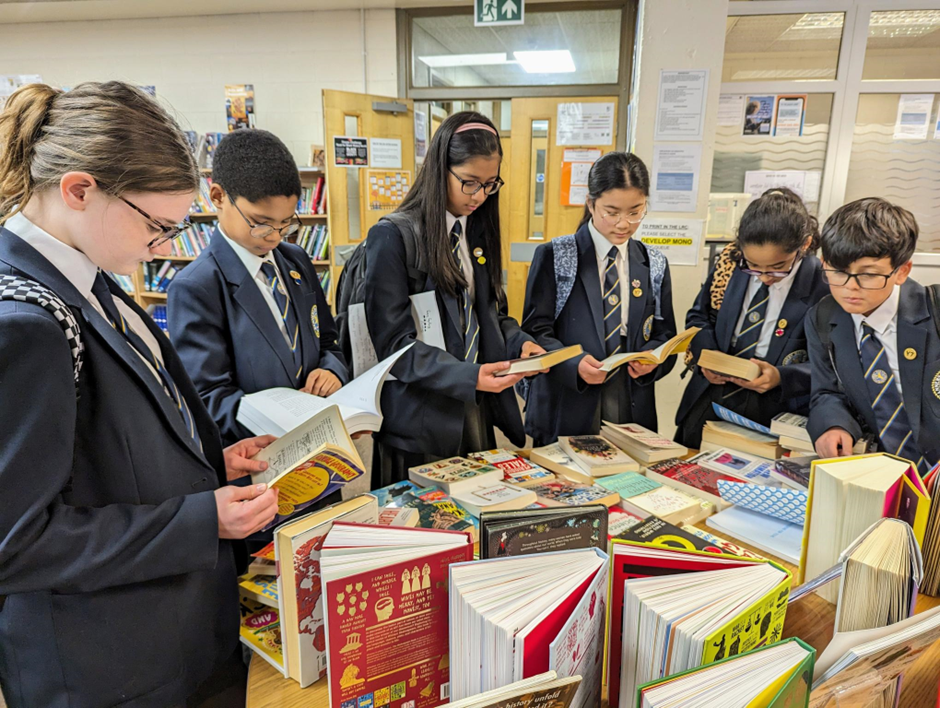 We're celebrating National Non-Fiction November by showcasing all the resources available to the students on wide-ranging subject areas and fields of interest, and on historical and contemporary issues and figures.
Students are being encouraged to participate in the House Non-Fiction November Reading Challenge throughout this month, and it's now in full swing; in our lead picture and above are students exploring just some of the titles available here to read, in addition to those on our ebook platform, and through our subscription to online current affairs journalistic resource The Day.
We can't wait to share news about our Challenge winners!
Also in school this week:
Year 8 Parents and Carer's Evening: it was lovely to hear so many positive comments from the parents and carers of our Year 8 students on their individual and collective experience at UGS, and the support that they receive from all of our staff.
Launch of House Speaking Trials: led by Head of English Mrs Derby, a fantastic extracurricular opportunity for our students to develop their public-speaking skills.
Armistice Day and Remembrance Sunday Assembly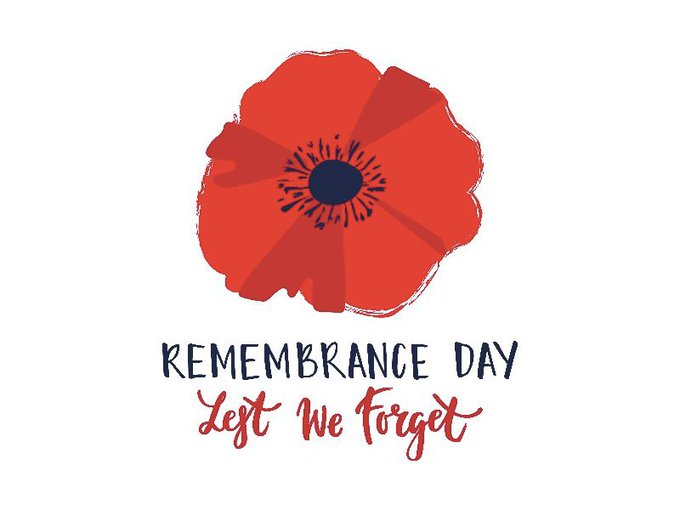 Led by Mr Kennedy-Fowler, our school community joined together in remembrance after our week of Poppy Appeal fund-raising.
Sixth Form:
Presentations on Medicine, Dentistry & Veterinary Sciences and on applying to Oxbridge: provision of invaluable guidance for our students who aspire to study and work in these fields, and for those planning to apply to Oxbridge.
Personal Statement Writing Workshop
A great opportunity for our Sixth Form students to receive advice and share ideas on writing their University application personal statements from specialists in the subjects that they plan to take degrees in, and from our Literacy Co-ordinator Miss Hammond.