dyslexia awareness week challenge winner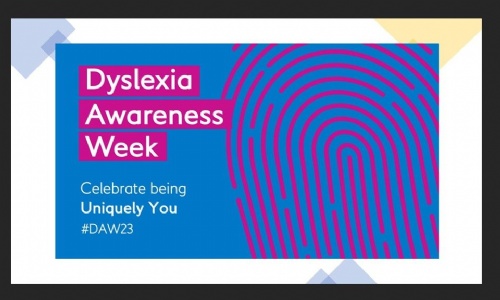 As previously reported, UGS were proud to support Dyslexia Awareness week, and led by Mr Panter the whole school community actively participated in a week of various activities to raise awareness about dyslexia.
The initiatives included a Dyslexic Decoder challenge, a Dyslexia Riddle Hunt, a Word Scramble game, and a Form Time Quiz on Dyslexia.
We encouraged our students to engage in these activities, in order to promote understanding and empathy towards dyslexia.
As an incentive, students who completed a challenge sheet as an extension task were entered into a draw, with one lucky winner receiving a £10 voucher.
And we are now delighted to announce that Adam 11U is the lucky winner. Well done!
We hope that these efforts will contribute to a greater understanding of dyslexia amongst our students and the broader community and society.
With huge thanks to Mr Panter and Learning Support for organising this wonderful initiative, and to our students for again demonstrating our core UGS values of Pride, Participation and Empathy.