pyrotechnics at year 7 science club!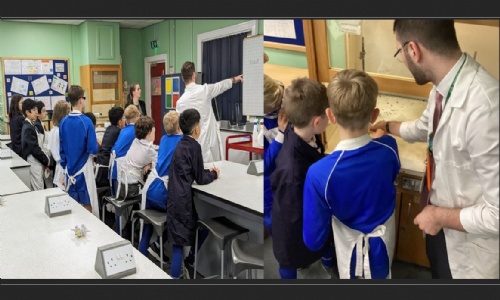 Year 7 so excited to attend a special Science Club during Firework Season!
Today, Year 7 were treated to the first of two special Bonfire Night interactive sessions of lunch-time Science Club, designed to explore the science behind Pyrotechnics!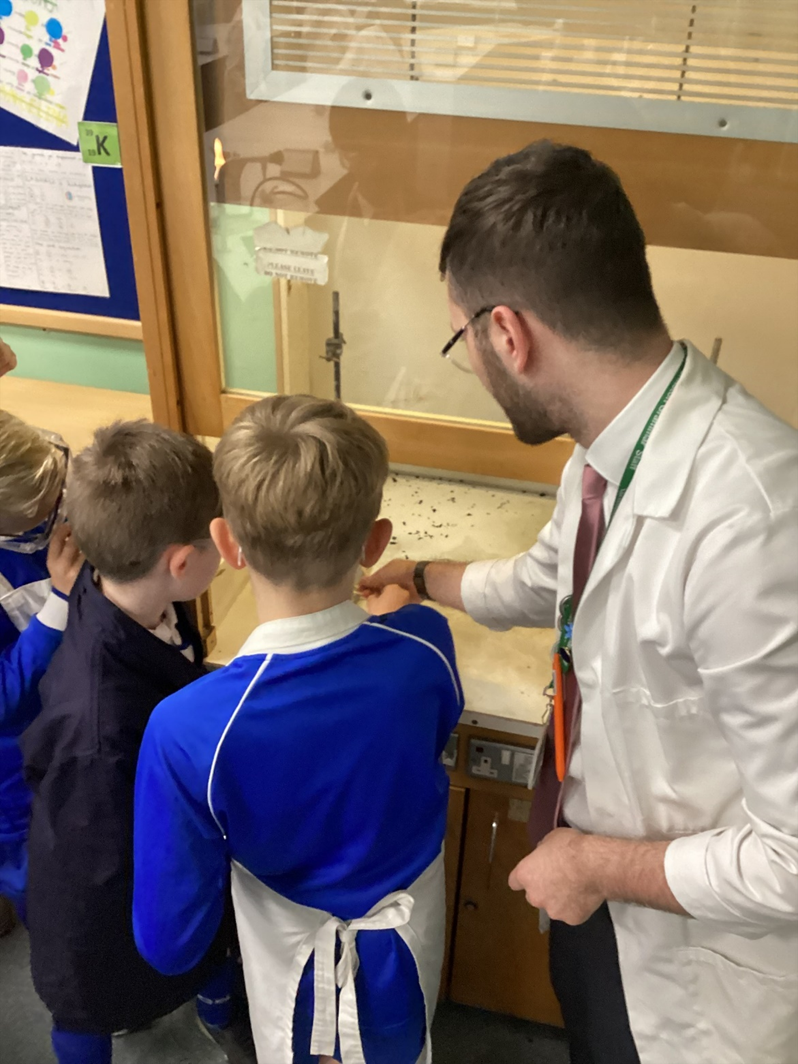 Head of Chemistry Mr Parker and Science Club leader Mrs Walsh (pictured above and below) delivered an awe-inspiring presentation and workshop on `Fire-writing` that Year 7 were eager to take part in.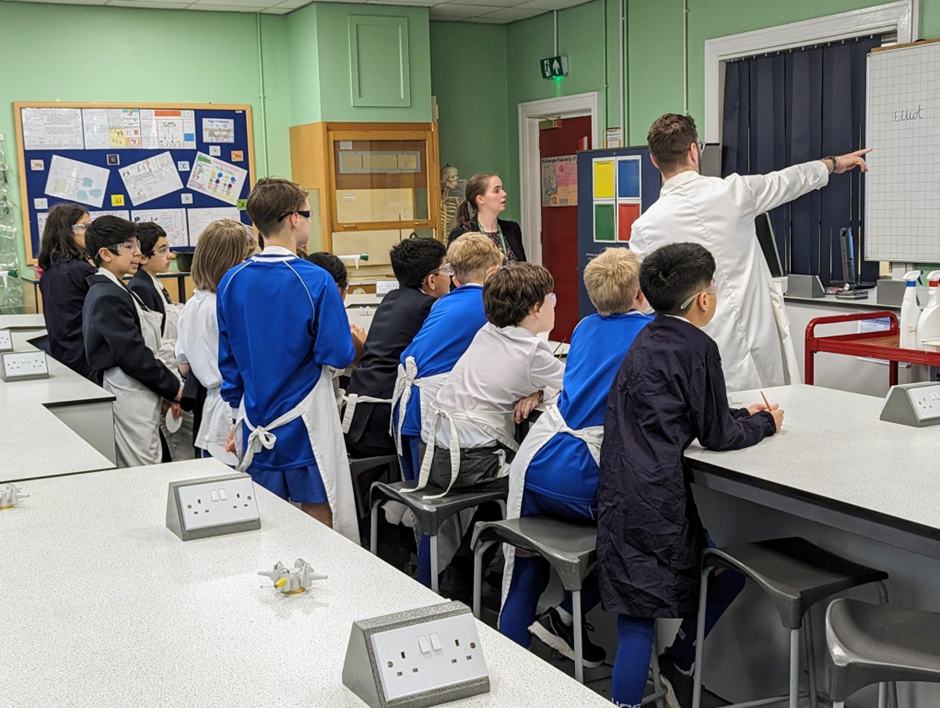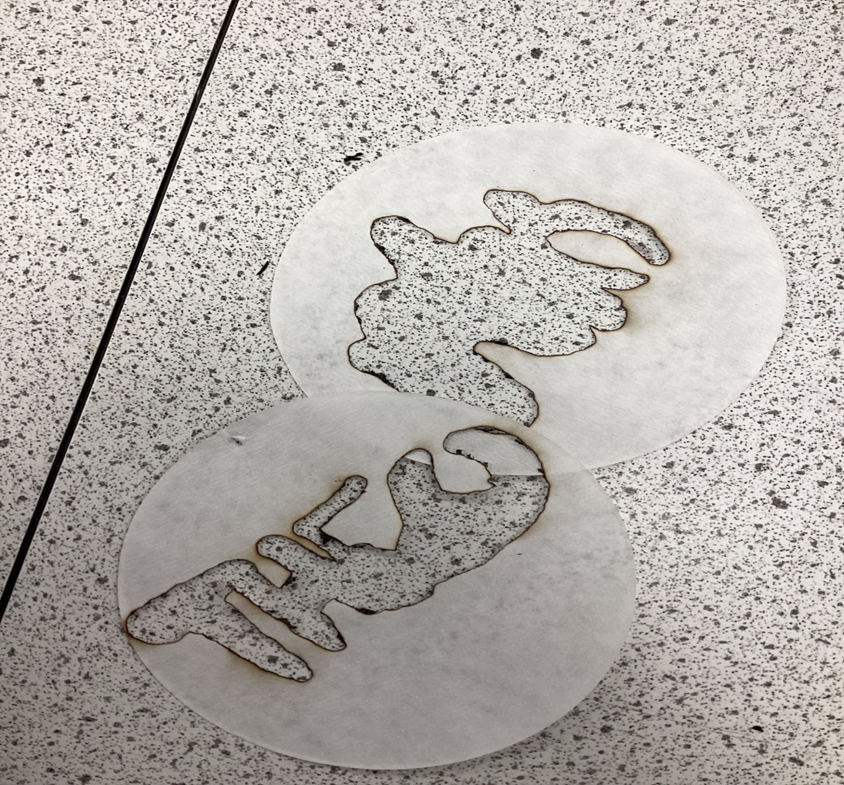 And in the next meeting of Science Club, Year 7 will get the opportunity to make their own sparklers!
Watch this space, we can't wait to hear all about it!
With huge thanks to Mr Parker and Mrs Walsh and the Science Technicians for organising this inspiring, extra-curricular activity for our Year 7 scientists.