senior prefects organise poppy appeal workshop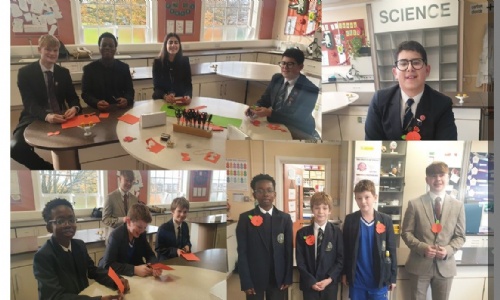 Our fantastic Senior Prefects launch a week of fund raising with a Poppy-Making Workshop
In honour of Remembrance Sunday and the Poppy Appeal, today our Senior Prefects, supported by Head of Year 13 Mrs Mohamed, launched a week of fund-raising by organising a special lunch-time workshop for students from across the year groups to participate in.
In exchange for a donation, students were invited to join the Senior Prefects in designing and making their own poppies in one of our Science Labs.
It was lovely to see the students enthusiastically engage in this inspired activity for such a worthy cause. Pictured above and below are some of our year 9s and Year 8s proudly getting involved: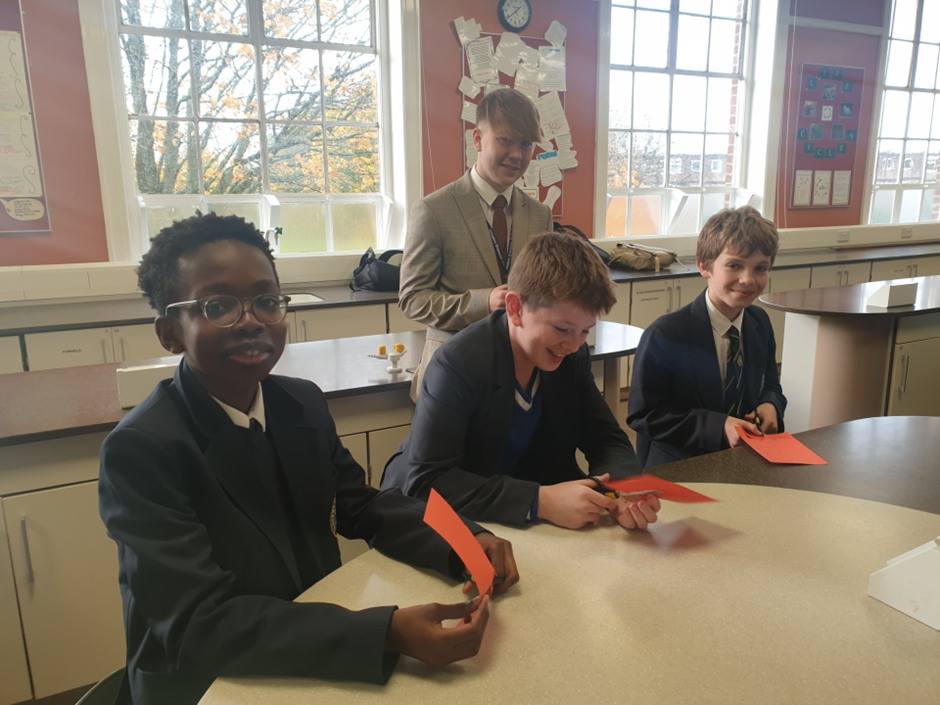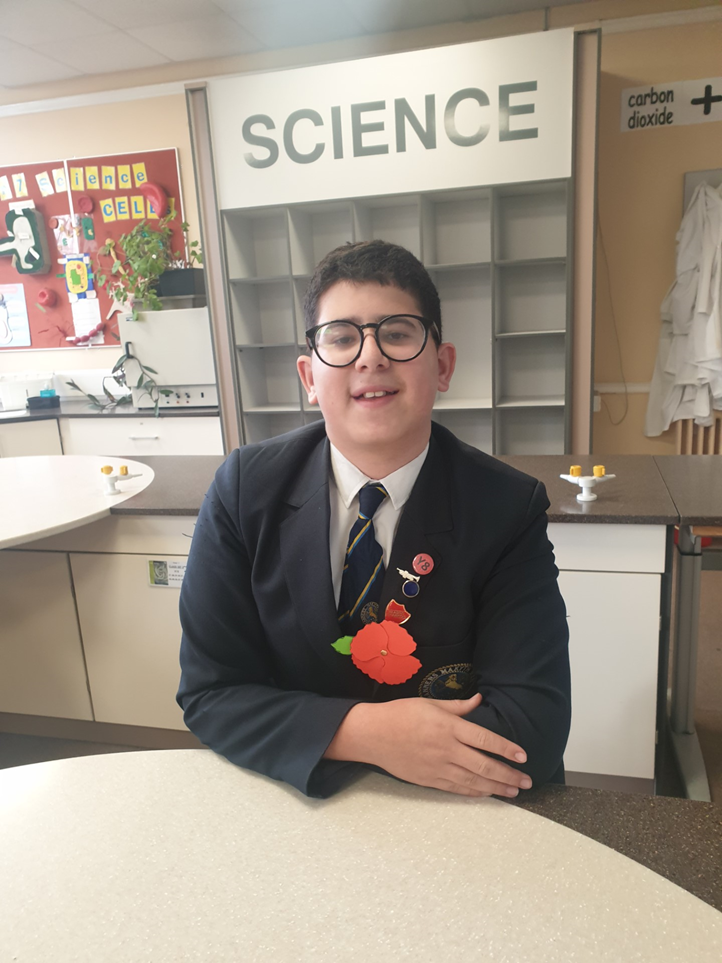 And our Senior Prefects will also spend the week devoting time to visiting Forms during registration, and communal areas at break and lunch, to sell poppies to the whole school community.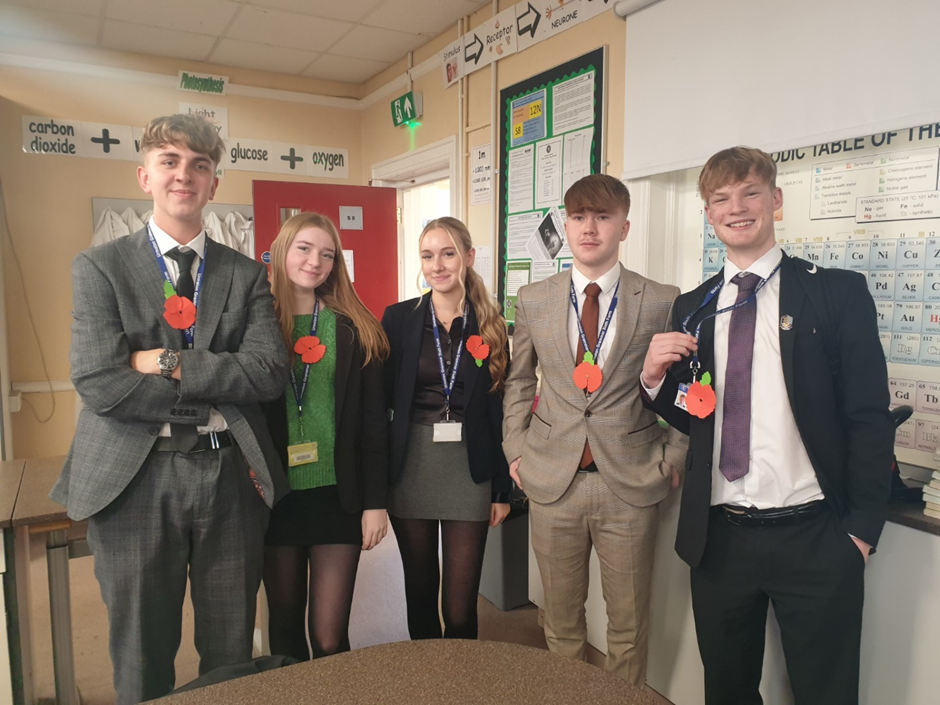 We are so proud of you all in joining together to honour Remembrance Sunday, with huge thanks to our Senior Prefects and Mrs Mohamed for this wonderful initiative.