fantastic author event today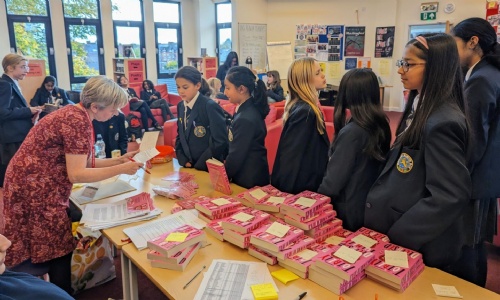 Amazing and inspirational visit from author Sue Cunningham!
Today it was our absolute pleasure to welcome author Sue Cunningham who has just published the fabulous, funny supernatural thriller Totally Deceased.
Sue met with our students to answer their many questions on the writing process, on getting published and on where and how to find inspiration for plot, themes and characterisation, as well as the mechanics of the editing process.
And Sue gave meaningful insights into the benefits of critique circles, and the challenges along the way when pitching to agents and publishers, and in meeting the pressure of deadlines.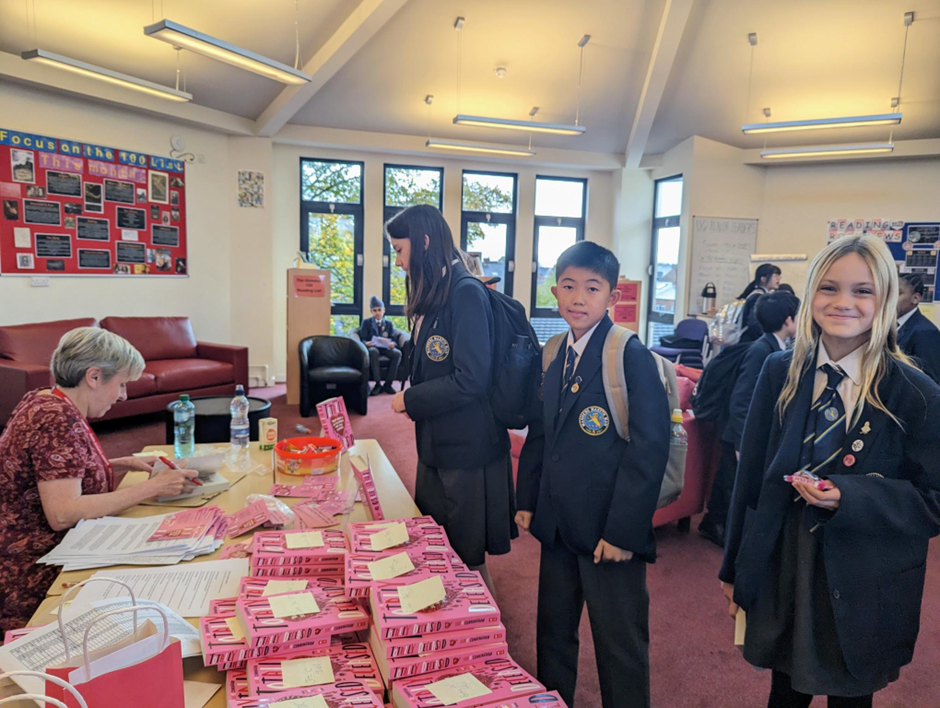 What was great about Sue's visit was that our students were able to have their specific questions answered, and benefited from the opportunity to engage with an author directly, as opposed to sitting in the audience for a formal presentation.
The many questions that our students wanted to ask were testimony to this, and they were also keen to enquire and to learn about Totally Deceased itself, its inception, and how Sue put together the principal characters and story.
After meeting with students in class, it was fantastic that Sue then hosted our lunchtime House Halloween Author Event, which gave many more of our students the opportunity to meet and engage with a published author, and to buy personally signed copies of Totally Deceased.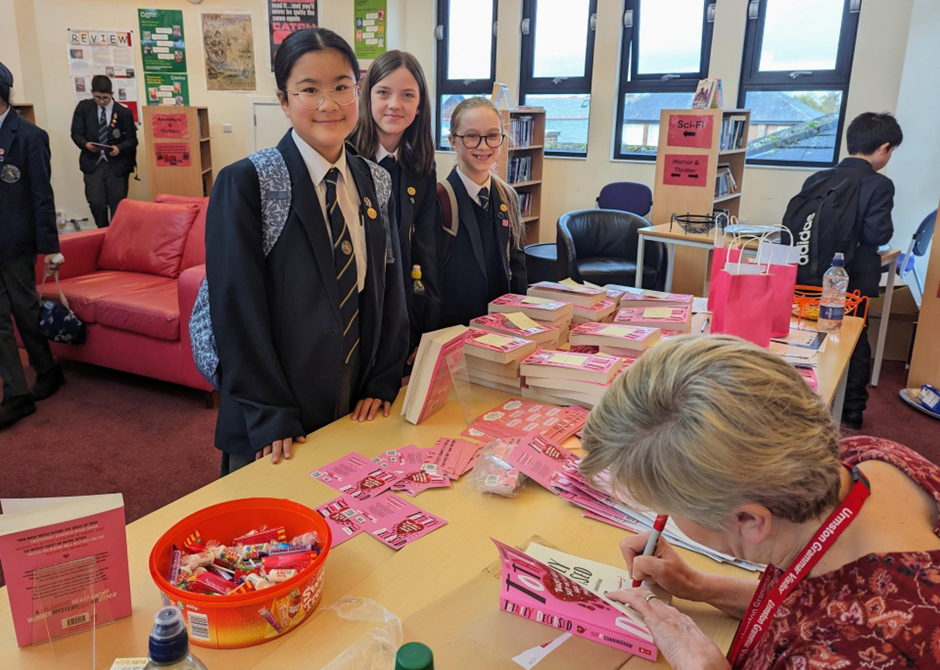 Sue was also the guest judge for our Spooky Short Story writing competition and provided all of our entrants with superb feedback while awarding prizes to our 4 winners: Sam, Natalia, Grace and Ritvik, whose stories will feature in the next edition of Perspectives (please see separate article for full details of our winners and pictures).
With huge thanks to Sue for such a wonderful visit and opportunity for our students, and for being a fabulous and inspirational guest judge for our competition!
And thanks too to Urmston Bookshop for their support with this event, where Totally Deceased is available to buy now, and from all good booksellers!