who will make the endgame? ug chess club trials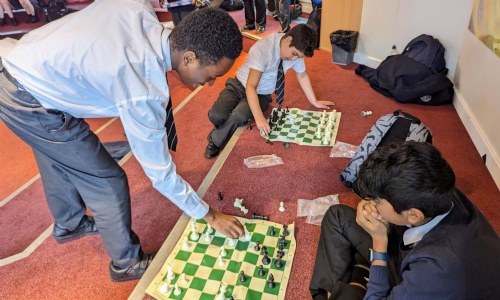 Students compete for selection to the Chess Team for National Tournament
Today our ever popular Chess Club held lunchtime trials in our Auditorium to select a team to go forward to represent UGS at the National Championship. Such was the level of interest from our students that Chess Club had to pack up their boards and relocate from their usual classroom to a bigger space to accommodate demand!
Organised by team captain David 11T (in lead picture L), with help from Year 12 Ryan (pictured R below) and Year 13 James, and supported by Chess Club leader Mrs Chadwick, the trials were well-attended by students from across the year groups, all hoping to make the final cut.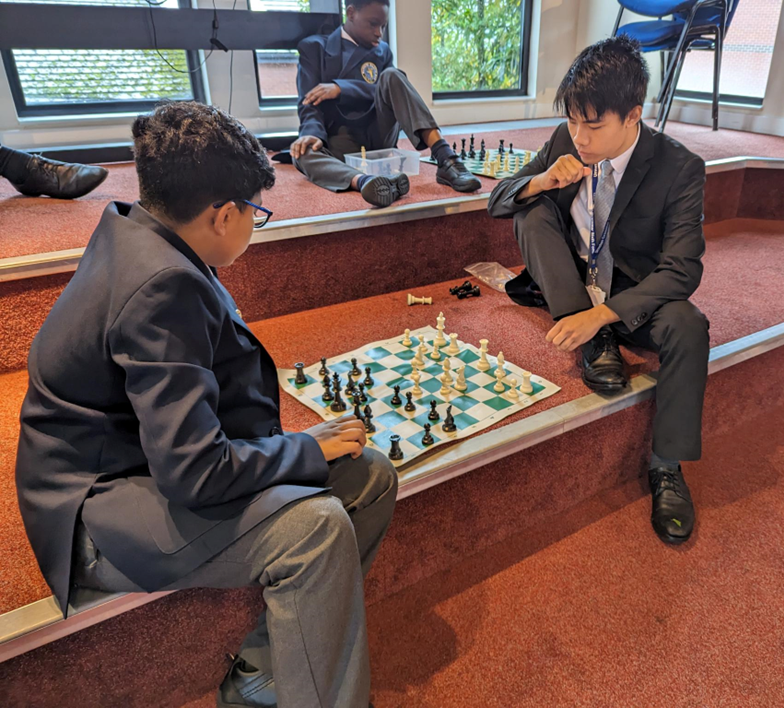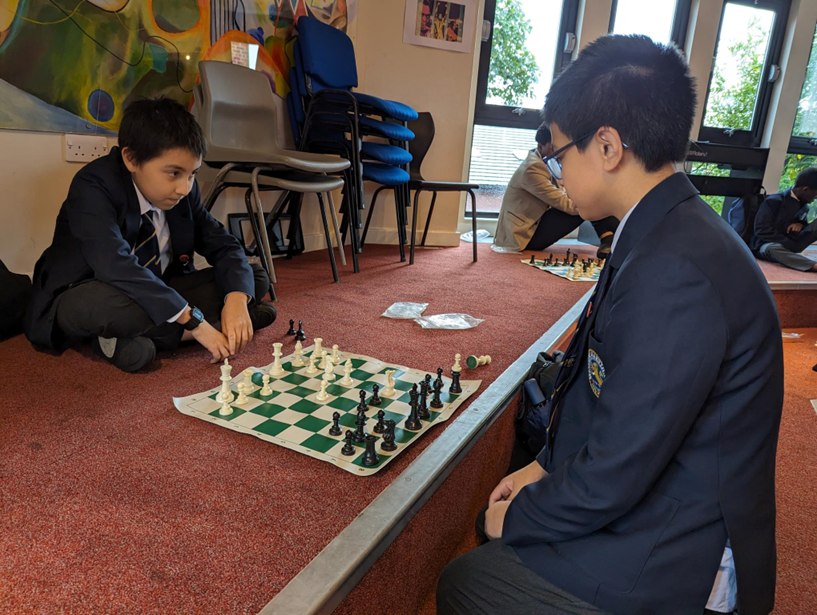 But in the true spirit of our friendly Chess Club, it was also another opportunity for students who did not want to compete, and who had in some cases never played before, to pop in and to try their hand at a friendly game on the chequered board, to watch some of our more seasoned players in action, and to enjoy the atmosphere; and to explore whether they would like to take up the game moving forward.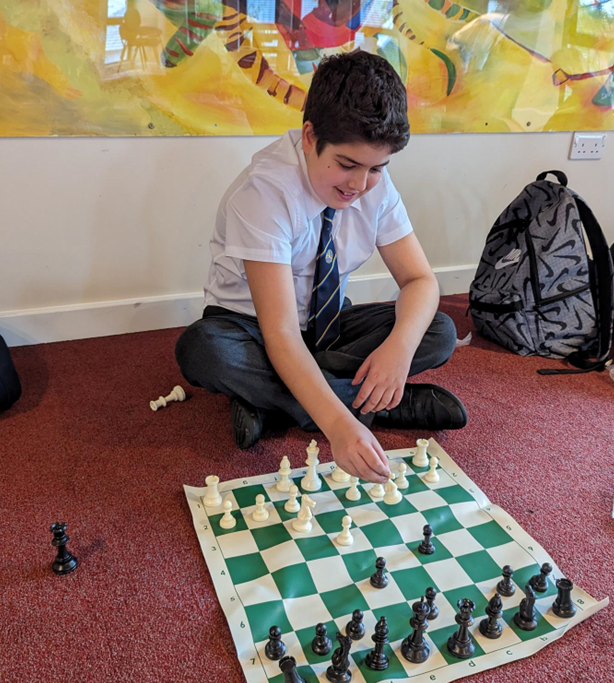 All are welcome at Chess Club, and who knows, the next Grand Master might just be in waiting!
And we cannot wait for 3rd November when UGS hosts the Qualifying round of the English School Chess Championship. Let's hope the new team propels us to even greater success than last year, and watch this space for updates!
With huge thanks to David, Ryan, James and Mrs Chadwick for organising this fantastic opportunity for our students.