year 12 enrichment programme boxing ahead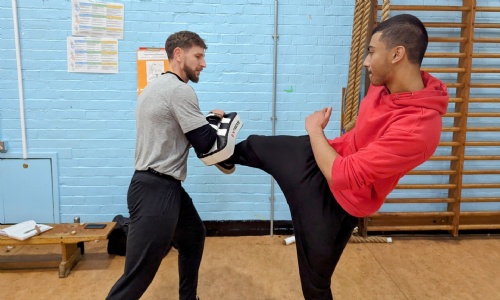 Muay Thai Kick Boxing just one of the elective enrichment opportunities available this year for Year 12
The Wednesday afternoon enrichment elective programme is part of our provision for Year 12 and is a vital opportunity for Sixth Form students to expand and enrich their academic studies and their personal and professional development.
Pictured above (R) and below is Year 12 Waqar participating in just one of the options available: Muay Thai Kick-Boxing, that is in its second year of availability here, and led by Mr Panter (also pictured above & below L).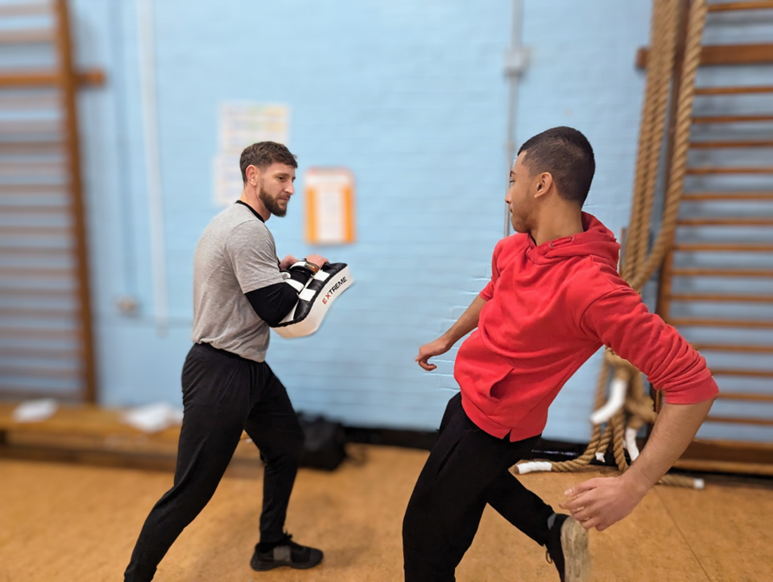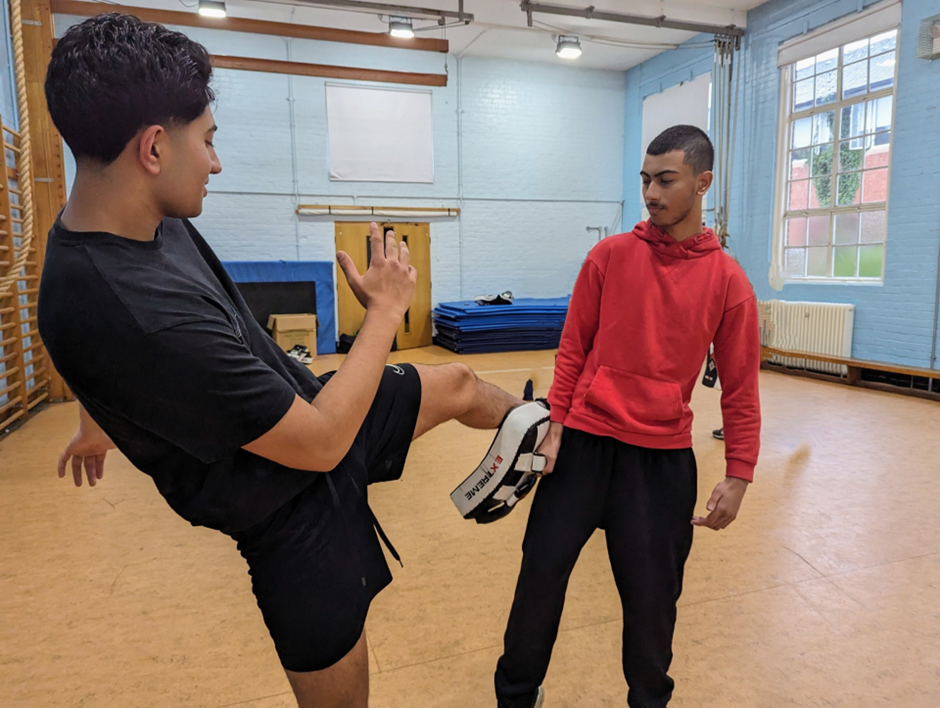 Waqar is new to the sport but really enjoying the opportunity to learn; Mr Panter is a seasoned kick-boxer of 15 years, who used to compete at both amateur and professional level, so it is great that he can pass on his expertise in the field.
The other electives available this year for Year 12 are:
First Aid

Italian Lessons

Electronics Scheme

Architectural Engineering and Design

Creative Drawing

Introduction to Criminology

Sewing for Medics

Student Support Mentoring

Perspectives Editorial team

Primary School Work Experience

Mock Trial

Well-being Wednesday

Acorn Theatre Company

Work Experience (Varied)

Football

Badminton

Rounders

Fitness Suite
Watch this space for updates on Year 12 progress in this wide arena of opportunities!