daisy's 27 27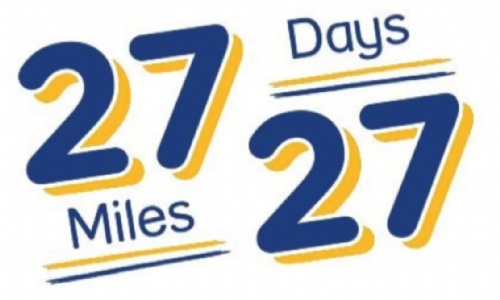 During March, Year 11 student, Daisy, will be participating in the 27 27 challenge to raise money for the charity Mind and, in so doing, she will be standing up for the 27% of students who report a mental health problem while at university. She started on March 1st and is set to run 27 miles in 27 days! Daisy did, in fact, confirm that, of yesterday (Friday 5th), she had already completed 7 miles of the challenge, and she was really enjoying it.
"I love running and find it's great for my mental health and letting lots of my emotions out. If, while doing what I love, I can help support other people's mental health, it would mean the world to me," says Daisy.
Daisy's target was to raise £127, but this figure has already been reached! In raising just £127, it enables 15 calls to the life-saving Infoline to be answered. Alternatively, such a sum can keep Side by Side open and safe for 6 hours, or it can be used recruit 90 people to campaign for change.
For more information, an opportunity to donate or to share the page, here is the link:
https://givepenny.com/daisynute_27_27