great biology bake off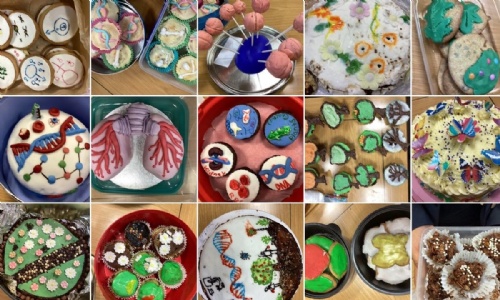 UGS proud to support Prevent Breast Cancer during Biology Week
Today at UGS Science teacher Mrs Walsh, pictured below with just two of her Year 13 assistants, Jamie and Finn, organised the Great Biology Bake Off to raise money for Prevent Breast Cancer and as part of our celebrations for Biology Week. The event is also in support of Breast Cancer Awareness month this October.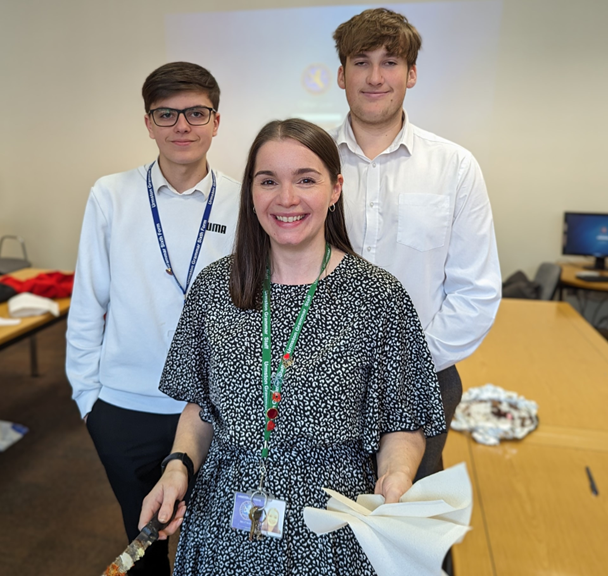 Students and staff were invited to get busy at home and bring in their baked contributions for the charity sale, and as you can see from our lead picture, they did us all proud, with a vast and impressive range of baked delights that would surely earn a coveted (Paul) Hollywood handshake!
At break, there was a queue of students and staff down the corridor, eager to support this great cause, and it was fantastic to see so many participating in this whole school community charity event.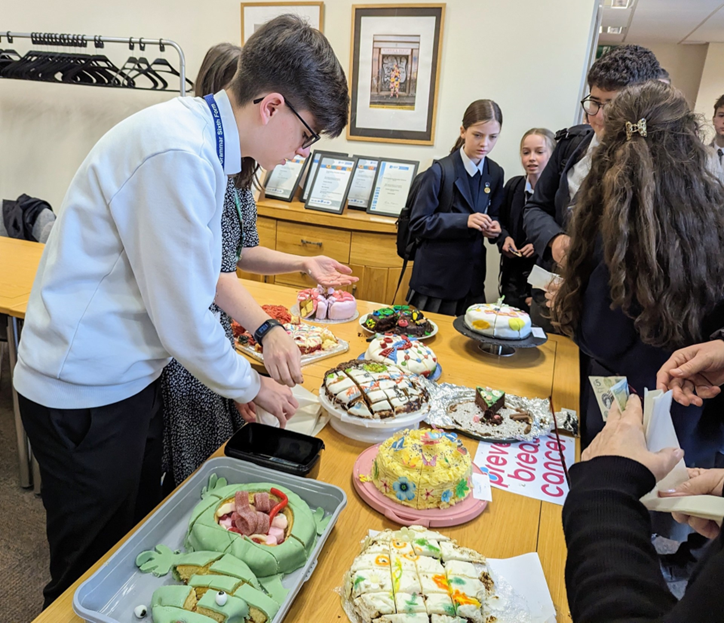 And there were even some truly impressive and inspired Science-themed bakes, as you can see below, and I can testify that they taste as good as they look!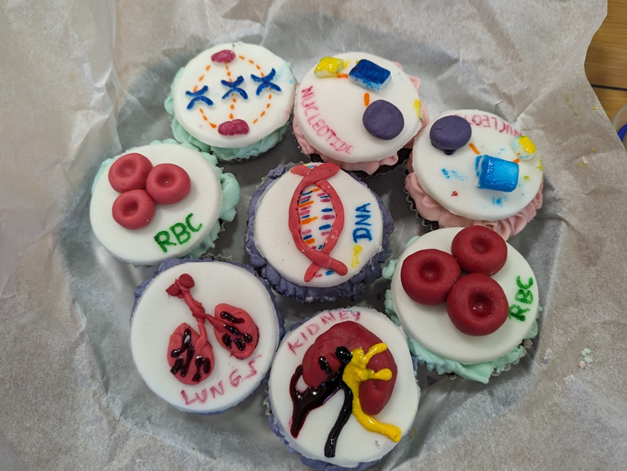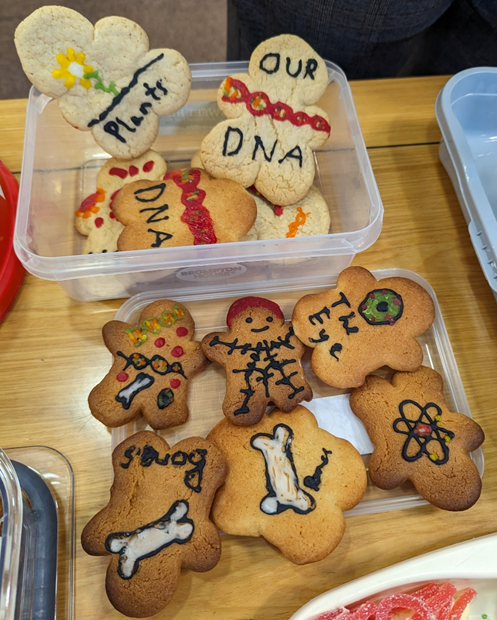 We are thrilled to share news that we were able to raise £149.75 for Prevent Breast Cancer, and to announce that the winners of the most outstanding bakes are:
1st place: Will 8M for his amazing, slightly gruesome, lung dissection cake
2nd place: Emma 7T for a brilliantly imaginative frog dissection cake
3rd place: Abigail 7M for a wonderful Mud Patch cake with lots of modelled animals
Well done all! And to everyone in school for supporting these wonderful initiatives, with huge thanks to Mrs Walsh and Sixth Form for their hard work in organising and leading them.