Year 7 at the the lakes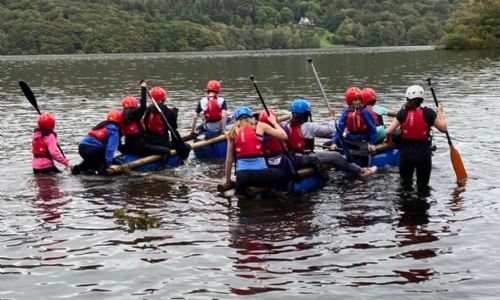 Excited for the start of Year 7 Lakeside Residential Trip - Part One!
Pictured are Year 7, who yesterday afternoon made a very swift start to their water-sport activities in the Lake District, after arriving for their three-day residential trip.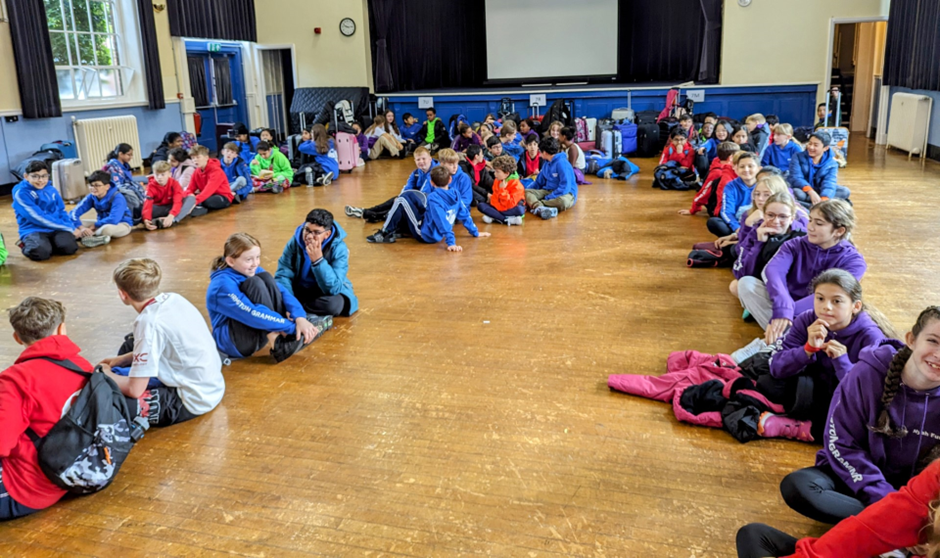 Half of the year group - 7U, 7R & 7M - are there until Wednesday, and 7S and 7T will spend Wednesday-Friday in residence.
The former are pictured above excitedly waiting to leave yesterday morning, and proudly wearing their Lakeside hoodies!
And as we can see, after enjoying lunch on arrival, Year 7 wasted no time in hitting the lake.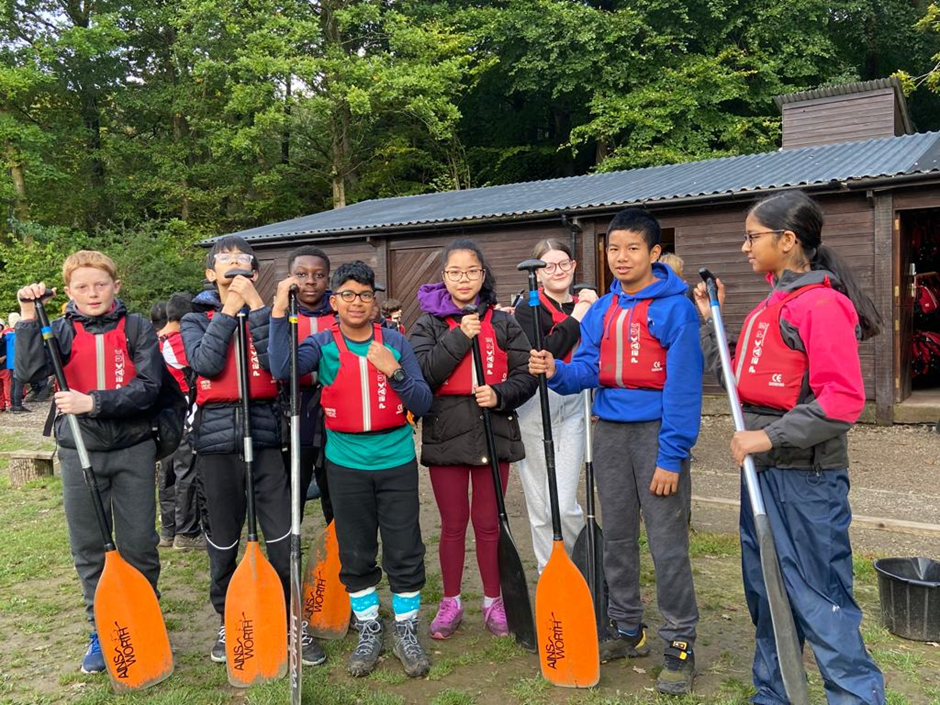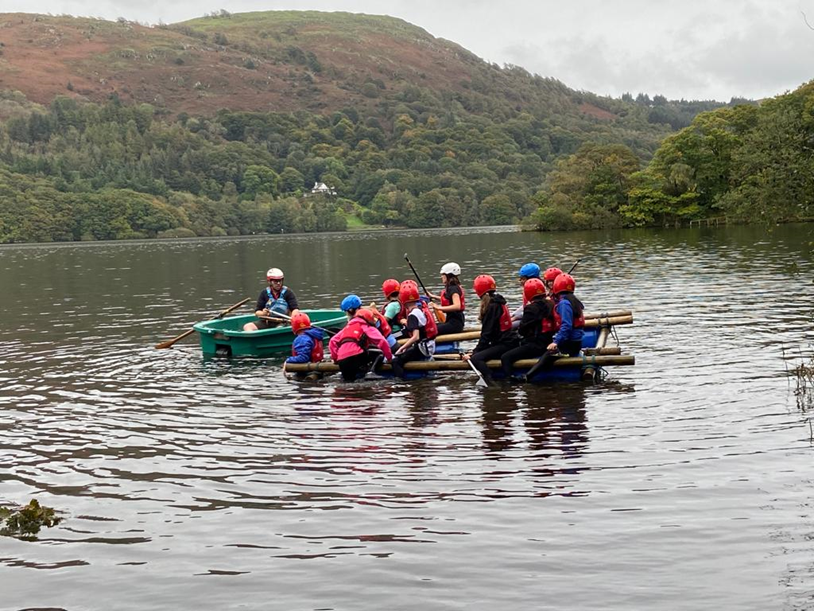 The residential trip is a much-loved and enjoyed tradition for new UGS Year 7s, and a great opportunity for the students to better get to know everyone else in Year 7 (and the staff), to spend lots of time on team outdoor and indoor activities, and to participate in pursuits that they may not have tried before. And to enjoy the beautiful surroundings of the Lakes while having fun.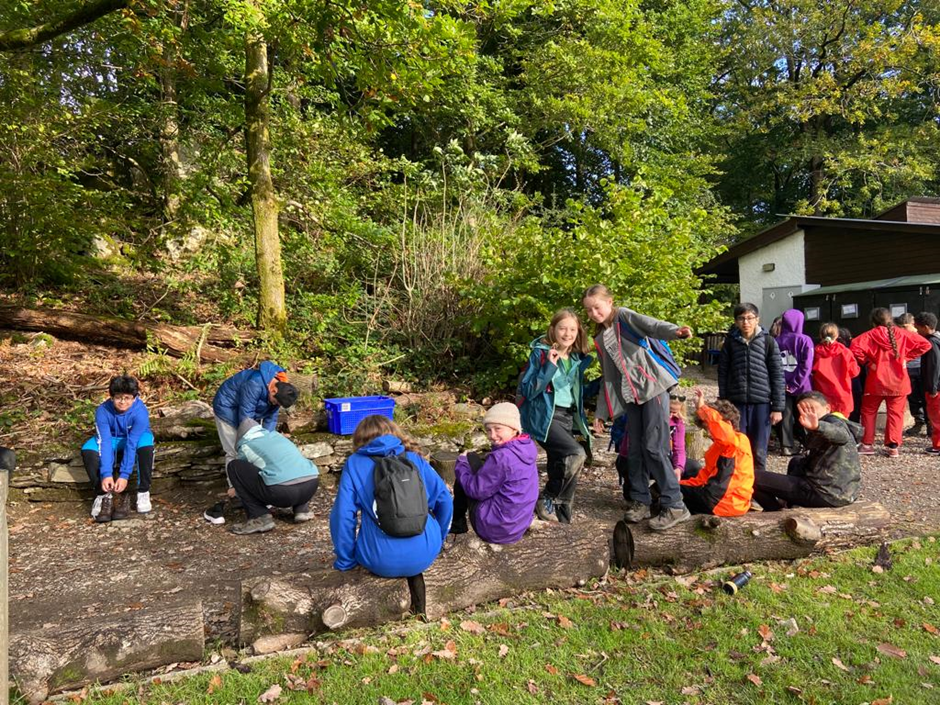 Before leaving yesterday morning, some of our Year 7s shared what about the trip they were most looking forward to:
Kathryn 7U: "The things I am most looking forward to are: canoeing, raft building, archery, seeing the lake, the coach trip there, and seeing all the rooms!"

Aline 7U: "I am really looking forward to the view at Lakeside, canoeing, paddle-boarding, all the other activities, and the lake!"

Abigail 7M: "I'm looking forward to the water activities the most as I have never done anything like it before"

Abdelrahman 7R: "I'm looking forward to getting to know about all the activities and participating in them"

Beth 7R: "I'm looking forward to the evenings because my older sister told me it's really fun at Lakeside at night!"

Muhammad 7R: "I'm looking forward to doing all the activities with my friends"

Rotkang 7M: "I'm most excited about making new friends!"

Kingsley 7U: "I'm really looking forward to the coach trip there, all the activities, the food, spending time outside and going in the lake!"

Medeea 7R: "I'm really looking forward to seeing the dorms and finding out who is with me!"
As you can see from all the photos above & below (tucking into a hearty breakfast this morning!), the students are getting to enjoy everything they hoped for and more from this fabulous trip.
Watch this space for updates and huge thanks to all the staff accompanying and supporting our Year 7s on this great opportunity!