celebrating this week's house champions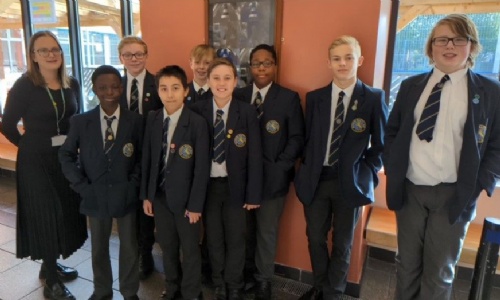 So proud of our top House Achievers & more this week in school
We are thrilled to celebrate the students who have been awarded the highest number of house points in their year groups over the last week.
Pictured above L-R with House Leader Mrs Chadwick, with examples of just some of the achievements for which they have been commended, are: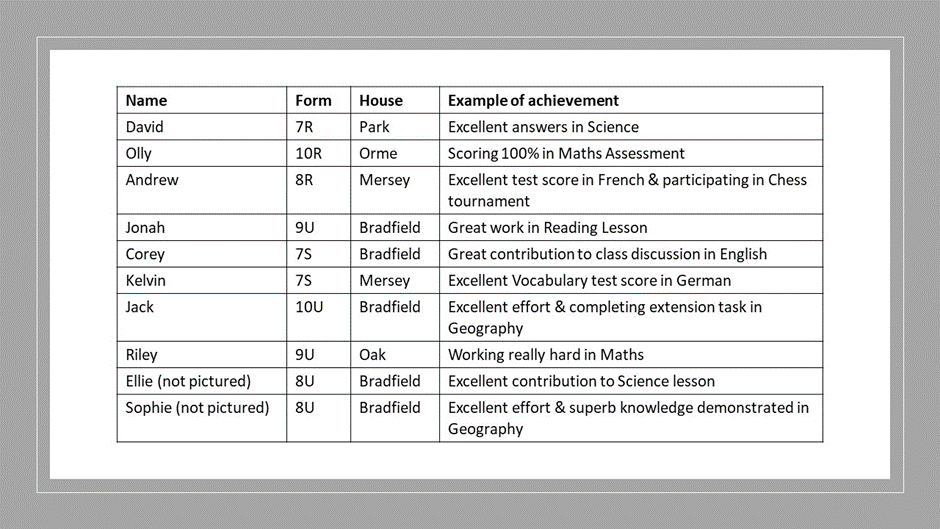 Well done all on these great achievements and watch this space for updates next week!
Also in school this week (please also see separate reports on some of the Extra-Curricular clubs that have taken place this week and on Thursday's Black History Month Event):
Year 10 Information Evening: an opportunity for parents and carers to attend a presentation from our Leadership Team, Year 10 Pastoral Leader Mr Gough, and Head of Careers Mrs Kinder, on our provision for students as they enter KS4 and beyond, and invaluable guidance for parents and carers on supporting students as they embark on their GCSE courses of study, and on planning for KS5 options.
Year 8 Learning to Learn Evening
Macmillan Coffee morning: Staff House charity event to raise money for this worthy cause
Year 11 Careers Interviews
Year 10 Introduction to Bronze Duke of Edinburgh Award
European Day of Languages (today): a chance for staff and students to celebrate and enjoy all the languages that they speak!