science club & more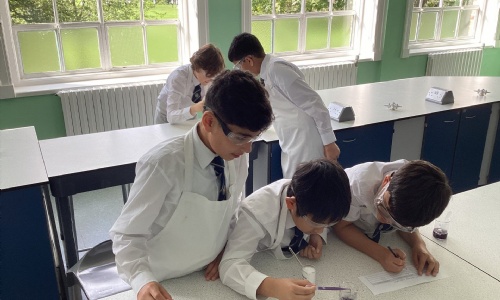 Excited to launch our new Extra-Curricular timetable!
We have been thrilled to share our brand new extra-curricular timetable for this term, and pictured above and below are Year 7 enjoying this Monday's lunchtime Science club led by Mrs Walsh.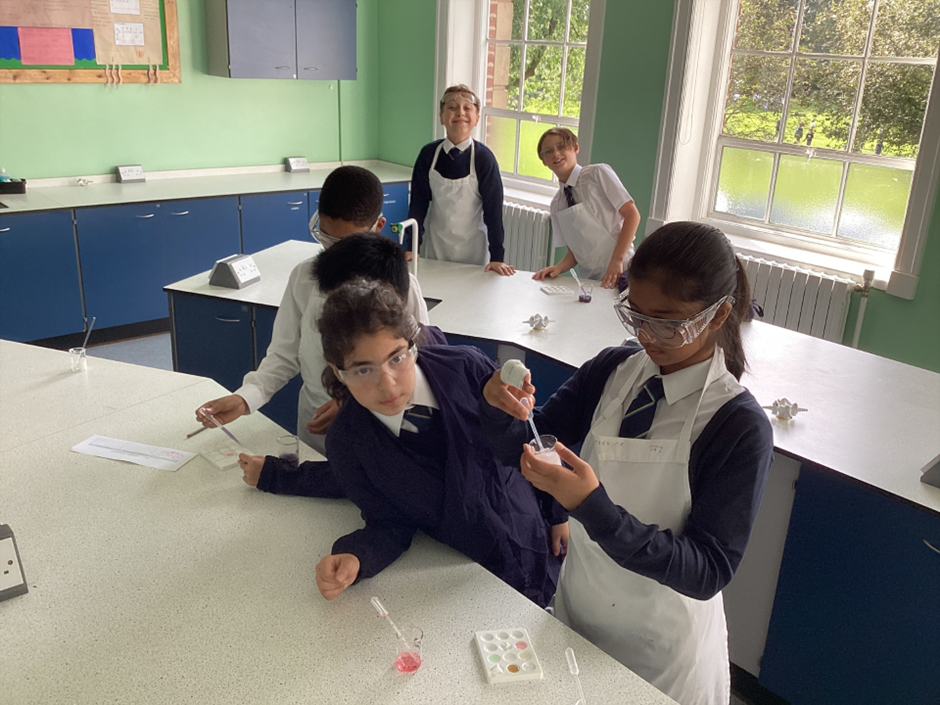 Last week was spent engineering and building bridges, and this week the students enjoyed making their own indicators from red cabbage, and using it to test various household substances to determine if they were acids or alkalis!
Fabulous participation from Year 7 and we can't wait to see what they'll investigate next week!
Also during today's lunchbreak:
Books and Biscuits Reading Club (pictured below): a chance for the students to share recommendations, chat about what they've been reading, and, as the name suggests, enjoy a biscuit or two!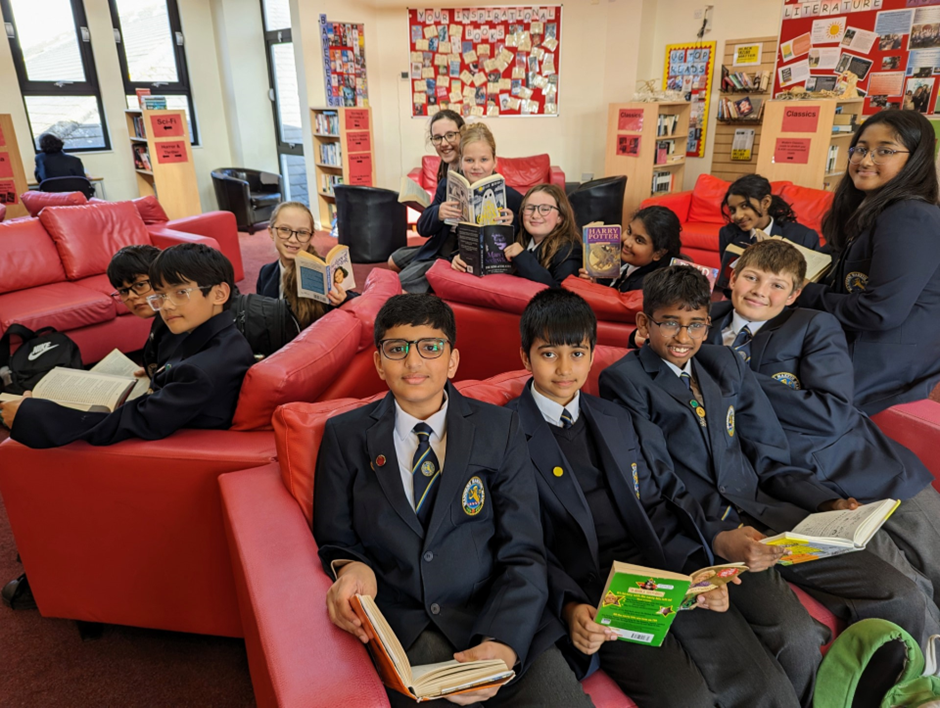 Second Language Club: a chance for students to enjoy learning and exploring additional languages
Also coming up this week: Performing Arts, Choir & Music Clubs, Perspectives School Magazine, Pride Club, Minecraft Club, Chess Club and Fun Fridays!
Watch this space for updates!