Sebastian hits the leaderboard again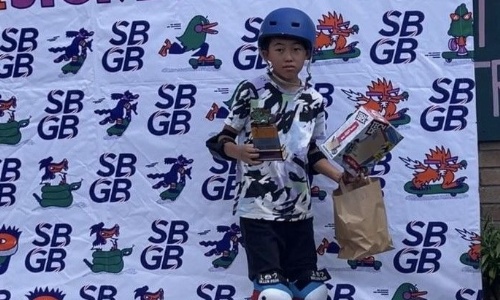 Year 7 Sebastian's success in Skateboard competition over the weekend
We're really proud and excited to share more news about Year 7 Sebastian's success in a national Skateboarding competition over the weekend.
With other contenders, he headed to Cardiff for the Skateboard GB Survival of the Sickest event - the fifth one to be held so far - where in the U12 category, against fierce competition, he took 3rd place on the Podium.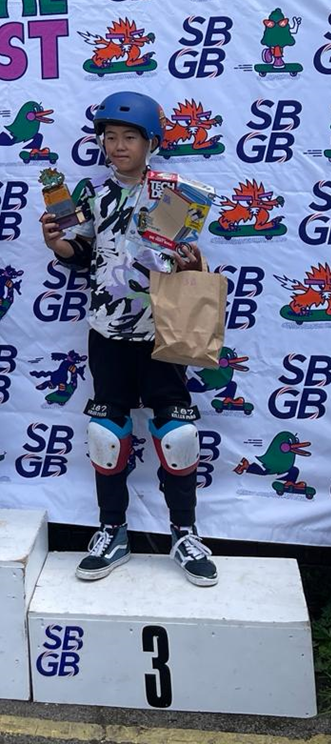 As Skateboard GB reports, events like Survival of the Sickest emphasise "fun and progression" and "are a great opportunity for young skateboarders who want an introduction to competition".
There are 2 categories , one for U16 and one for U12, and Sebastian competes in the latter. This uses a Jam Format in the Street Category; the Park category is available to the older age group, and it is a different style of skate that takes place in a hollowed-out course.
The contenders are judged on how well they use the skate-park, and on doing different tricks; the level of difficulty of each trick; and whether they're able to land a trick. If they fall off the board, they are deducted points!
Skateboard GB is keen to harness the talents of young people like Sebastian as the organisation plays a key role in selecting and training the British Skateboarding Team for the Olympic Games, the next of which will of course be held in Summer 2024; and the next Survival of the Sickest event will be in Darlington at the end of October.
Well done Sebastian, good luck in Darlington, and watch this space for updates on his next move!