year 7 Sebastian ramps up success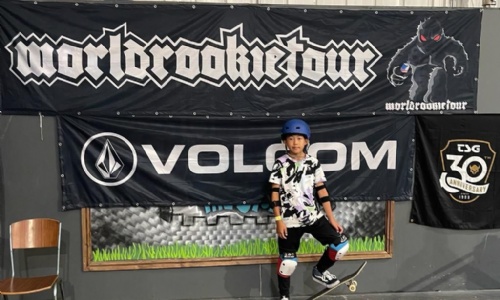 Celebrating Sebastian's success in Skateboarding Competition!
We're really proud of Year 7 Sebastian and are delighted to share news of his success over the weekend in the World Rookie Tour skateboarding competition, at which in an amazing achievement, against fierce competition, he finished third.
Sebastian got his first skateboard when he was 7 and has not looked back since. It started out as a hobby, but Sebastian soon developed his skills and is now so talented in the sport that he competes in national competitions like the above in the "Street" category (the other is "Park").
He practises 3 times a week and his commitment is clearly paying off!
Skateboarding was rightly designated an Olympic Sport in 2021, and Skateboard GB are keen to foster the interest of young people like Sebastian in pursuing it, and to support their progress and the development of their skills.
Sebastian will be competing in their next U18 event: "Survival of the Sickest" that will take place in Cardiff later this month, and then again at the end of October in Darlington.
We wish him the very best of luck and can't wait to hear about how he gets on!