arees & kelvin: first house reading champions of the term!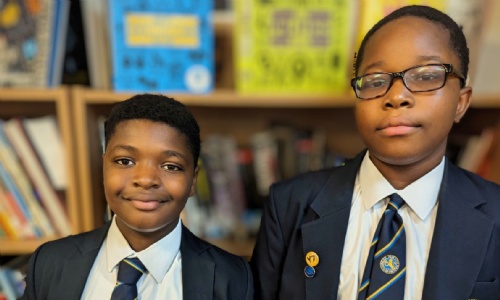 So proud of Year 7s Arees & Kelvin, who with Asfer, tell us about starting at UGS
Year 7s Arees and Kelvin have made a fantastic start to life at UG, and we're delighted to share that they are the first House Reading Champions of the term from across the whole school community, having already borrowed and read an amazing 10 books each, and completed their first Library House Reward cards!
Both are already frequent visitors to our Library and have taken full advantage of our e-Reading platform, with a number of titles lined up and waiting to be read as they embark on completing their next Reward card, and earning more points for their respective houses Orme and Mersey.
Arees and Kelvin have particularly enjoyed discovering the Naruto Manga series in the LRC, and are ploughing through that, but are looking forward to sampling books by authors that they have not read before as part of the New Beginnings House Reading Challenge.
And as they are keen to tell us, both have really enjoyed their start to school and exploring all its opportunities and facilities, and here Arees shares his highlights so far:
This school is so amazing! I've met lots of fun teachers who teach subjects in a way that makes you feel more enthusiastic, and to want to do more in the lessons.

Mathematics is my favourite subject: in primary school this was really just because it was the easiest. Now here at Urmston Grammar it is not because it's easy, it is because it is fun and engaging, and it's the teachers in the lessons who make it like this!
And another of our new Year 7s Asfer (pictured below), who is very close to completing his first reading challenge, reflects on his highlights so far: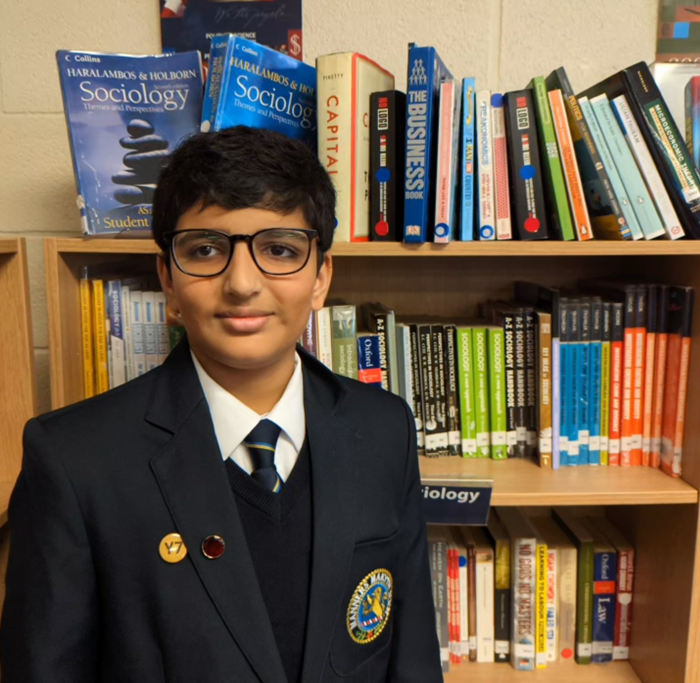 One of the best parts of UGS is definitely the teachers. They are always there to support me along the way. They make the lessons lively and enjoyable, and I am very grateful to have such compassionate and wonderful teachers this year. And now, I am a frequent visitor to the LRC, where I engross myself in the wide selection range.

In addition to this, I have definitely enjoyed earning house points - it adds a sense of competition to the air. Already having enjoyed a similar system in primary school, I am delighted to see even more of it here. I have already made a bunch of friends, and I can spend time with them in breaks. Furthermore, I am already enroled in Tuesday volleyball club in the gym - for volleyball is one of my favourite sports. I am very much looking forward to the Science Club on Monday, and I am thinking of joining a Maths one too!

Needless to say, I am looking forward to what else will happen this year!
Well done all, and we look forward to sharing updates throughout the coming term!