library launch for year 7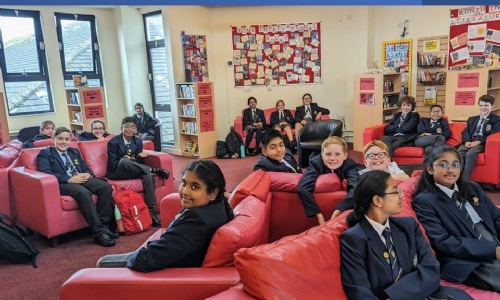 Our new Year 7s are introduced to the Reading Facilities!
It has been great to see so many our new Year 7s already taking the opportunity to visit and use our Library and Study facilities, and this week they have been officially inducted into how to access all of the spaces and reading and study resources available to them (and, of course, to all year groups).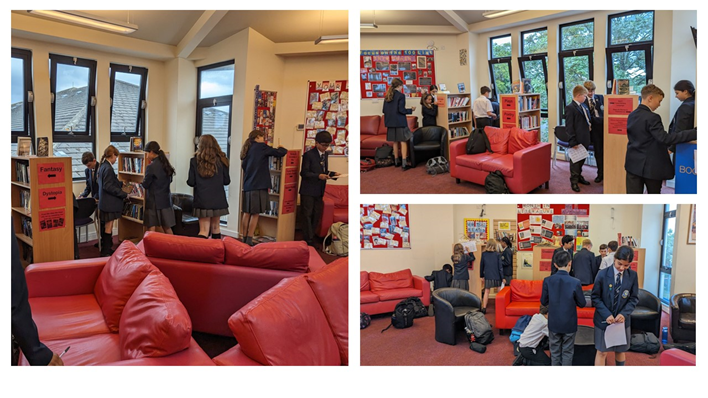 Pictured in our Reading Room in the lead picture is 7S, with 7M below, participating in Reading Bingo, an activity designed to familiarise students with the layout of the facility, and the extensive range of titles and reading recommendations on offer.
Many of the students are already keen readers, and we look forward to progressing their reading journey throughout their time at UGS, with our Literacy programme, initiatives and challenges, that all focus on extending their breadth of understanding and appreciation of a variety of authors, titles, and genres.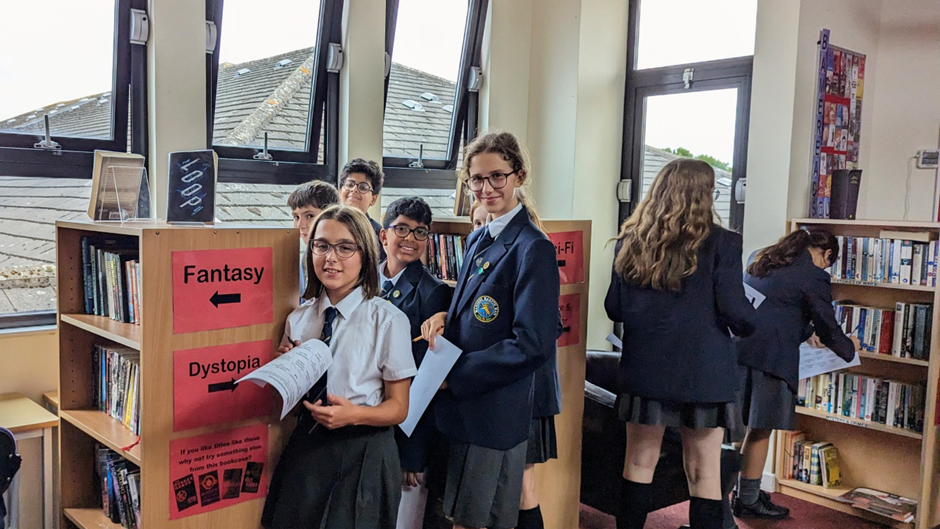 To that end Year 7 have also this week been equipped with the information needed on how to borrow resources and literature from our e-book platform, and how to access our Reading Cloud system, a vital resource for recommendations for further reading.
Additionally, we shared lots of information about our exciting forthcoming House Literacy events, starting with next week's hugely popular Roald Dahl Day quiz, and the re-launch of Tuesday lunchtime Books and Biscuits Club!
The students have also been familiarised with how and when to access the LRC for reading and learning during any free time and non-timetabled sessions throughout the day, and after school until 4.20pm for supervised study and homework, a great opportunity to complete work in a focused environment.
We look forward to seeing Year 7 continuing to enjoy the facilities and participating in our Literacy events over the coming year!