summer reading champions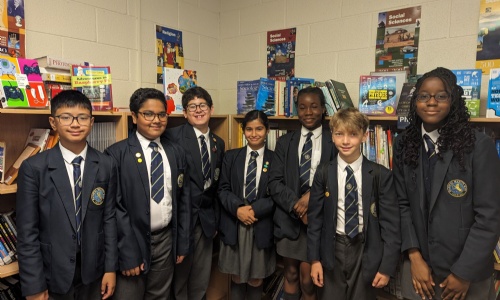 Celebrating our Library House Reading Champions & Book Fair Success!
Following the launch of our exciting new e-book platform, we organised a House e-reading challenge, for which students were invited to explore the many e-books now available and to compete for their Houses to borrow and read the highest number of titles.
It was great to see so many students (and staff) taking the opportunity to delve into the new reading possibilities opened up by our platform, but we are thrilled to report that our overall champions are Year 7 Goree and Year 8 Diane! They have enjoyed browsing the expansive range of e-titles available, borrowing and reading books from authors including JRR Tolkein, Malorie Blackman, Anthony Horowitz, Neil Gaiman and Jacqueline Wilson.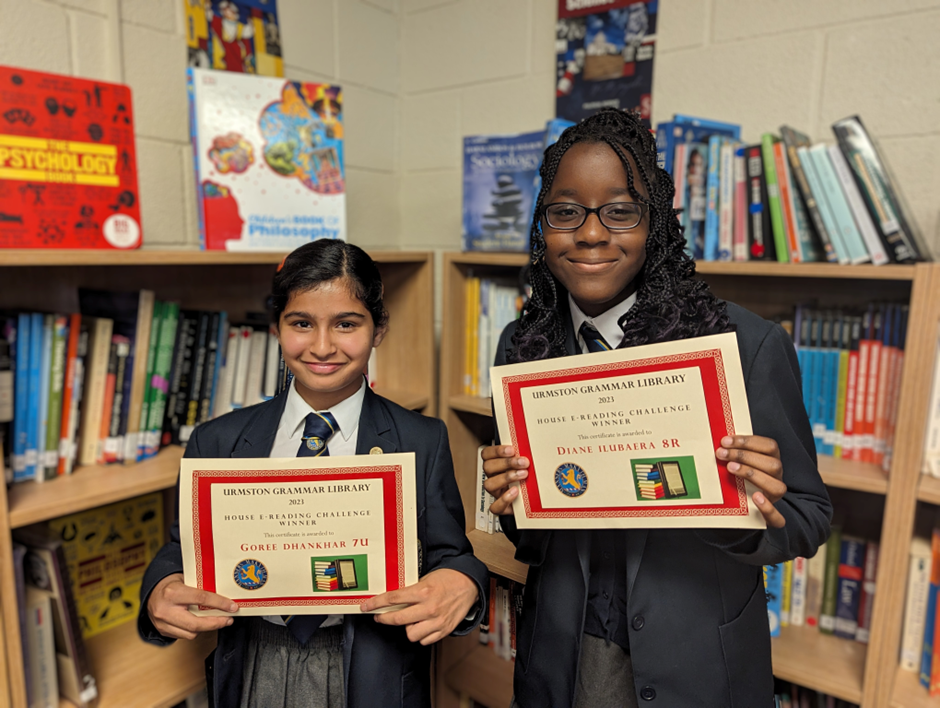 And as another term (and year) draws to a close, we took the opportunity to celebrate our House Reading champions, who have read the greatest number of Library books this Summer Half-Term:
Faiyed, Arkar, Thomas, Mabel & Rory. Faiyed & Arkar are huge fans of our Graphic novels range, Mabel & Thomas read a whole multitude of genres, while Rory has been enjoying our new selection of football titles, both fictional and the profiles of teams and players.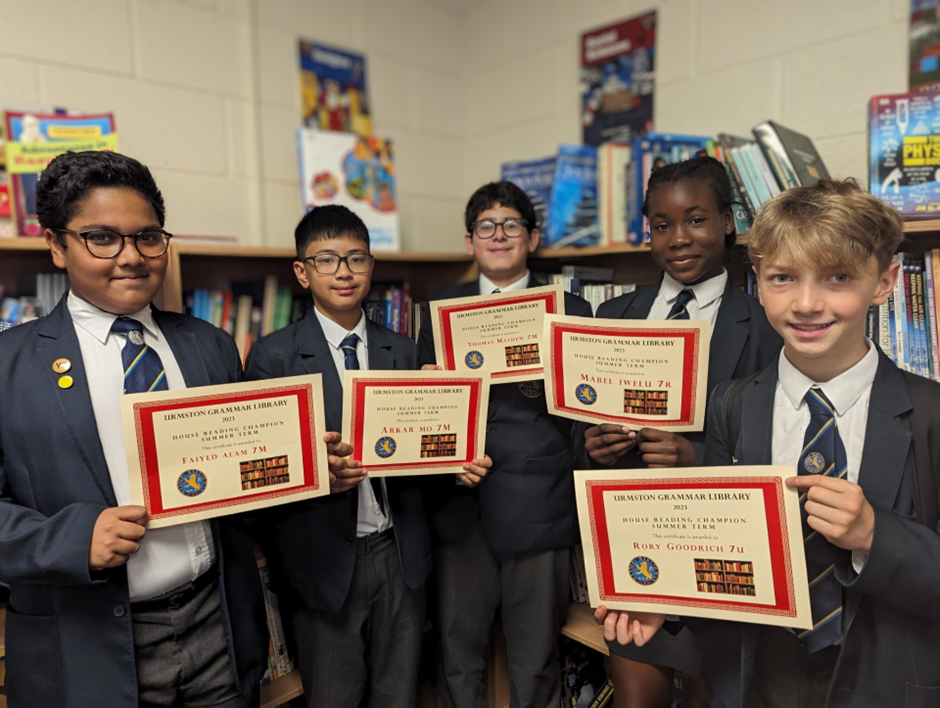 Well done all!
And a final piece of Library News to celebrate: as a result of our Book Fair on site in school over the last couple of weeks, to which we were also excited to welcome prospective UGS students and parents and our new Year 7s, we earned over £400 worth of free new books for school from Scholastic, and we cannot wait to choose them for our students to enjoy in September! With huge thanks to all the students and parents who supported the Book Fair, and we hope that you enjoy reading your purchases over the summer!