medals for year 7 karate champ!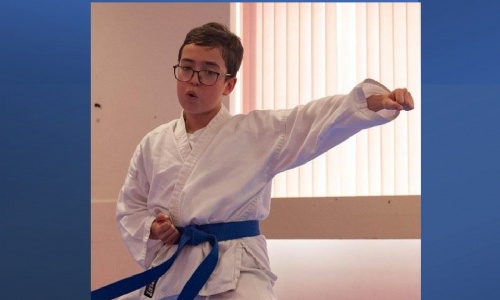 Blue Belt Leonardo's 3 medal weekend of success!
Year 7 Leonardo, who took up Karate 3 years ago is already a Blue belt, and he competed this weekend for only the second time, where he enjoyed phenomenal success, resulting in an amazing haul of 3 medals!
He won Silver in Kata Mixed against 6 other competitors - in fact he was actually tied for First place in this event, but the judge's scrutiny required to untie the winners signified that Leonardo narrowly missed out on Gold in this instance.
Leonardo then won a Bronze medal for Kata Males; however, in summing up the Judges issued praise and observed that but for a small mistake he would have taken Gold!
And last but not least, he won Bronze in the Kumite event!
An amazing achievement, well done Leonardo, and we can't wait to hear about future competitions!