brainstorming with year 12 psychologists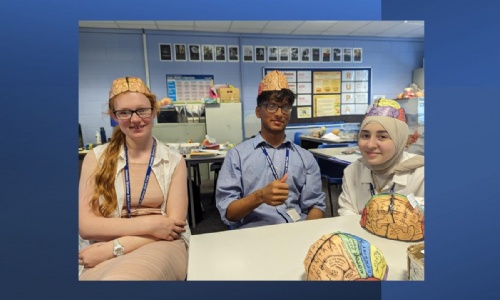 Year 12 Psychology Students explore brain function
Psychology has long been a highly subscribed, popular A level option at Urmston Grammar, with many students going on to pursue it at degree level (both undergraduate and postgraduate) at Russell Group Universities such as Manchester, York, Liverpool, Leeds and Sheffield. And as an accredited Science subject, the study of Psychology here at A Level has facilitated a significant number of our students securing places on degrees in Medicine and Dentistry.
In their Psychology studies this week Year 12 engaged in sessions with The Brain Hat (pictured below) which is a renowned and widely distributed educational tool, utilised not only by Psychology students, but by Neuroscientists, and even a brain imaging company.
Head of Psychology Mrs Dooley explains the importance to learning of the Brain Hat: "It serves as a visual aid to help students grasp the concept of brain localization: specific functions are localised in certain areas of the brain, for example Broca's and Wernicke's areas which are in the left hemisphere and are responsible for language processing. Additionally, it highlights the lateralisation of the brain, with the right hemisphere typically dominant in visuospatial tasks like drawing and facial recognition. By wearing the Brain Hat, students can better visualise and understand these complex concepts, facilitating their learning and comprehension of the brain's structure and specialised functions".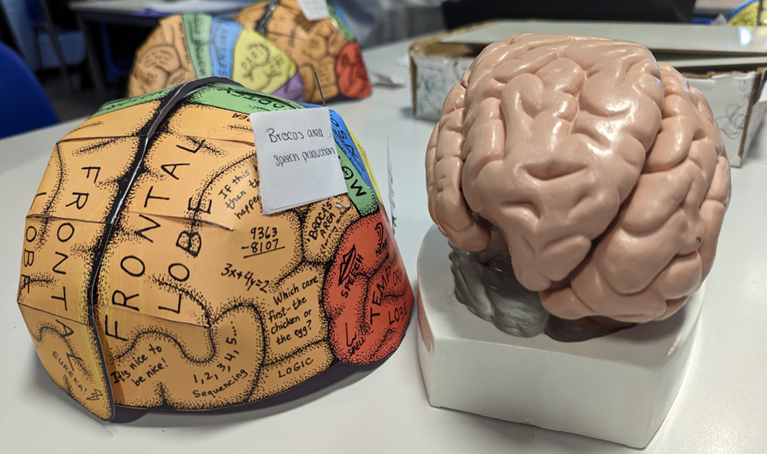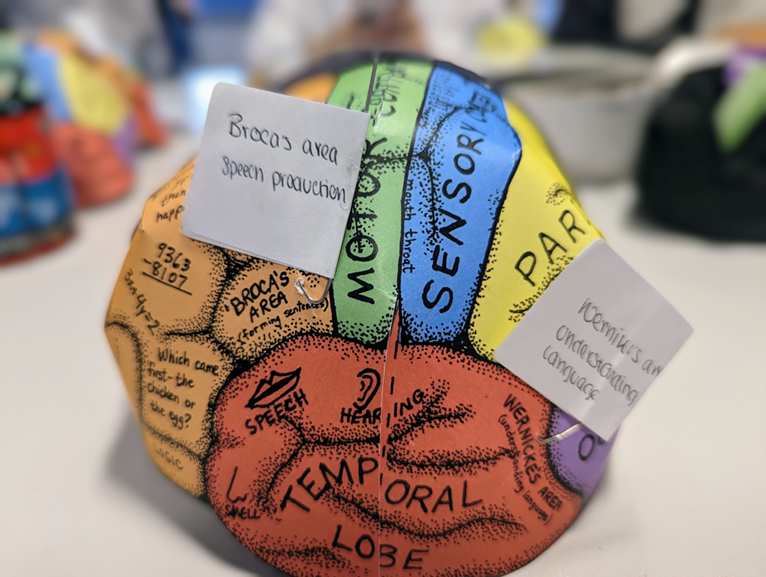 These invaluable sessions are integral to the course and provide a sound foundation for progression to the next phase of A Level study in the subject in Year 13.