UGS future clinicians organise community health & well-being fair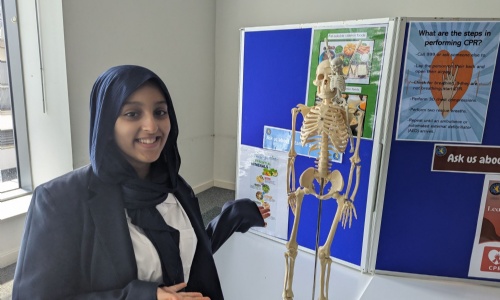 Our aspiring Medical and Dentistry students on UGS Future Clinician's Initiative & Event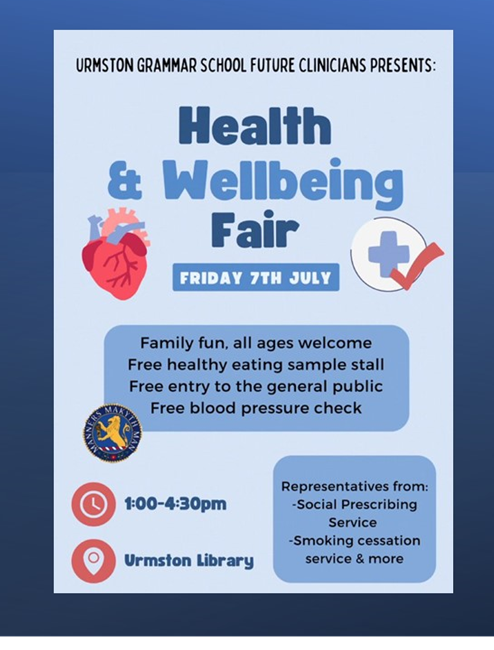 Year 10 Future Clinician Laiba (lead picture) tells us about the initiative and today's Health & Wellbeing Fair at Urmston Library, that the Young Clinician's organised for the general public and community, supported today by our Head Mrs Wall, Year 10 Pastoral Leader Miss Smith, and visiting medical and clinical representatives.
Future Clinician's is a programme that was brought to us by Dr Richards and by one of our parents, who is a GP. Once we heard about it, we signed up immediately, and we meet every Wednesday lunchtime. At the moment 25 students are involved.
The first event we organised was Sponge the Teacher, which was to raise funds for today's project: the Health and Well-Being Fair at Urmston Library.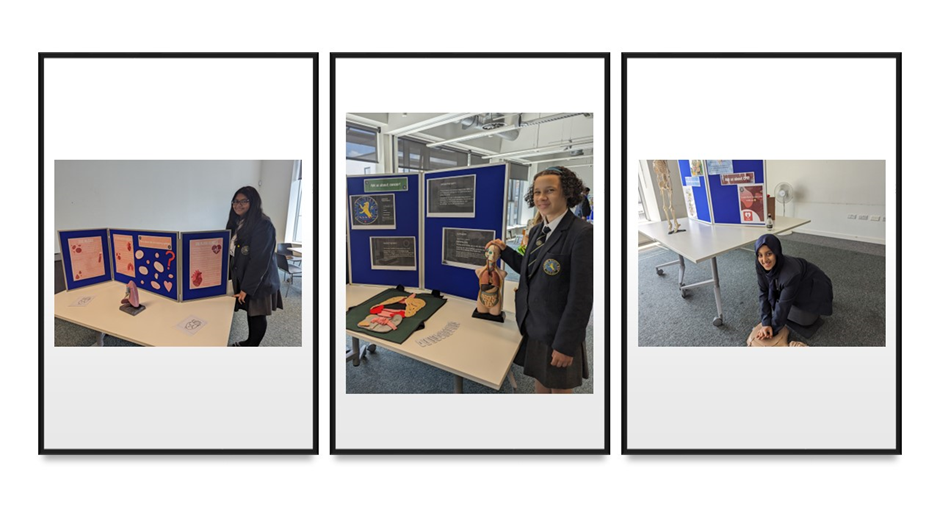 We invited families and members of the public to have a fun well-being experience including healthy eating advice and samples, and free blood pressure checks.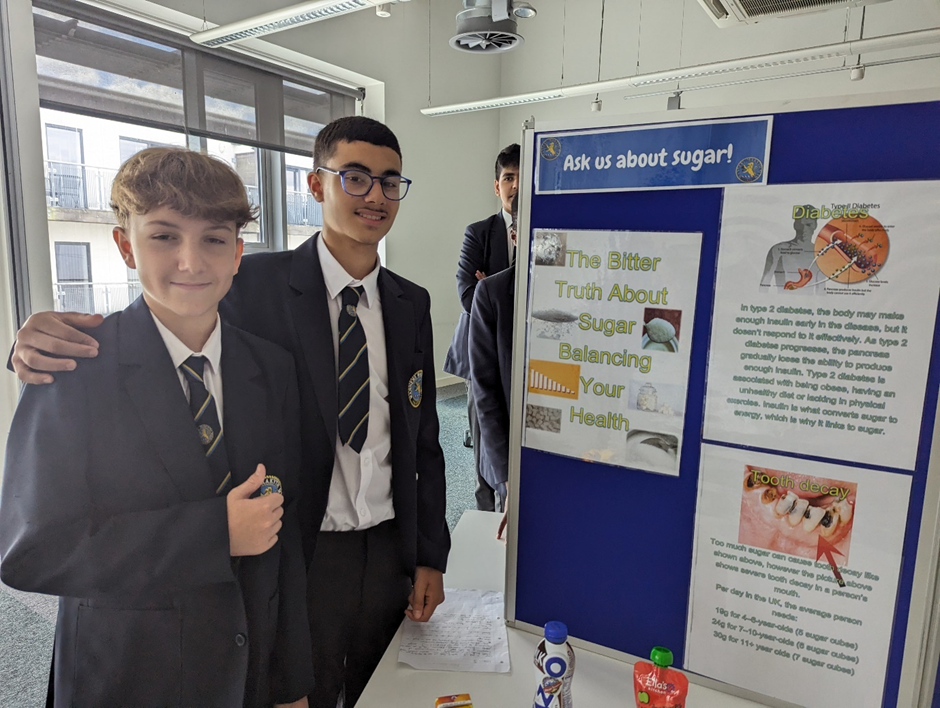 And we asked representatives from the Social Prescribing Service and Smoking Cessation Service to get involved and to support our event by attending to advise our visitors.
For a lot of us our plan in the future is to go into the Medical/Dentistry field, and Future Clinician's will help us as we can use it in our personal statements for University applications. It will be something that Universities will see and value as something to set us apart from other candidates vying for the same position.
Report by Laiba 10T
With huge thanks to the visiting representatives and to UGS staff for supporting our students.