athletics medal for year 7 Garcia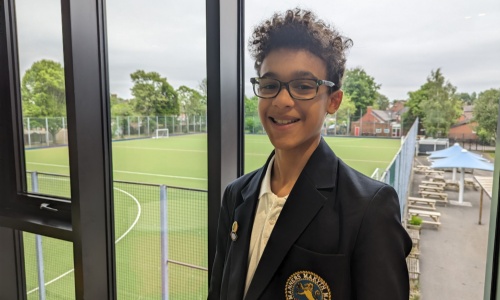 Garcia's new Personal Best & triumph in High Jump & 75m!
Year 7 Garcia, who is a member of Trafford Athletics Club, competed in the Bank Holiday Medal Meeting at Trafford, against in excess of 400 athletes from across the UK.
In what was a weekend of success for the Club, we are thrilled to report that Garcia not only achieved a new personal best of 1.26m in the High Jump event, but secured third position earning him a Bronze medal!
However, he also smashed it in the 75 metre sprint, securing second place with a phenomenal time of 11.04s!
These are amazing achievements, well done Garcia & we look forward to sharing updates on his future progress!