Ug goes the extra mile for charity, the hummingbird project & more!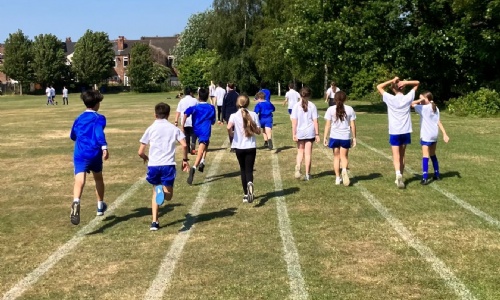 In a busy first week back our students ran for charity, enjoyed reporting success & participated in the Hummingbird Project!
House Charity Childhood Mile Day
On Friday House leader Mr Tabor organised a special House Event: NSPCC Childhood Day Mile, where students and teachers ran, walked, danced, hopped, skipped and crawled (see spinner picture) as many miles as possible on the Front Field in order to raise money for the charity, both in their PE lessons and during the lunch-break.
Based on the data we estimate that in a phenomenal achievement the students and staff covered over 500 miles between them for this worthy cause!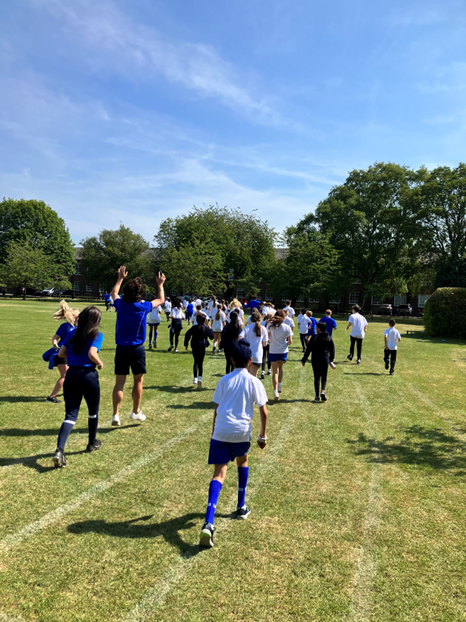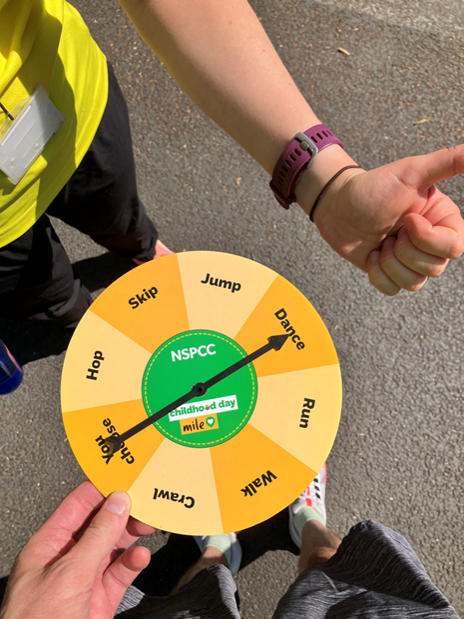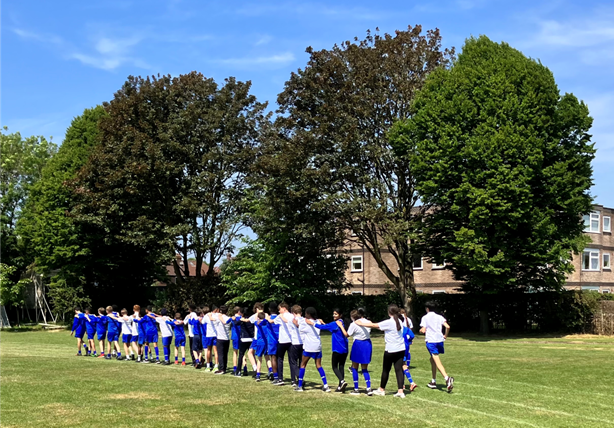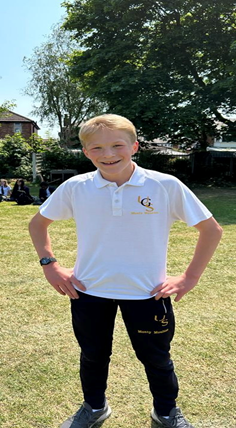 And a special mention to Year 8 students Monty Moulton (pictured left) and Joe Cowles, who ran a lot of laps during their PE Lesson and then came back at lunch to run even more, covering over 6 miles each!
It was great to see so many students participating for such a good cause and embracing our whole school community spirit. Well done all and huge thanks to the many staff who gave their time and support to this fantastic event!
And if you would like to help us to raise even more for the NSPCC, please scan the QR code below to donate! Thank you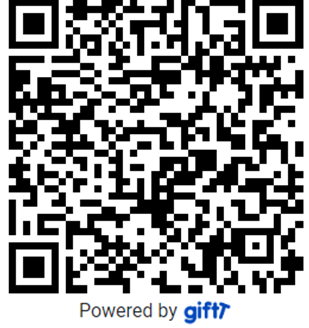 Success for Perspectives School Magazine!
Our Perspectives school magazine team received some amazing news this week - they have been short-listed for the Shine School Media Awards and are invited to the winner's ceremony at the start of July at Stationer's Hall in London. We wish them the very best of luck and cannot wait to hear the outcome!
Also, huge congratulations to both our cricket teams (please see separate article for more details), and our Year 8 rugby enthusiasts, who were supported by our PE department and got through to the Trafford Final – only narrowly missing out by one try. An amazing accomplishment as traditionally we haven't competed at rugby!
Year 7 Hummingbird Project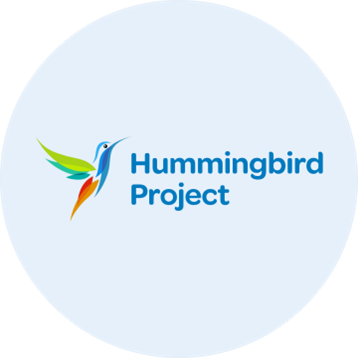 Urmston Grammar was selected to take part in a Positive Psychology project being run by the charity, Medequip4kids.
The project will take place in school during sessions over 6 weeks and will focus on happiness, resilience, character strengths, growth mind-set, hope, and gratitude and mindfulness.
Research shows that 3 people in the average classroom will experience a mental health problem by the age of 16, and with the growing concerns nationally about the mental health of our young people, Urmston Grammar is keen to offer this opportunity to our students.
Pride Month
To celebrate Pride Month the range of titles available in our Library are on display for the duration of June, with students invited to browse the resources and also encouraged to make recommendations on how we might build on the selection.
Launch of National Writing Day House Literacy competition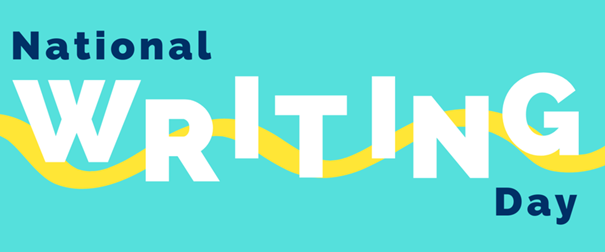 To celebrate the forthcoming National Writing Day on 21st June, we are asking students to submit a creative or reflective piece on any subject of their choice, and we look forward to reading the entries!
And finally in our Drama department the cast for the 2024 school production of Guys and Dolls has been selected following auditions, and rehearsals started on Thursday!