Geography field trip - a year 10 perspective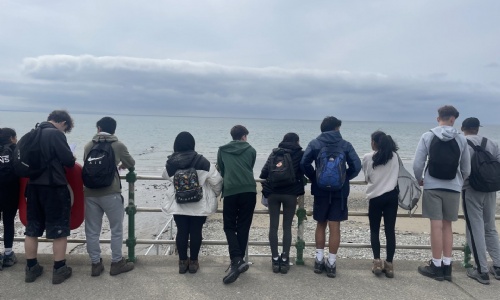 Important and Fun: Thomas on the GCSE Geography Residential Field Trip
For the Geography GSCE course, one of the main requirements before the exams in the summer of 2024 is a fieldwork experience, to be answered on the test paper in a year's time. As a result, you may have noticed that all the Year 10 Geography students, including me, were not inside school this week.
That is because for our fieldwork we were off to the North of Wales. This is a region that we have already studied, focusing on Criccieth and the Afon Conwy, making this area the obvious choice for a 3-day long trip to teach us the methods that we will need for a good GSCE score next year.
This is an overview of our journey
After a few hours on the coach, we arrived at Betws-y-Coed, but we weren't there for long because after a quick lesson we were straight off to Llandudno for some surveying. After some instructions, we were let off in groups to ask people their opinions of the area, and how safe that they thought it was.
We surveyed in 2 regions, Tudno 1 and Tudno 3, as well as conducting an environmental analysis for both. When we returned, we relaxed with a curry prepared by the brilliant chefs who cooked fantastic food for us all week. Afterwards, we collected the data - finding that the people of Llandudno are generally nice, even when confronted with the prospect of a survey; and that most thought that it was a nice place to live overall.
Then it was free time for the rest of the evening, with some enjoying the games room, and others watching that night's Champions League match.
The 2nd day of the trip arrived after a long rest some refer to as sleep. After a lovely breakfast and getting an early glimpse of who was and wasn't tired already, we were straight on the coach for an hour, off to Criccieth, a large town on the coast.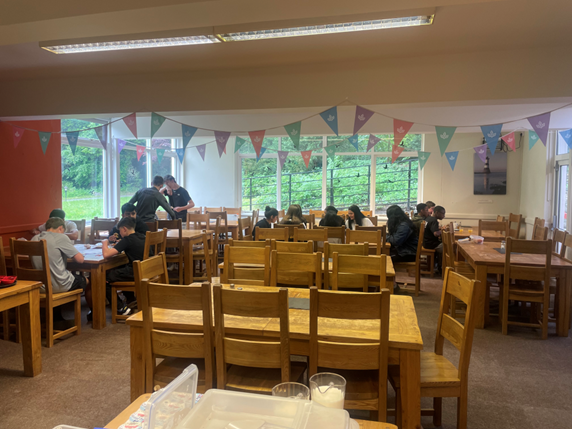 T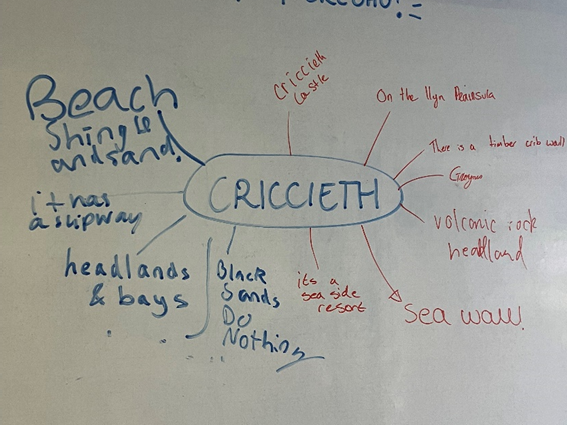 That day, 2 activities sandwiched the lunch session; these tasks included an attempt at beach profiling, and an overview and rating of the sea defences in the area using a bipolar scale.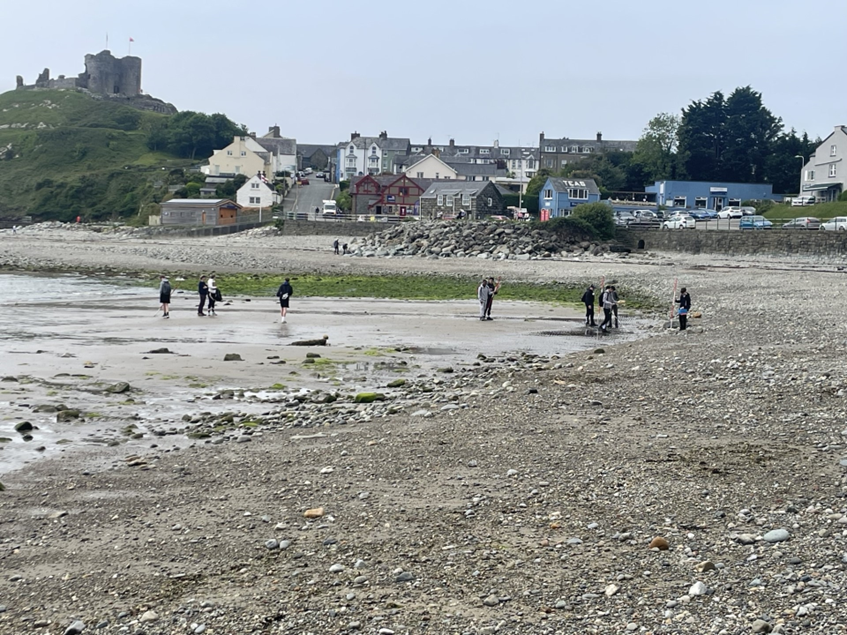 The beach profiling involved accurately measuring two sides of a breakwater, using ranging poles and tape measures in order to find the different profiles and gradients both had. This also involved the measurement of the rocks, to see how they changed further up the beach – both in roundness and size.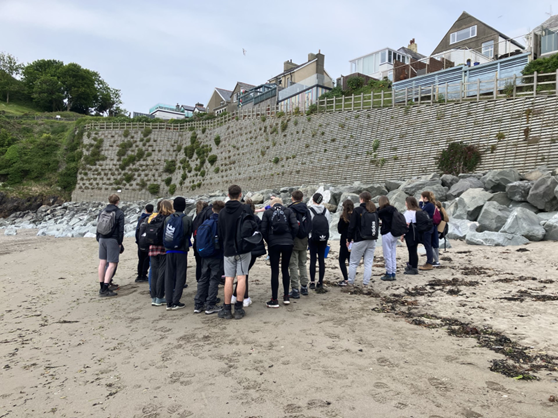 Meanwhile, the other group toured around sea defences and were provided with information in order to rank each of them based on specific factors, such as cost of maintenance.
In a small town, it was interesting to see how different in terms of age and design each one was. The groups then swapped over after lunch.
But this was no ordinary lunch!
At this point we were free to explore the town, but most didn't have to for long before discovering an ice cream location serving ice cream to the pupils and teachers, which was said to be very nice. Purely for investigative journalism purposes, I tried one as well, and can concur that opinion!
After this though, it was back to work, with the groups tackling the physical task they hadn't yet completed. By 3pm, we were back on the coach to Betws-y-Coed, where we took a quick detour out to the beach and caves of Black Rock Sands in Porthmadog, for some more exploring of the - to put it simply - sensational surroundings. It also helped that for most of us, the caves were the first shade that we had seen all day.
Following our return to site, and the brilliant dinner served, we of course conducted an overview of our findings. Then it was free time for the rest of the evening, which was helped by the addition of a campfire outside the building. In a busy week, it was nice to relax for a moment with the presence of a toasted marshmallow before lights out.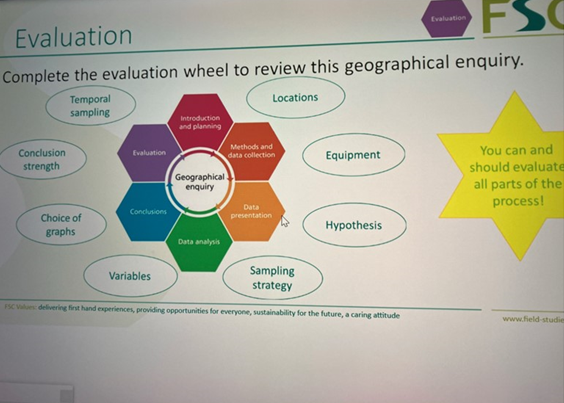 Friday marked the final day of our fieldwork journey, at which point we decided to conclude our physical and human findings for that week, and fill out the booklets we had been provided with. This was in order to help with exam questions in the future, as our trip will be assessed in one years' time. Then it was time for the coach back home - the end of this trip.
We had nearly all suffered sunburn, we were tired, we had some form of a headache, and some still had more time in the sun to come on the Duke of Edinburgh expedition just a few hours later.
Yet, for the importance of what we learnt, and for the fun we had doing it? It was certainly worth it.
Report by Thomas 10T