weekend of d of e training for year 10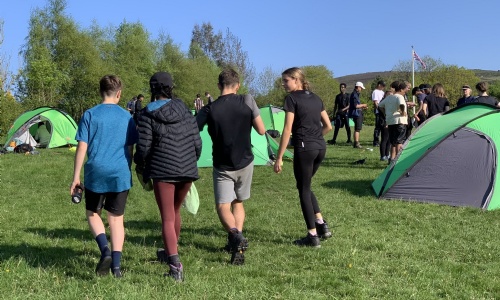 Year 10 prepare for Duke of Edinburgh Bronze Award expedition
UG has long enjoyed successful involvement with the Duke of Edinburgh scheme at all levels, and this weekend 66 students from year 10 were able to make the most of the glorious weather by participating in outdoor pursuit training provided by coaches at the Gradbach Scout camp near Macclesfield.
Instructors trained them in preparation for the Bronze D of E expedition that will take place in June, and it is one of the externally-assessed activities that must be successfully completed in order to achieve the award.
On Saturday the students were coached in navigation, camp-craft and cooking; and after camping overnight, on Sunday the students took part in a gruelling 6 hour trek, carrying fully-loaded backpacks.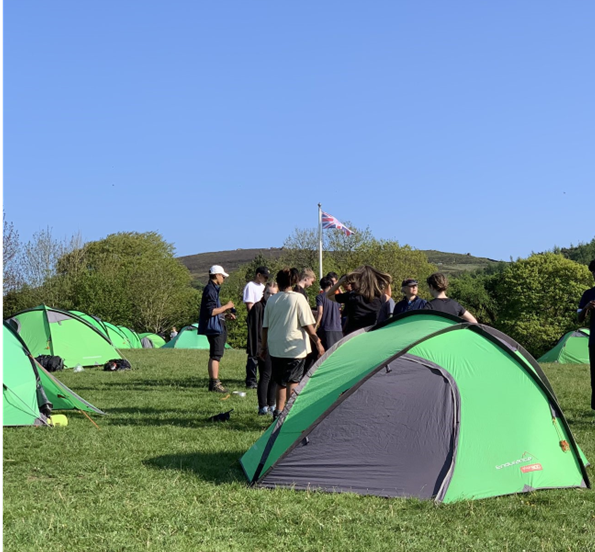 Mrs Chadwick, one of the staff members accompanying the trip, reports that all students successfully competed the trek and the weekend of training, and that it was excellent preparation for June's official assessment.
We look forward to hearing about this later in the summer!