ethan's cross-country triumph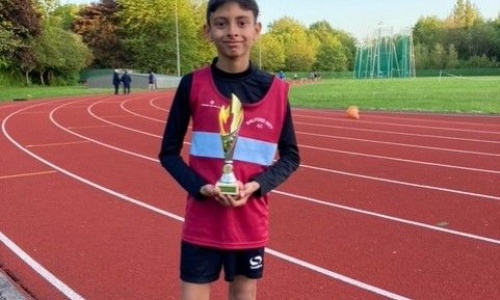 Year 7 Ethan tells us about his trophy-winning success!
I run for Salford Mets Athletic Club and I have been there for around 2 years now and I train twice a week on a Monday and Thursday. I won this trophy in cross-country, it was a really hard race and some other members of my team even came back with a missing shoe!
But I ran as fast as I could and our team finished first to win the U13 trophy! I have many more competitions coming up that I am looking forward to.
I love PE here at school and the clubs, and at the moment I enjoy going to the Fitness Suite on Tuesdays, tennis on Wednesdays, and Badminton on Thursdays. I also like to play Basketball when I can!
Report by Ethan 7S