Sprinting ahead, climbing high & showcasing talent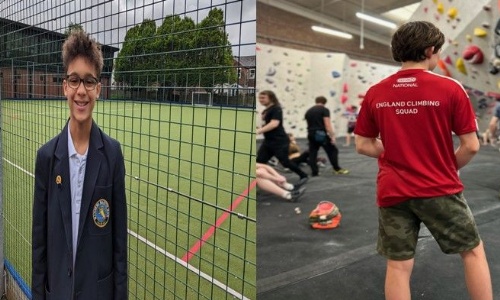 Celebrating the Athletics, Musical and Climbing Success of UG students Garcia, Diego & Isaac
This week it has been great to hear about the sporting success of some of our students, and their forthcoming performance this weekend with the Royal Northern College of Music.
Year 7 Garcia, who is a member of Trafford Athletics Club, competed at the weekend in a YDL UK Athletics U13 event involving Sale and Liverpool Harriers amongst others, and we are thrilled to report that he not only took second position in the 75 metre sprint, but in High Jump beat his personal best from 1.10 to 1.25!
Garcia is not only an accomplished athlete however but a talented musician also, and this weekend with his Year 10 brother Diego will be appearing at the RNCM Young Artists Showcase at Manchester's prestigious Band on the Wall venue, where they will be performing three original compositions that they created with their bands.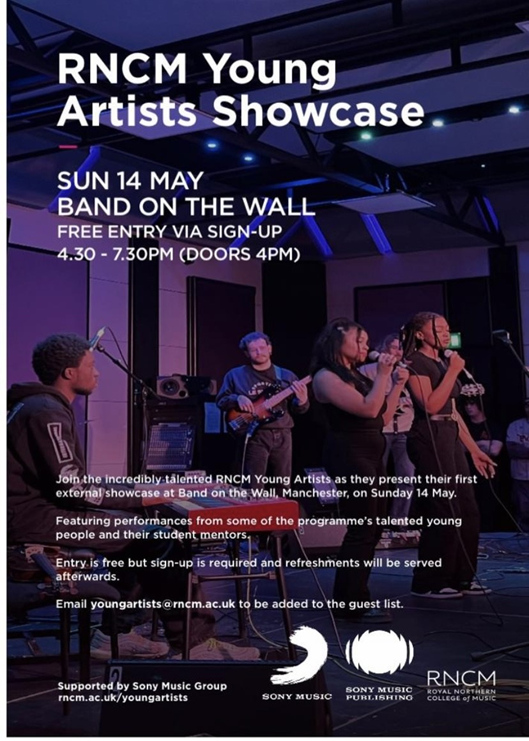 And Year 8 Isaac is continuing to scale the heights of climbing success: in the Manchester School Climbing Competition in March he won his KS3 age group, despite being the youngest to compete, and he has been selected for the English National Talent Team after a tough selection event. Isaac has now been moved up to an older age group but continues to compete excellently, and in a recent National competition finished 7th out of 20 competitors, just narrowly missing out on the Finals.
Well done all on these amazing achievements, and we look forward to hearing more about what lies ahead for Garcia, Diego and Isaac, and wish them the best of luck in their future competitions!