UGS Red january!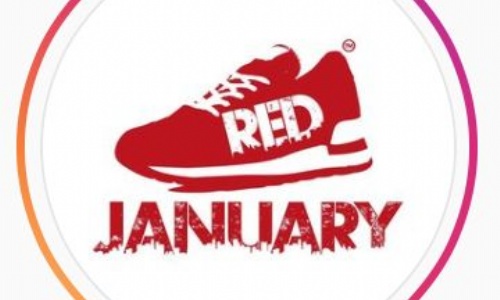 Staff from Urmston Grammar have succeeded in meeting the Red January Challenge and, in so doing, raising a wonderful £630 for charity – so far!
RED January is a nationwide initiative that encourages people, of all abilities, to get active every day during January to beat the blues away. More than 50% of all RED January participants from last year experienced reduced levels of stress and depressive symptoms as a result of their increased physical activity. January is a characteristically tough month and Red January provides a brilliant opportunity to get out, get active and build good habits for the rest of the year!
And that's what our staff did, between them covering a whopping 2032 km* of running and walking, and spending 100 hours* either boxing, dancing, exercising with Joe Wickes, or doing pilates or yoga.
And it's not too late to add to that terrific amount of sponsorship money raised. To make your own contribution, go to this link: here
*Conservative estimates.
Staff involved were Sarah Ryan (team leader), Ruth Chadwick, Ian Stewart, Julie Plano, Joanne Howe, Emma Walsh, Alison Wilson, Ashlea Evans, Joanne Griffith, Charlotte Read, Matthew Bird, Alex Lingwood, Jason Leech, Deb Ripolles, Angie Rogers, Helen Stedman, Chris Tabor, Elizabeth Walker, Ian O'Brien, Rebecca Harding, Annette Howes.
Well done all!