"Scary but fun"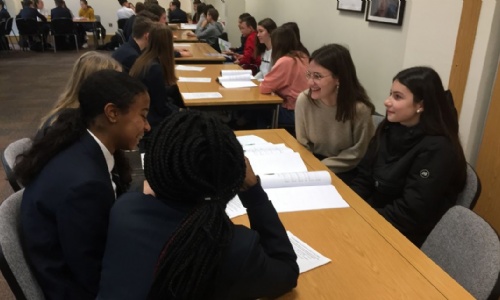 UG students meet with French pupils
Earlier this month, Urmston Grammar's Languages Faculty hosted 48 pupils from Collège Jacques Mercusot near Dijon.
As our French visitors were here for most of the day, 9 of our French groups were able to work with them - nearly 200 UG students in total!
A typical activity involved three French and three British students conversing in French for 10 minutes then English for another 10 minutes before working with new partners. It was lovely seeing our students enjoying stepping out of their comfort zone, or - as a number of pupils said afterwards: "Scary but fun".